From Jamie Chavez of Mason Valley, Nevada:
"My dad, Dennis Harrell, bought a 1950 Ford pickup in 1973. I was 5 yrs old. Dad loved that truck.
While  he worked for Southern Pacific Rail Road.  We lived in many different states while he worked there. The one thing that went went us no matter what was that truck.  It was used for exploring the Nevada desert, mountains in California, salt flats in Utah. It was a daily driver, take kids to school.  It was a hot rod. It was part of the family. Like a little brother. It was part of my dad.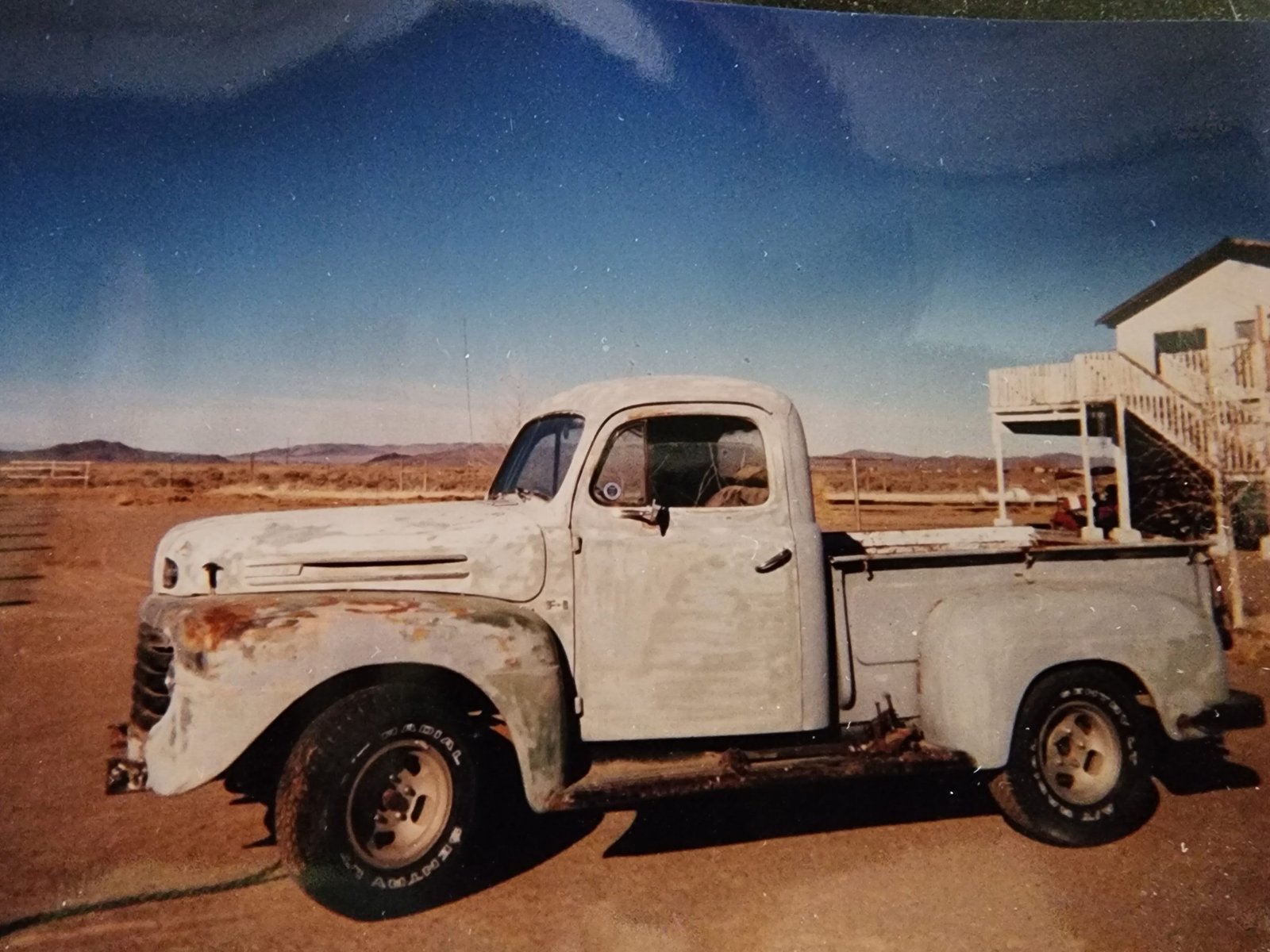 Around 2000, my parents were living on Miley Road in Yerington. They fell on hard times and needed the money, so they sold our truck to Nate Bradford who was working for John Ritter at that time. It broke our hearts to see it go. My dad, Dennis Harrell, passed away unexpectedly in 2010. We had always sat an talked about the things we had done and went in the "old ford" as we called it. It was the very first vehicle I drove. My brother and I both drove it to school.
My mom now lives with my husband and I. We have been wanting to find the truck to try and get it back, if possible. The last I'd heard, Nathan Bradford may still live in Elko. I can't seem to track him down.
I miss my dad very much. That truck was part of him.  Being able to find it would make me feel he was still here in a way."
Jamie Chavez can be reached through email at jdchrc@aol.com if you have information in locating Nathan Bradford or this 1950 Ford pickup.