John Alfred Telles passed away peacefully at his home in Yerington on August 3, 2022 after a long illness. He was 76.
John was the oldest son of John J. and Virginia Telles of El Cerrito, California. His parents and brother Ron Telles preceded him in death. John and his wife Tish moved to Yerington in 2010 and loved living here.
John served 2 tours in the 
Navy in the Vietnam War. He 
loved classic cars, and his 
Big Rig trucks. He drove a 
truck for 47 years and 
retired from Telfer Tank 
Lines in Martinez, California in 2005.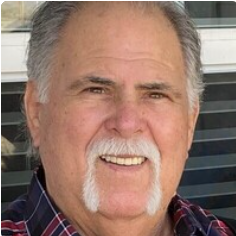 He is survived by his wife Tish Telles (Edwards), and his sisters-in-law, Ginger Edwards and Barbie Wilson and Linda Telles and many nieces and nephews and cousins.
A Celebration of John's life will be held 11:00 am Saturday, August 27, 2022 at the Freitas Rupracht Funeral Home Chapel, 25 Hwy 208 Yerington. 
 Family and friends are invited to sign his online guest book at 
www.FRFH.net

.
His cremated remains will be interred at St. Josephs Cemetery in San Pablo, California at a later date.
Arrangements and cremation are under the direction of Freitas Rupracht Funeral Home, 25 Hwy 208 Yerington, NV 89447 (775) 463-2911