With great sadness we announce the passing of Gary Michael Hanson of Yerington on August 3, 2022 at his home in Yerington.  He was 75.
He was born and raised in Yerington where he went on to become a contractor and a farmer. On May, 27,1972 he married Beverly Hanson, and went on to raise 4 beautiful children, Tammy, Debbie, Justin and Jennelle in Yerington. Beverly remained the love of his life for 50 years of a beautiful marriage. Gary took pride in his construction and farming careers and in his family.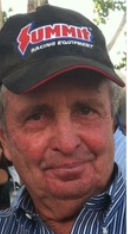 Gary was preceded in death by his father Willard Hanson, mother Leona Hanson, and sister Sue Miller. He is survived by his wife Beverly Hanson; siblings Sandy Barberi, Patti Luchetti(Gary), Dick Hanson(Audrey); his children, Tammy Hanson, Debbie Raat(Mark), Justin Hanson(Cassie) and Jennelle Hanson(Alvin) as well as 7 grandchildren and 3 great grandchildren.
A Celebration of his Life will be held 3:00 pm, Friday, August 19, 2022 at the Freitas Rupracht Funeral Chapel, 25 Hwy 208 Yerington.  Family and friends are invited to sign his online guest book at www.FRFH.net
The family suggests that donations may be made in his name to the Mason Valley 4H Livestock Club
Arrangements are under the direction of Freitas Rupracht Funeral Home, 25 Hwy 208 Yerington, Nevada 89447 (775) 463-2911