Norman Henry Parsons
June 25, 1943-August 10, 2021
Norman Henry Parsons was born to Wendell H and Donna Lou (Carter) Parsons on June 25,
1943 in Richfield, Utah. He passed away at his home in Fallon, NV on August 10, 2021.
Norman spent most of his childhood in Crescent Mills and Greenville, CA. After three years in
the Army, Norman returned home and on June 13, 1965 he married Nelda Lee Lambert in
Reno, Nevada. They were sealed for time and eternity in the Manti, Utah Temple on February
19, 1992.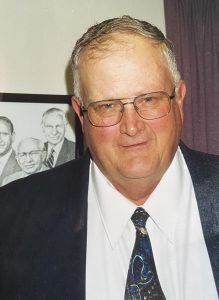 Nelda and Norman raised their family in Yerington, NV and Battle Mountain NV. While in Battle
Mountain, Norman and Nelda started Parsons Drilling, which has been in business ever since
that time.
Norm is survived by his wife of 56 years, Nelda, children Derild (Lynne), Doug (Rachel), Norma,
and Wayne (Chancy). His sisters Margo and Mary. He is survived by 11 grandchildren, 5 great
grandchildren, and numerous nieces and nephews.
He was preceded in death by his parents, brother Richard, sister Ila Fern and son-in-law
Michael Tousignant.
Funeral Services will be held at the Church Of Jesus Christ of Latter-Day Saints at 450 North
Taylor Street in Fallon, NV on Saturday, August 14th at 11:00. There will be a viewing prior to
the funeral at 10:00. Services are under the direction of The Gardens Funeral Home
775-423-8928.