Eulogy for Janeen, My Mother
Written by Penny Nichols
My mom (Janeen Lyn Stephenson) had a favorite saying, "Small things come in big packages." She was the total package. She was born in East Los Angeles, California. She went to Garfield High in California. She is survived by a husband (Ed); three daughters (Vivian, Penny, Tina); a son (Eddie); and a bonus mom to three children; 18 grandchildren; and 21 great-grandchildren. She was a member of this church for 13 years, served as a prayer chaplain. Janeen then attended the Colony Church, and finally, ended her spiritual journey at Copper Hills Church. She had a support team through churches, doctors, and other agencies.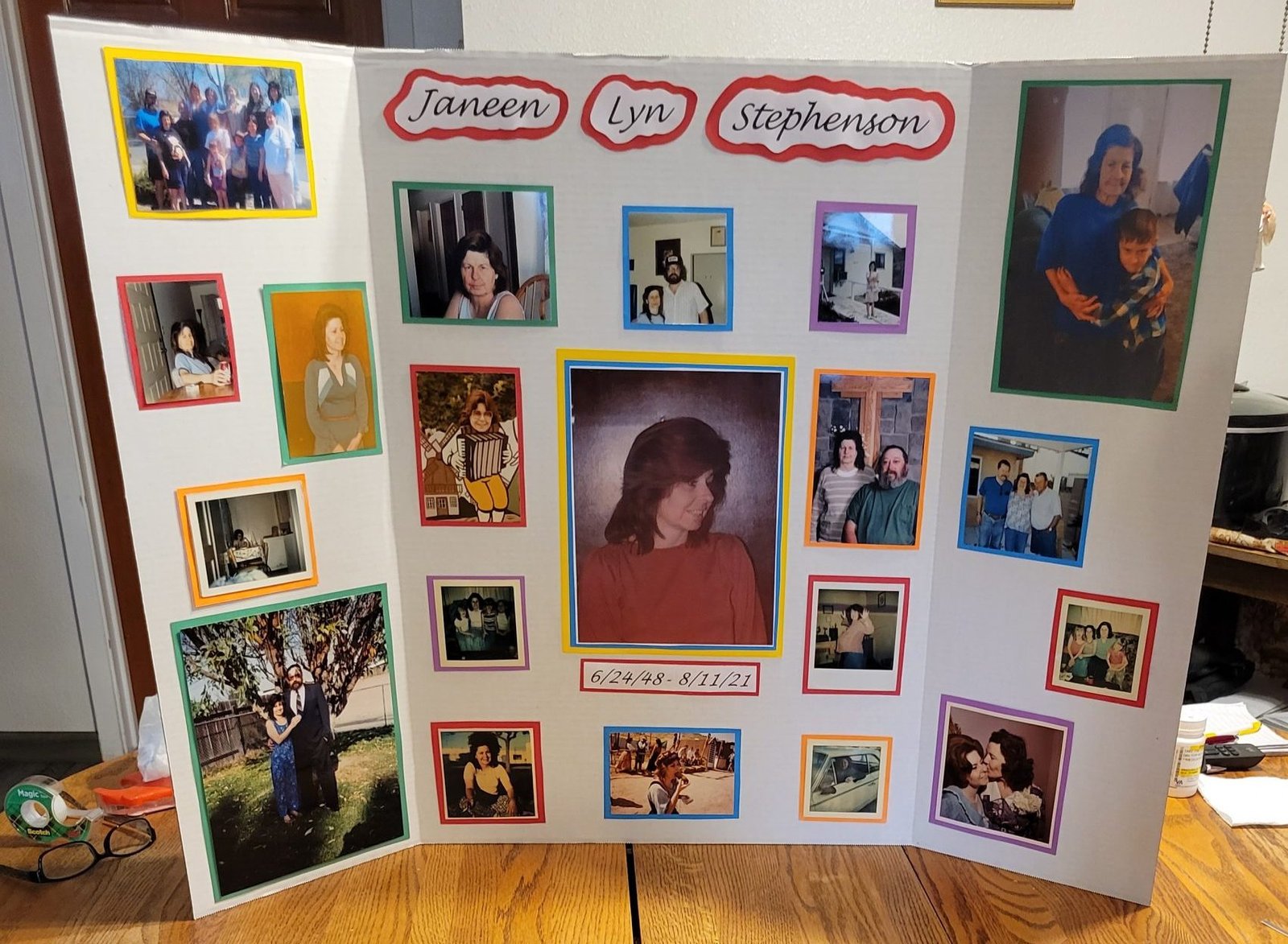 Mom was one of the strongest, high-spirited, most faithful Christian women that I knew. Our mom was caring, thoughtful of other people's feelings, and she taught us right from wrong. Her strength and will to live carried her through life. Her smile was infectious. She touched many hearts. She had many friends and family members from coast to coast. 
Mom did not have an easy life but through the grace and mercy of God and her patience and courage she overcame all life challenges. Because of her, no matter the circumstance we were taught to never give up. We are a close-knit family because of my mom. Some memories that we share as kids is  that our mom was a fantastic artist, seamstress, baker,  and cook; she worked hard to provide for us kids on her own. She instilled in us: the importance of education, to stand for what you believe in, and to give your best in everything that you did.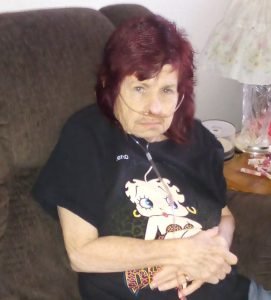 My mom had a Betty Boop collection because it reminded her of her own mother, Betty. She came from a strong, God-fearing family. Because of her faith in God, we have faith in God. She was blessed with a discerning spirit and had a great insight to a person's character. Through that insight, she was able to tell what kind of person someone was and where they were coming from, when they spoke.  
Her favorite Bible verse is John 3:16-17 "For God so loved the world that he gave his one and only Son, that whoever believes in Him shall not perish but have eternal life. For God did not send His Son into the world to condemn the world but to save the world through Him."  
It did not matter whether she knew you for years or met you one minute ago, Mom would pray with you and for you. She will be greatly missed by everyone. We will see you soon, Mom,  and we will walk on streets of gold.  
I would like to end with my mother's favorite prayer. 
Matthew 6:9-13 "Our Father which art in heaven, hallowed be thy name. Thy kingdom come, thy will be done in earth, as it is in heaven. Give us this day our daily bread. And forgive our debts, as we forgive our debtors. And lead us not into temptation but deliver us from evil: for thine is the kingdom, and the power, and glory, forever, because it all comes from you Lord. Amen! "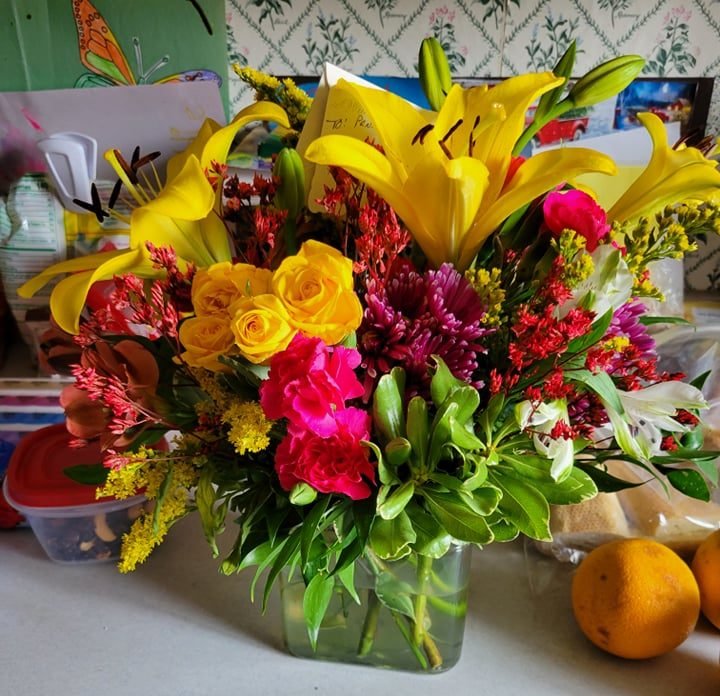 A Celebration of Life is planned for Janeen Lyn Stephenson at 11:30am on Sunday, August 29th, Copper Hills Bible Church, 3 Falcon Way, Yerington, Nevada.