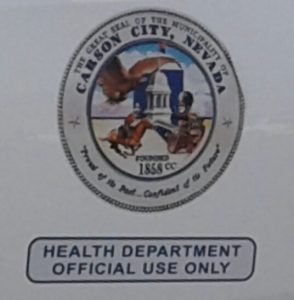 Carson City Health Department (CCHD) officials arrived in Yerington by 9am to prepare for a drive through COVID testing event scheduled for 10am at the New Yerington City Hall Parking Lot. CCHD houses the Quad-County Public Health Preparedness Task Force for the Nevada counties of Lyon, Douglas, Storey, and Carson. The Quad-county COVID-19 hotline phone number is 775/434-1988.
Cars and trucks began lining up shortly after 9am.
We were met at our cars by Army National Guardsmen and others who brought a clipboard to each person being tested with a two page application asking basic demographic questions.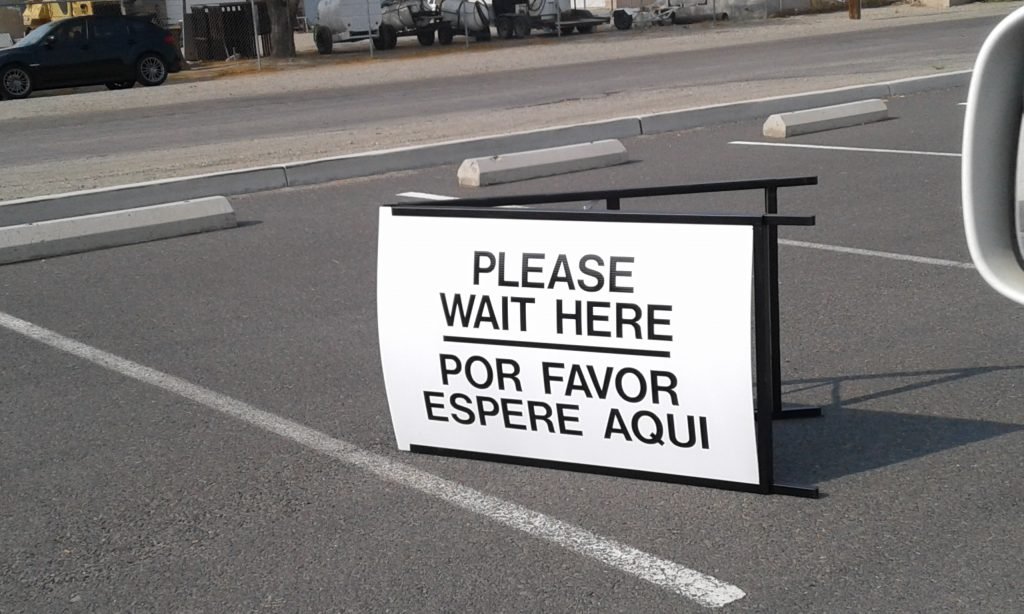 One Health Department Employee picked up our clipboards (one at a time) with completed information and identification card, while another worker would match the documents with a testing kit then sanitize the clipboard and pen. We were given a written instruction sheet that read, " In order to be notified of your test results you will need 3 numbers that are matched to the sample that was collected today. You will also need access to a computer, tablet, or smartphone. Visit this website: covid.carson.org.  You will need test date, PUI #, and date of birth." Test results would be posted in 3-7 days.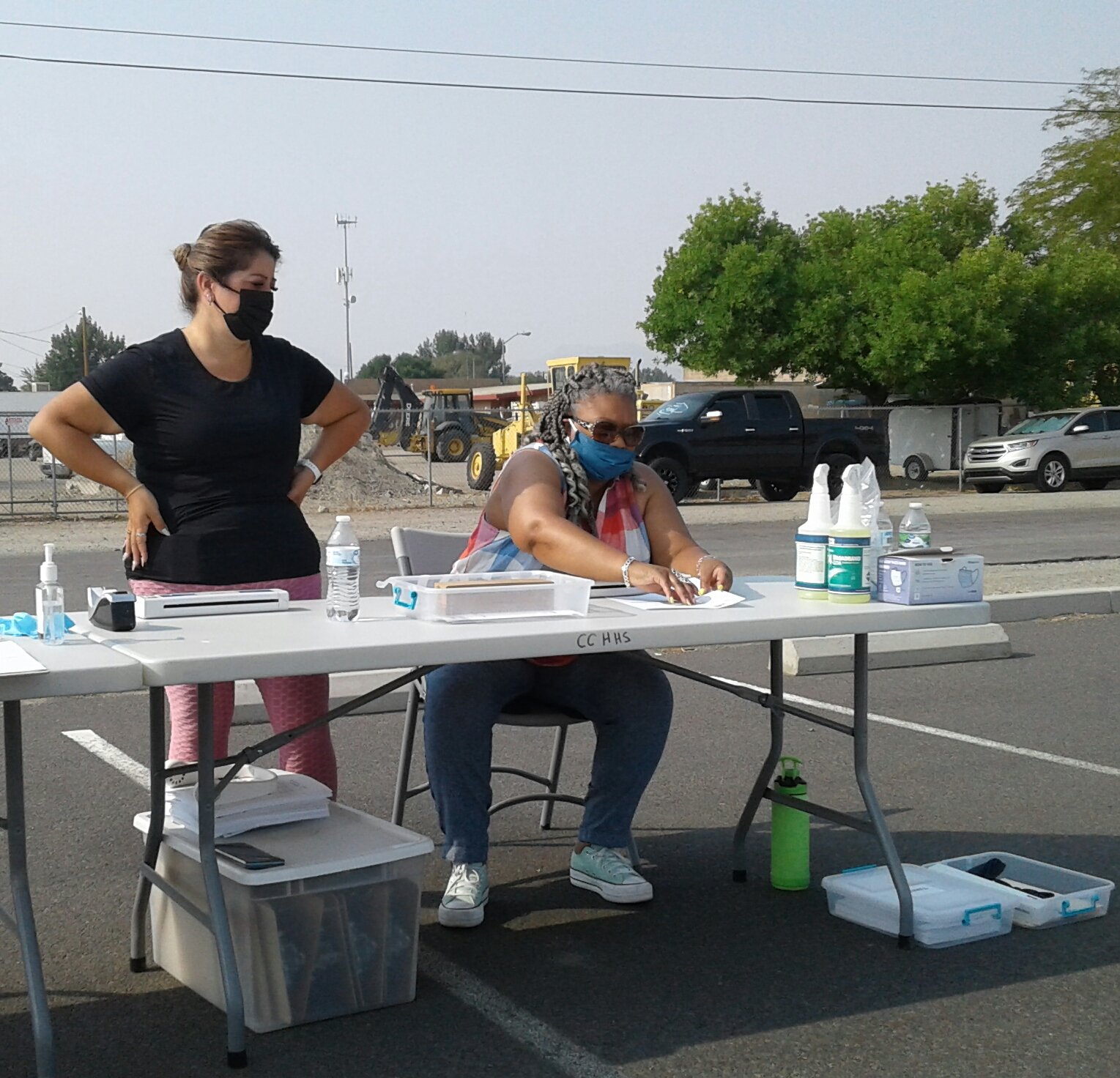 Last of all, a masked, shielded, smocked Health Department Worker returned our identification to us, and told us they would be "swabbing each nostril 5-6 turns, and it might make you feel like you need to sneeze."
The swab then was placed directly into a secure tube with a lid and attached to the identifying documentation.
~ Article by Leah Moore Wilkinson ~