A suspicious fire in the parking lot on the south side of La Pinata Mall at 4:30am on Wednesday June 30th completely gutted a passenger van and a sedan.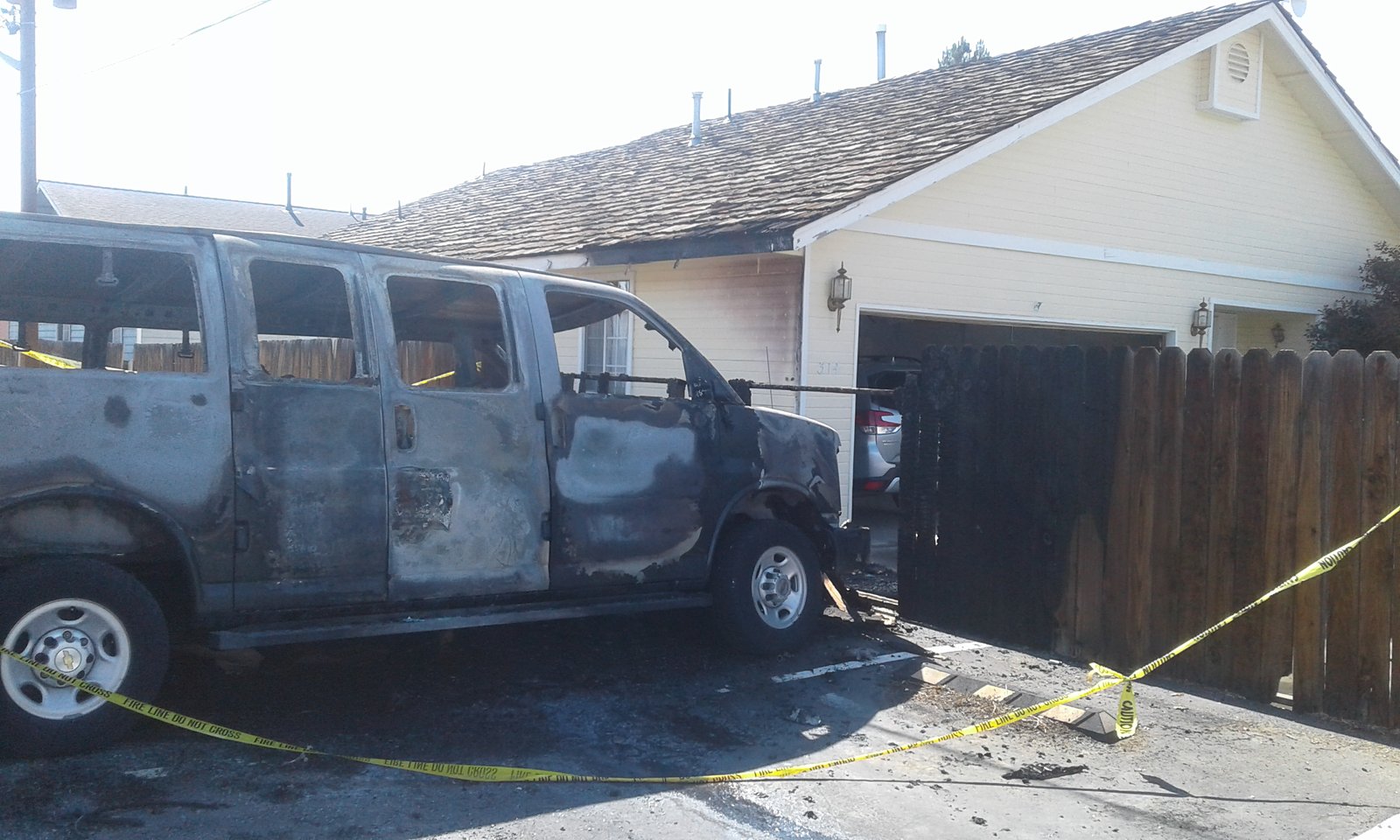 It burned through a privacy fence to a residential housing area, endangering residents there.
One resident from this yellow home said that she was thankful for the Yerington Police Department "YPD Officer" who banged so loudly on her door to alert her to the raging fire that also began burning the side of her home.
YPD Chief Darren Wagner and other YPD officers secured the scene until State of Nevada Fire Marshalls arrived to investigate at about noon.
No one was harmed in this incident. But property damage included the total loss of 2 state vehicles assigned to the Rural Mental Health, Yerington Clinic.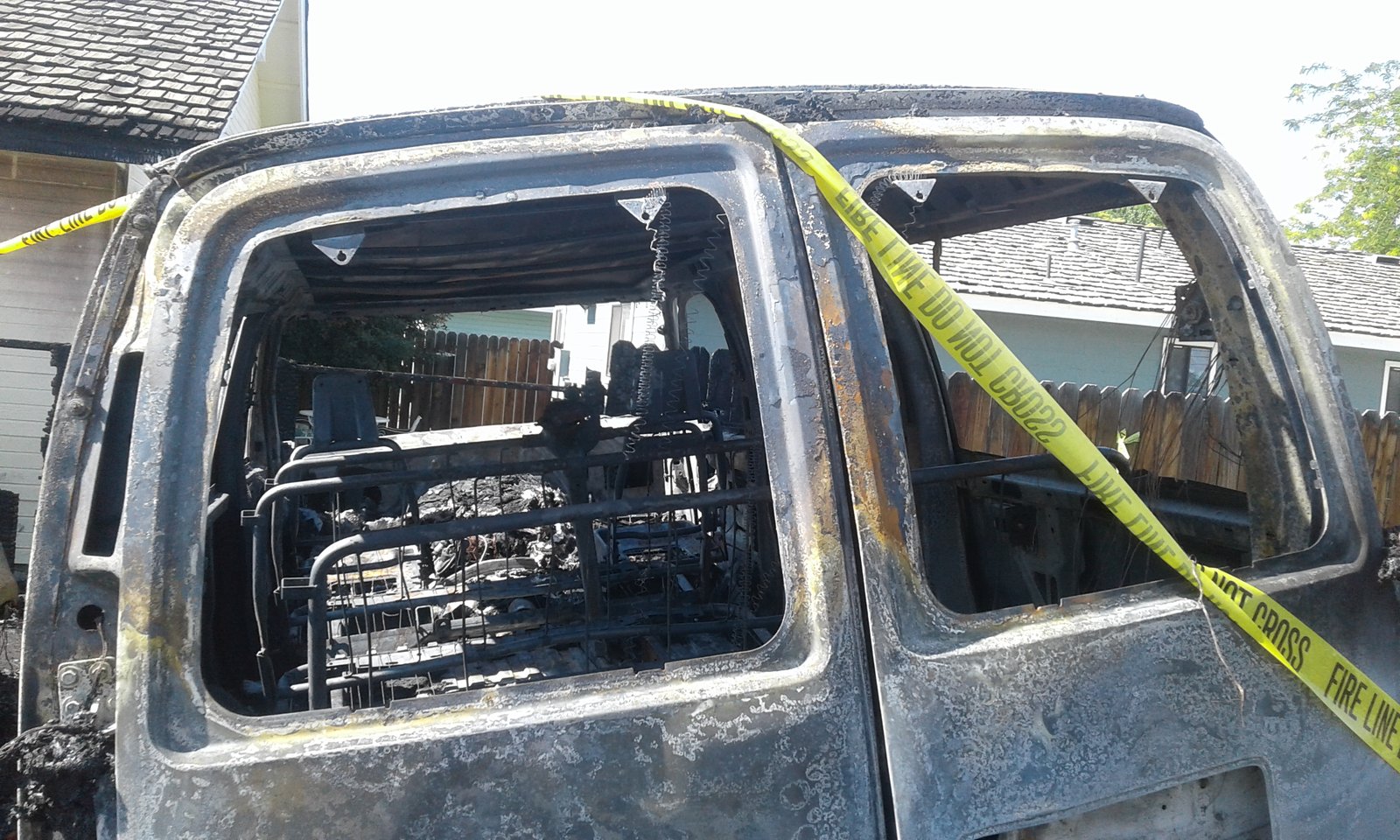 Yerington/Mason Valley Fire Department volunteers were able to contain most of the fire damage to the automobiles.  They are credited with stopping the fire from full advancement on a home and natural gas meter In very close proximity.
Ace Hardware Owner Cher Giomi examines the damage with Chief Wagner and another officer.
Before 9am, Spectrum Cable Repairman Monty Walker was on-scene repairing overhead cables that had sustained heat damage.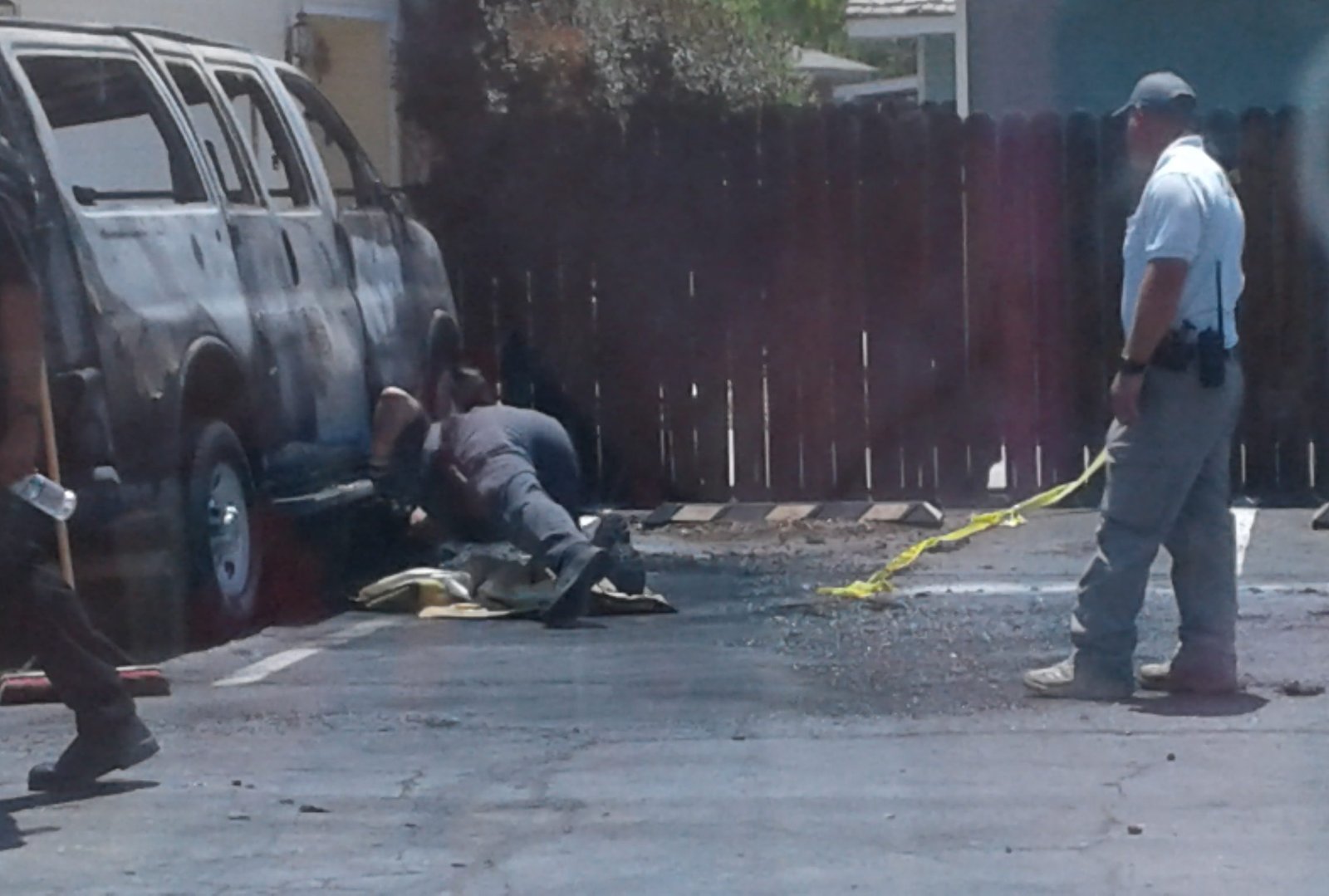 At 2pm, after evidence gathering and inspection, the Fire Marshall allowed the ruined vehicles to be removed.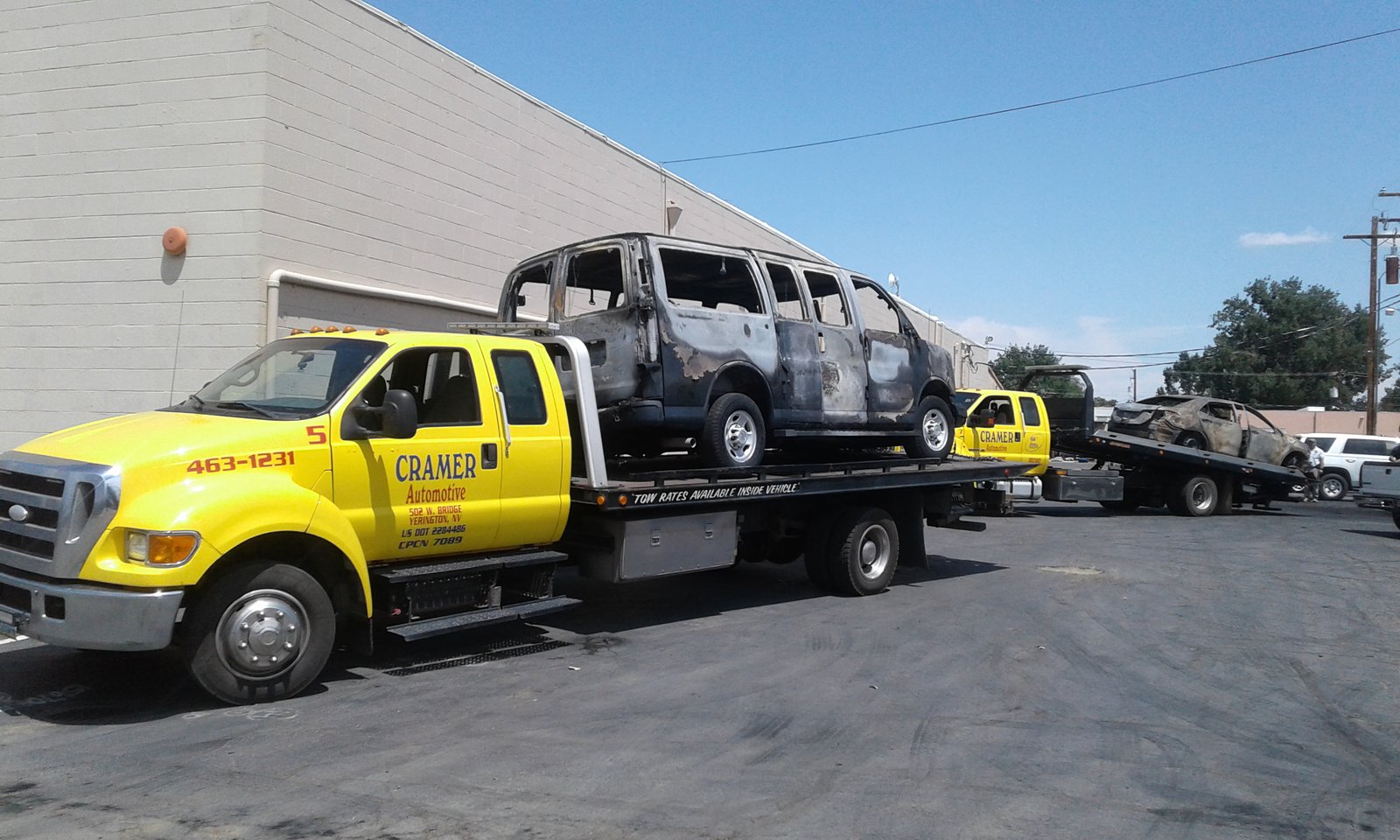 The State of Nevada Fleet Services Supervisor arranged for local towing company, Cramer Automotive, to transport the burned-out shells to Carson City for further examination.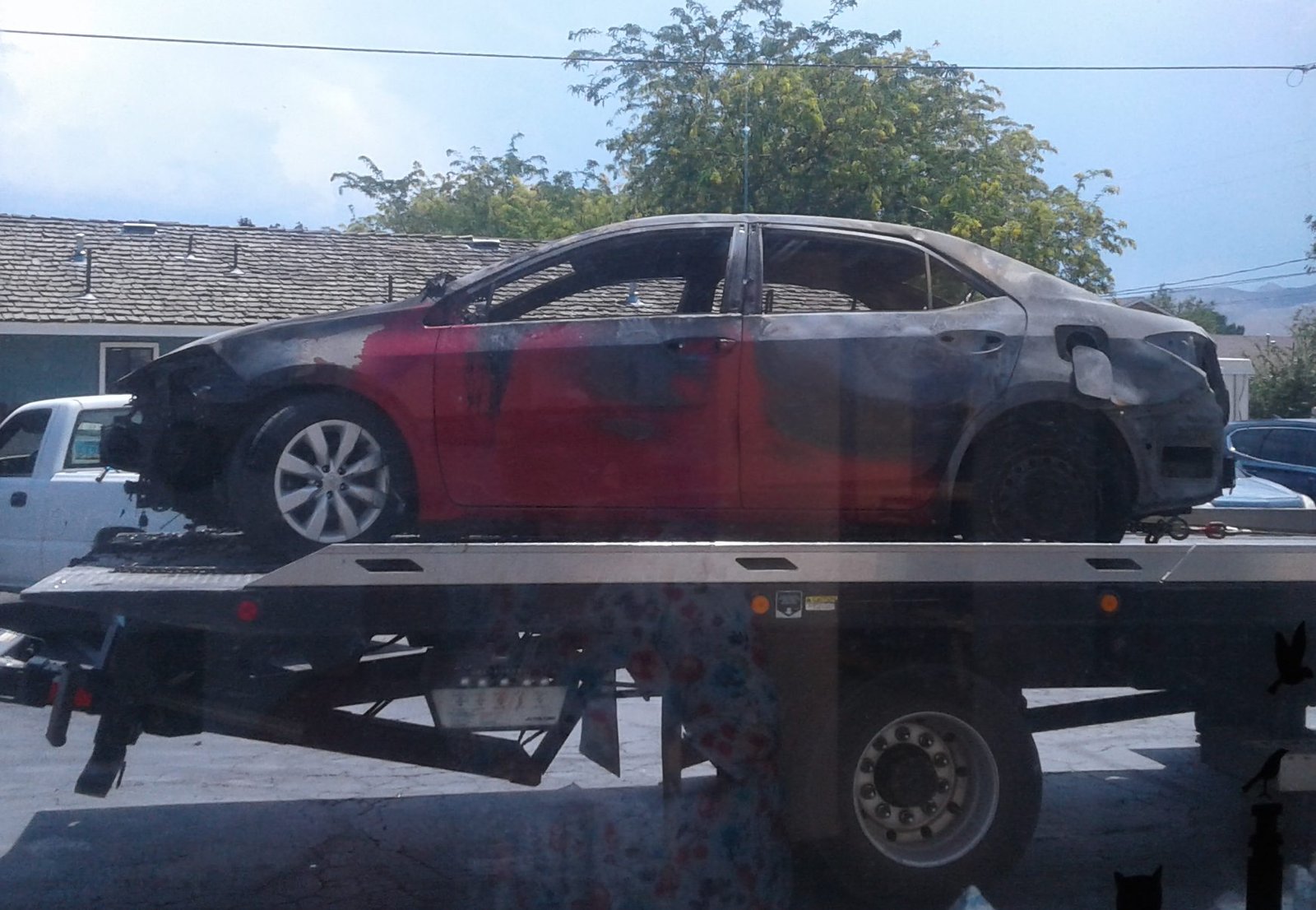 An now, all that is left is fire-charred remnants.