The car show was already in "full swing" by 9am. Temperatures were heating up and so was the crowd.
Don Lindberg of Yerington reported that he'd restored his '51 Chevy 2 door hardtop "Betsy" over the years with assistance from friends.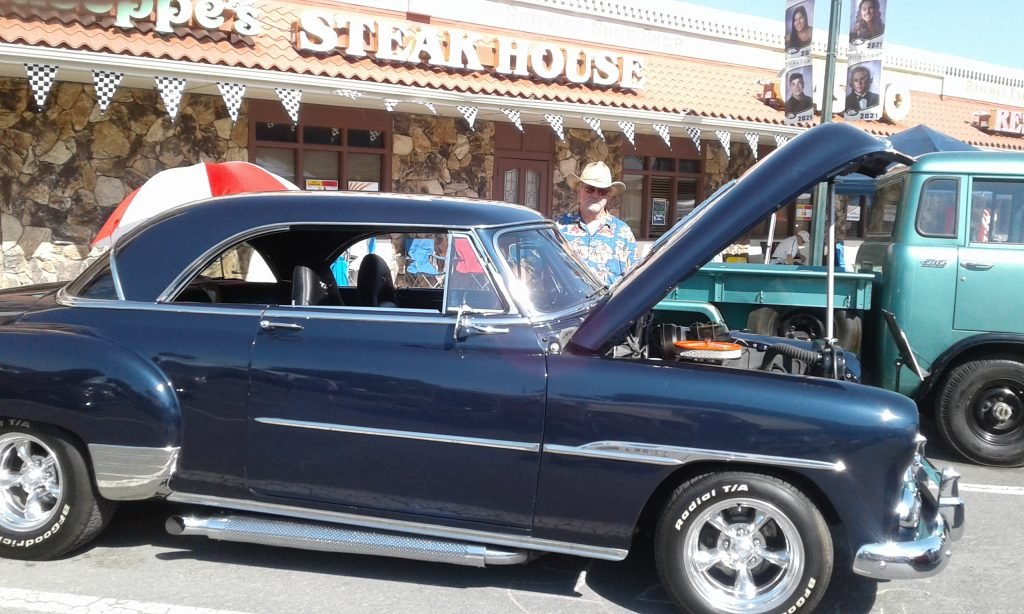 Vendors: service clubs, food & beverage, jewelry, scented wax, spices, toy cars and more lined up right down the middle of Main Street and on the sidewalks.
George Rice  (NOT related to Deputy George Rice) of neighboring community Wellington was polishing the engine of his car before the crowds of people arrived.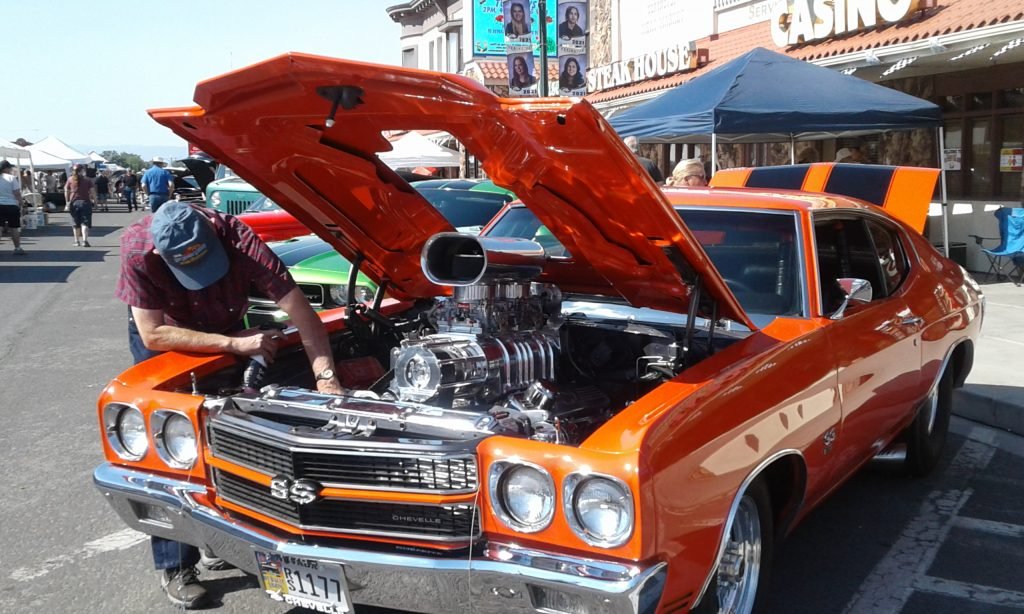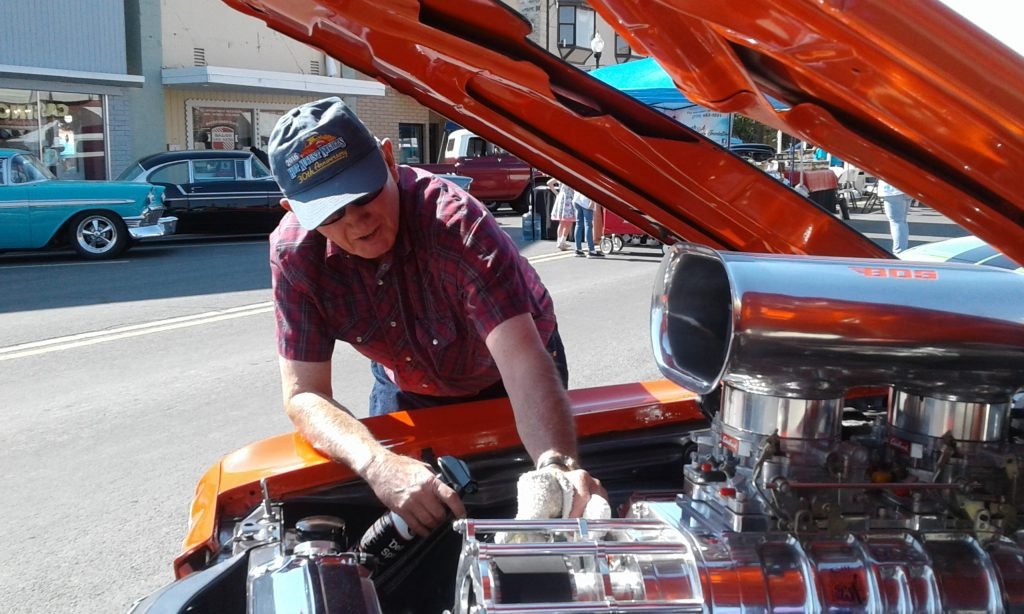 At 10 am Sylvia Banta representing the sponsor of the Main Street Car Show: Dini's Lucky Club welcomed everyone on behalf of Jay Dini and encouraged all to, "Have lotsa fun and be kind!"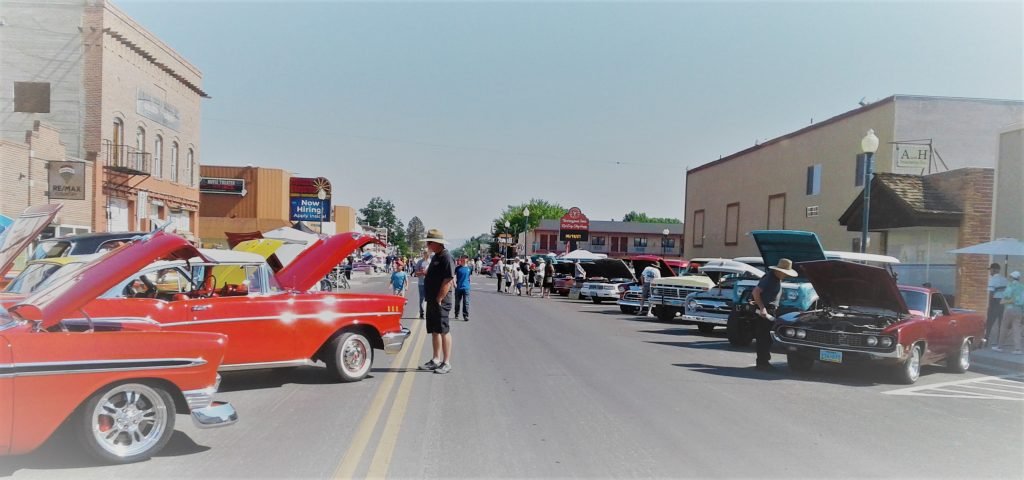 Ellie Triplett sang a beautiful rendition of the Star Spangled Banner followed by the Pledge of Allegiance as attendees looked toward the American Flag flying over the downtown post office.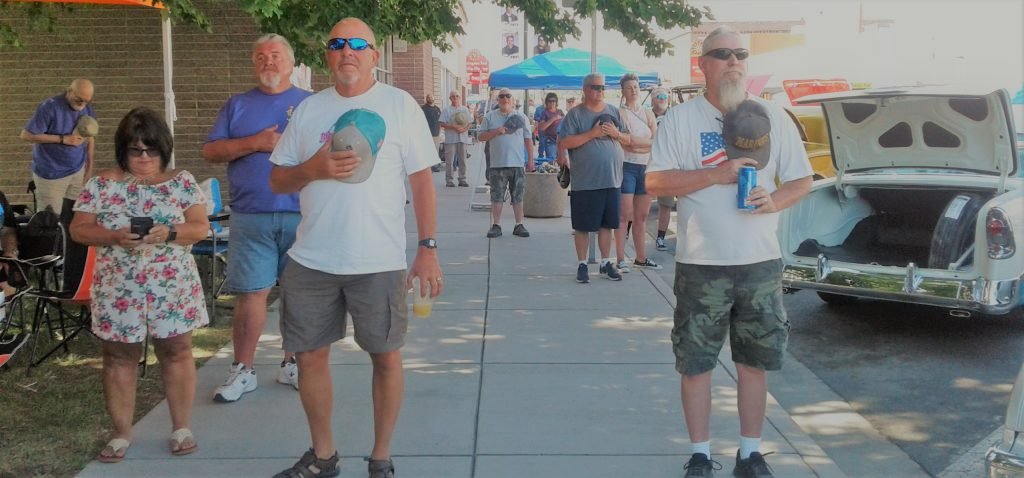 Classic cars lined both sides of Downtown Main Street from the Mason Valley Boys & Girls Club south to the Old Court House.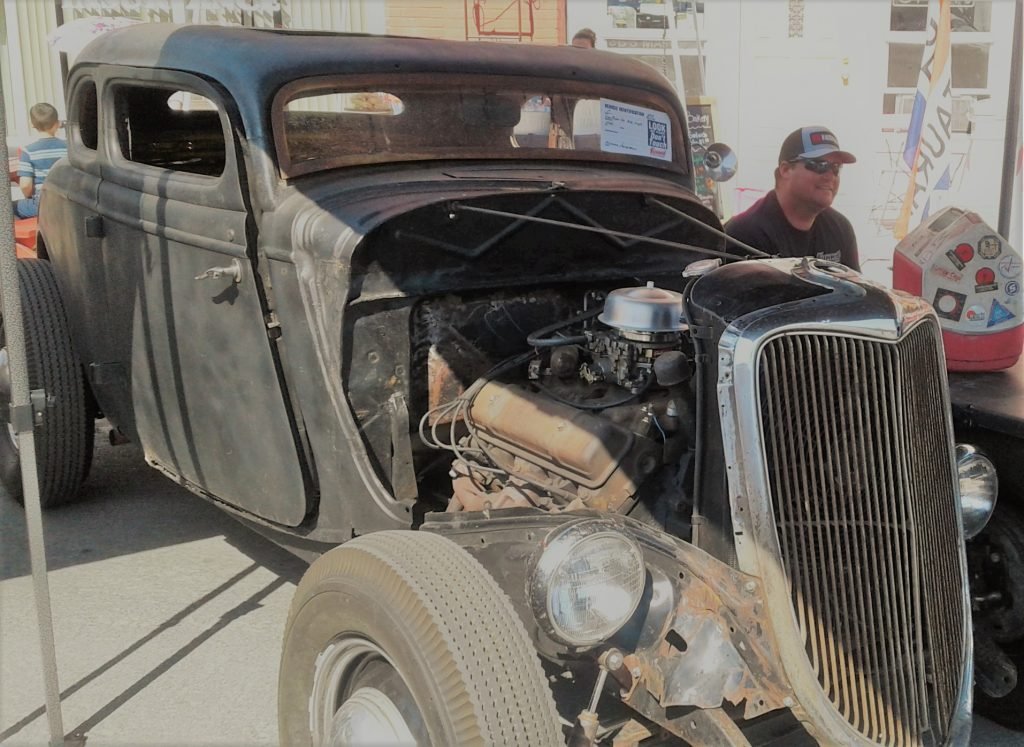 There were even a couple of classic police cars on display.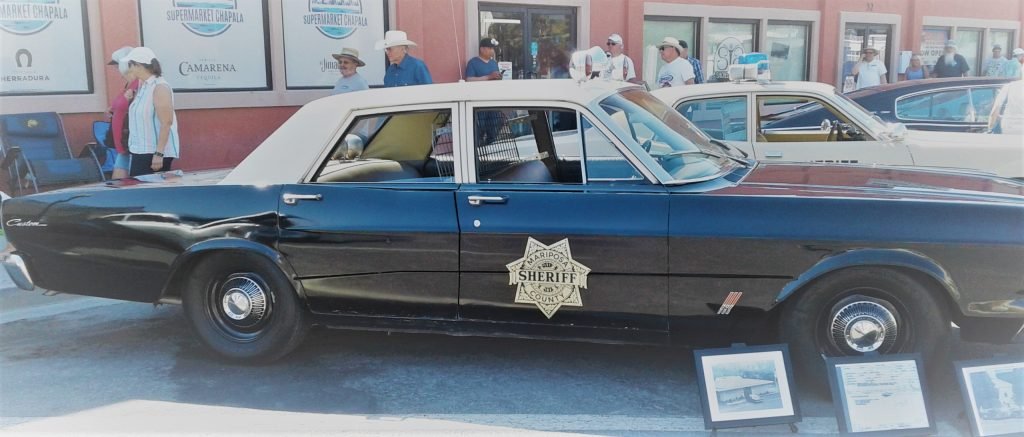 The restoration and maintenance of these classic cars is a testament to the "labor of love" that their owners have invested. They represent cherished memories, nostalgia,  and a time gone by…