Michael and Melissa Giorgi are local farmers who have organized Yerington's Early Bird Farmers Market. Today was the 1st of many Thursdays to come,  located  on the north side of Dini's Lucky Club.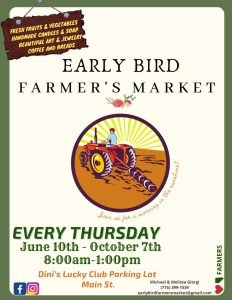 "Join us for a morning in the sunshine" for fresh fruits & vegetables,  eggs, live music, handmade candles & soap, beautiful art & jewelry, coffee & bread…
Today at noon, it was a pleasant, bright  72 degrees.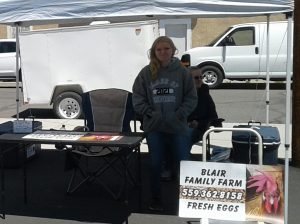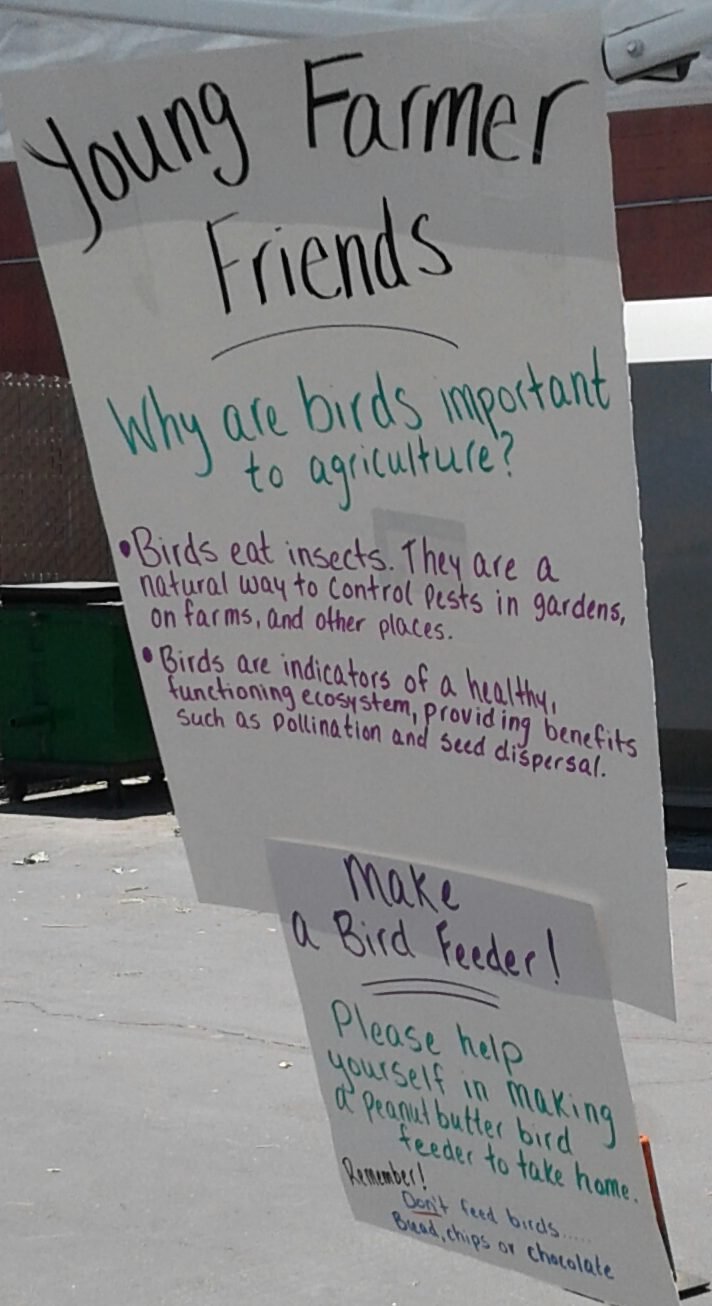 Young Farmer Friends: "Why are birds important to agriculture" Birds eat insects. They are a natural way to control pests in gardens on farms, and other places. Birds are indicators of a healthy functioning ecosystem, providing benefits such as pollination and seed distribution."
"Make a bird feeder! Please help yourself in making a peanut butter bird feeder to take home. Remember! Don't feed birds bread, chips, or chocolate."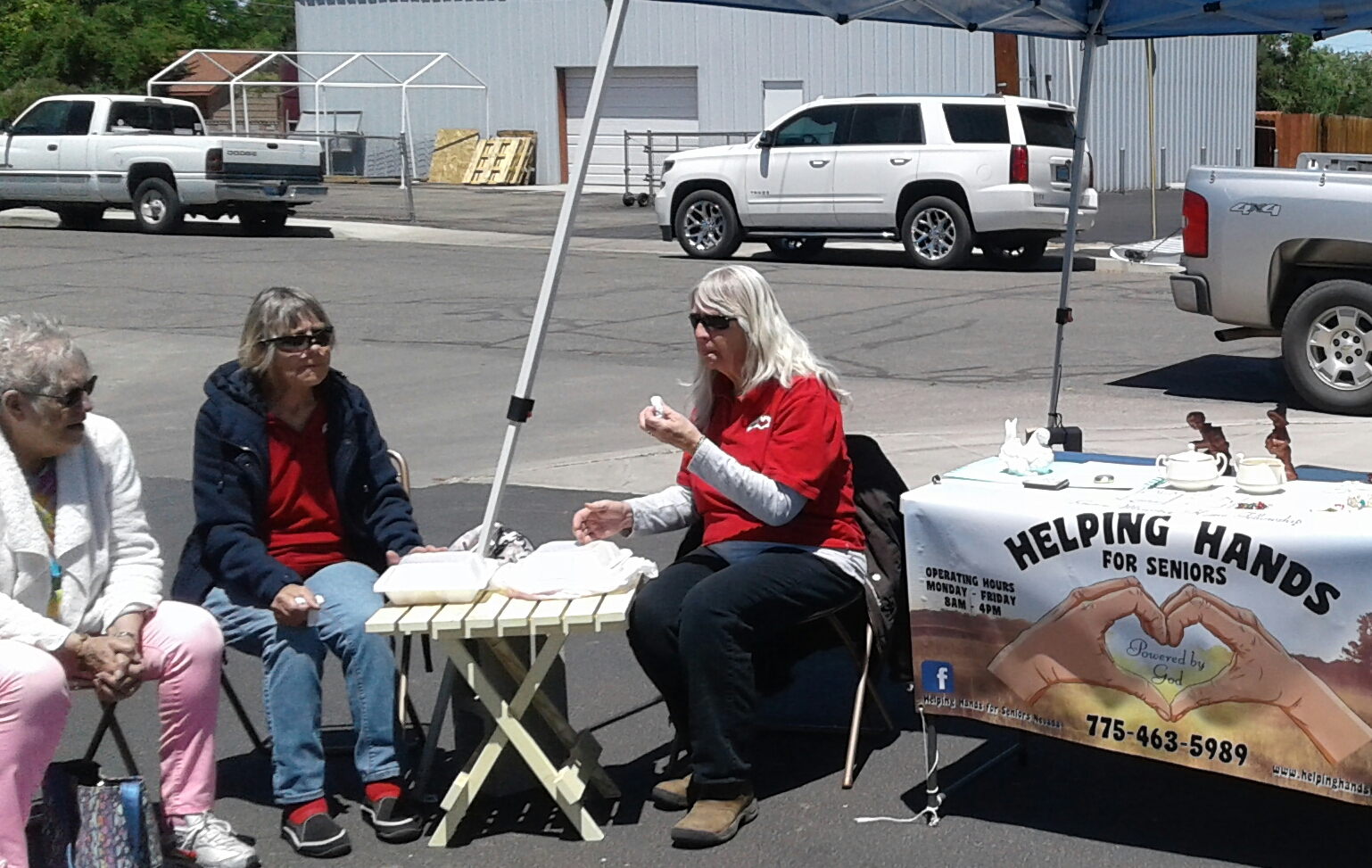 And then there was Sagebrushvalley Crafts: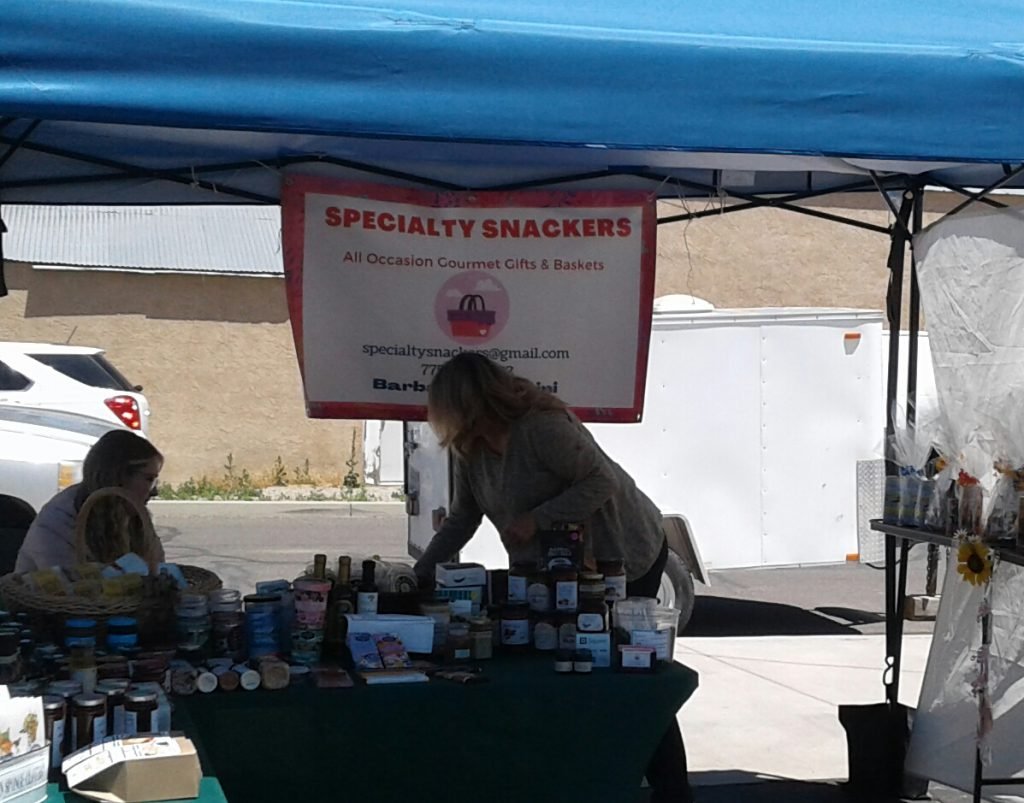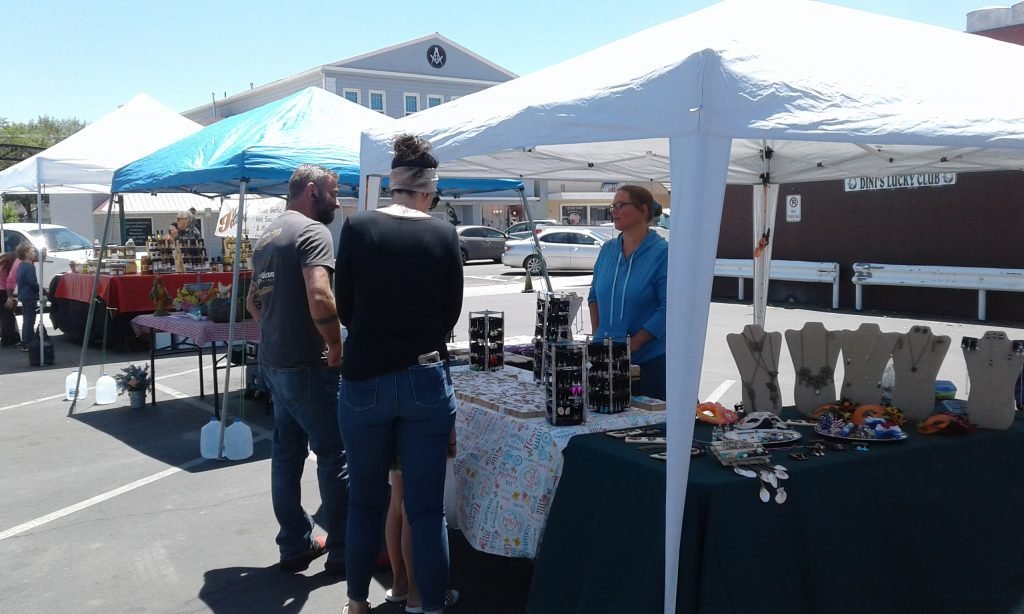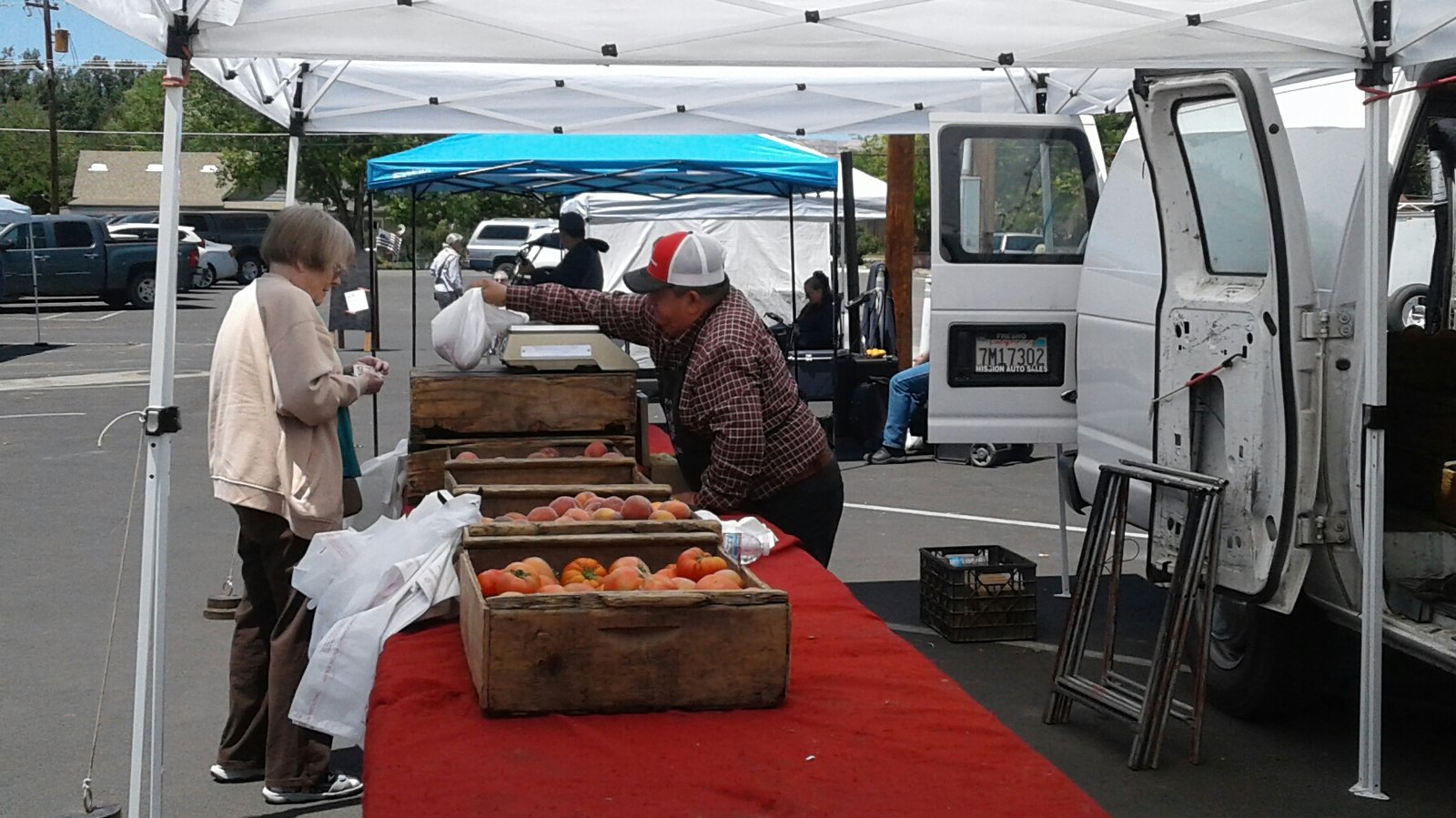 Michael and Melissa can be contacted at 775/399-1539 or earlybirdfarmersmarket@gmail.com