Ross Whitacre, much-loved husband, father, colleague, and friend, died quietly at dawn on Sunday, June 6th, 2021. He was 78 years old.
Ross was born to Walter and Helen Whitacre (née Morris) on March 2nd, 1943, in Yerington, Nevada. After high school graduation he first attended the University of San Francisco, and then the University of Nevada, Reno to complete a Bachelor of Science degree in Political Science.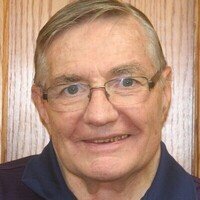 In 1969 he married Roxanne Hall, also a native of Yerington, and over the course of their 51 year marriage they were blessed with three children: Eric, Kari and Julie; and five grandchildren: Nicholle, Madalyn, Abigayle, Esh, and Julian River.
At the age of 29 he began working at the Nevada Department of Employment, Training & Rehabilitation, the department he would call home for the next 38 years. Over the decades his work helped countless people in Nevada find employment, and when he retired in 2007 he had risen to the rank of Deputy Director.
Ross was an active and beloved member of the community, serving as a board member of The Boys and Girls Club, and two terms on the Yerington City Council. He was a longtime member of several service organizations including The Rotary Club and The Lyon's Club. He served six years in the Army National Guard and Air Force National Guard, including 18 months abroad in the Korean Conflict.
All those who spent time with Ross knew him to be a warm, kind, and thoughtful man, always ready to help, always looking out for others. He will be deeply missed by his family and his many friends and co-workers.
A memorial service will be held 2:00 pm, Saturday, June 19th at the Boys and Girls Club of Yerington. The family respectfully asks that in lieu of flowers a donation is made to the Boy's and Girl's Clubs of Mason Valley, 124 N. Main Street Yerington 89447.
Arrangements and cremation are under the direction of Freitas Rupracht Funeral Home, 25 Hwy 208 Yerington, NV 89447 (775) 463-2911