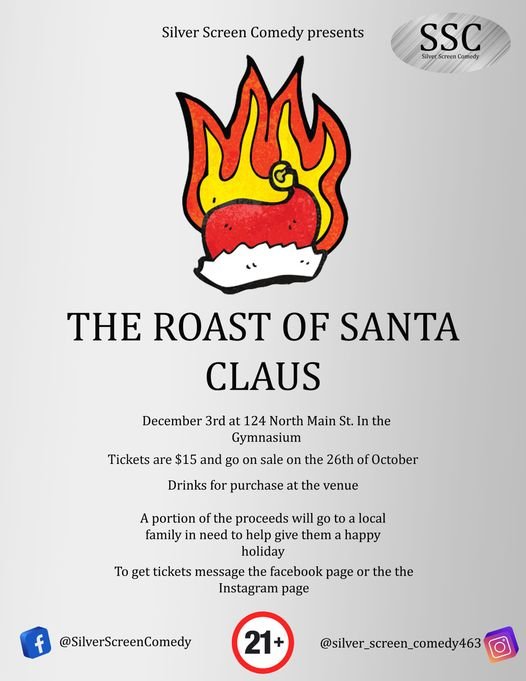 The Roast of Santa Clause: Comedy for 21 years + on December 3rd
City of Yerington announced in  LOCAL HAPPENINGS:
"Silver Screen Comedy presents "The Roast of Santa Claus" on Friday, December 3rd at The Boys & Girls Club gym. Doors open at 6:30 with the show starting at 7pm.
Tickets are $15 per person and this is a 21+ show, no children will be admitted. Drinks are available to purchase on site.
Tickets go on sale this Tuesday, Oct 26th. You can get your tickets by messaging their Facebook or Instagram accounts. (See attached flyer for details.)
This local group of comedians is definitely on the rise, if you missed their last show back in June…you do NOT want to miss this one! Enjoy a great night of comedy before the hustle and bustle of the Holidays have you all sTrEsSeD out! See you there!"