Remembrance Run 2022: August 13th & 14th
Welcome back to the 2nd Remembrance Run, hosted by runner Kutoven Stevens!!
Our purpose is to honor the children who survived Indian boarding schools and to remember those who never came home, by laying down prayers with our feet.
Last year, we followed the path of 8 year old Frank Quinn, Ku's great grandfather, as he escaped from Stewart Indian School in Carson City and ran home to the Yerington Paiute Reservation. This year, we will begin at the Reservation and journey back to Stewart, the idea being that we are proud of the awareness we created, and now we want to hear about the progress that has been made with the investigations. We are sending invitations to state and federal dignitaries and Tribal Council leaders to join us at the conclusion of the Run and speak to us about their findings and converse about matters of reconciliation.
We have partnered with Sierra Endurance Sports and Ku is one of ten recipients of the Dreamstarter Award from Running Strong for American Indian Youth. This means that we are funded for the Run and are able to better focus on the vision and meaning of the journey.
We are asking for participants to bring offerings with them to place at the childrens' graves. These items can be simple flowers to handmade items of your culture. This is a prayerful journey, not a protest, and we will begin and end with peace and respect for one another. It's a non-competitive, medicine wheel approach, so we invite people of all colors to trek with us. Kutoven says, "This is not just about running, it's about healing." If you don't have a friend of a different ethnicity to bring as a running buddy, we hope you make one on the trip.
It is approximately a 50 mile journey, same as last year, split into two days, with camping overnight and story sharing in Sunrise Pass. We invite people of different abilities to join us, but be aware this is not any easy trip; the terrain is rugged and conditions are primitive. We anticipate extreme heat and likely smoke from the wildfires that have become the new normal in our area. Some will run with Kutoven, some will walk. Some may complete the entire odyssey, others will give what endurance they can.
4WD VEHICLES – I cannot stress this enough – and support crews can follow along to provide rest breaks for those who need it. We will have mandatory stops every 5 miles to regroup and refresh. No one will be left behind. We will post a map for newcomers, but as last years journeyers can attest, you just follow Ku and you'll do alright.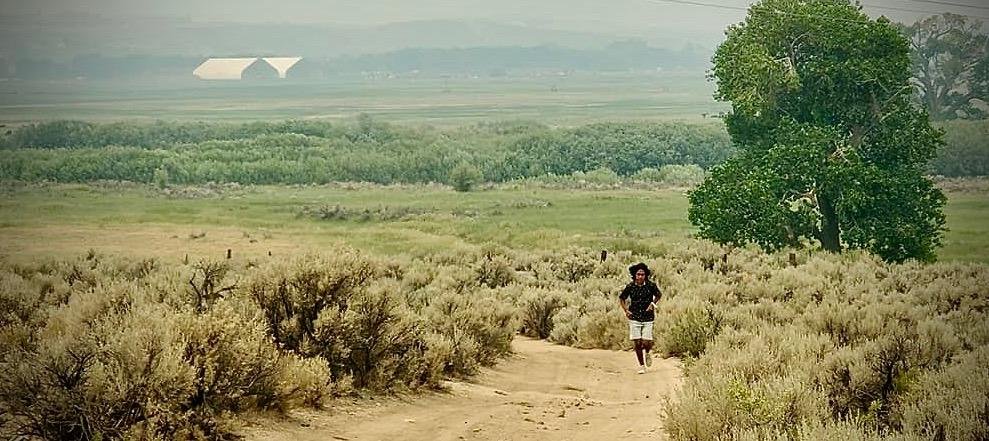 There will be approved media representatives along on the journey, and the documentary production company, She Carries Her House, will be returning to join us to gather footage for the movie "Remaining Native."
WHAT TO BRING: Your support crew including a 4WD vehicle and driver, camping gear, warm evening clothes, sunhat, sunscreen, medicine, and. We will be providing all meals and refreshments at the rest stops, but do plan to bring along your favorite snacks and drinks.
NO COOKSTOVES OR CAMPFIRES, NO PETS OR LIVESTOCK, NO BIKES OR MOTORCYCLES.
More details and updates in the coming months…aho! ~Misty Stevens