Sterling 'Paul' Allen passed away on September 26, 2023 after a long battle with Muscular Dystrophy.  He was 71 years old.
Paul (as he was called) was born on February 18, 1952 in Los Angeles, California to Gloria and Sterling F. Allen. His childhood and young adulthood were spent mainly in Southern California where he graduated from Westchester High School in 1970. He enlisted in the Navy and served from July 1972 to July 1975 and was honorably discharged.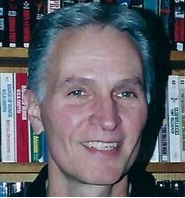 He moved to Yerington from Southern California in 1989 to be closer to his family. He loved the desert of Nevada with all its rugged beauty and beautiful Sierra sunsets.  He enjoyed camping and target shooting with his dad, sister, Michelle and best friend, Greg Lane. His many hobbies included building bikes, motorcycles, creating clay figures and model buildings and fishing in the Walker River.
He will be missed by all his good friends in Yerington.
Paul is survived by his sister, Michelle Cota and her husband Bob, his niece, Dawn Serbanic and her daughter, Kylie Serbanic. He was preceded in death by his parents, Gloria and Sterling.
Paul's Graveside Service will take place at 11:00 AM on Saturday, October 28, 2023 at Valley View Cemetery with military honors.
Family and friends are invited to sign his online guest book at www.FRFH.net
Arrangements are under the direction of Freitas Rupracht Funeral Home, 25 Hwy 208 Yerington, Nevada 89447 (775) 463-2911