From Mason Valley, Nevada author Chere Brown on October 5th, 2015:
If you go to the Lucky Club, be sure to ask about the floor. You see, in 1911 a new floor was put into the building. No big deal…right? BUT…one of the people who helped to lay the new floor was future heavyweight champion Jack Dempsey. The same floor is still there, under the carpet.
William Harrison "Jack" Dempsey (June 24, 1895 – May 31, 1983), also known as "Kid Blackie" and "The Manassa Mauler", was an American professional boxer, who became a cultural icon of the 1920s. Dempsey held the World Heavyweight Championship from 1919 to 1926, and his aggressive style and exceptional punching power made him one of the most popular boxers in history.
Many of his fights set financial and attendance records, including the first million-dollar gate. Listed at #10 on The Ring's list of all-time heavyweights and #7 among its Top 100 Greatest Punchers, in 1950 the Associated Press voted Dempsey as the greatest fighter of the past 50 years.[4] Dempsey is a member of the International Boxing Hall of Fame, and was inducted into The Ring magazine's Boxing Hall of Fame in 1951.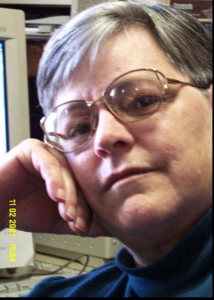 Chere Lynn (Barnett) Brown was born in Reno, Nevada to Clara McGee Barnett and Harold Barnett. (South Lyon Medical Center's Barnett Clinic is named after Chere's mother.) She grew up in Yerington and graduated with the Yerington High School Class of 1966.  Chere began writing articles for her blog, "Yerington Mondays" in 2016  until her death on May 27th, 2022 at the age of 73 years.
Pizen Switch Times will be posting Chere's Yerington Monday articles which contain mostly-accurate facts. But Chere would have enjoyed that her readers would have fun with fact-checking and researching her subjects.