On Wednesday, June 7th, 2023 at 10:30pm the Walker River peaked for 2023 (so far) at 3730 cfs cubic feet per second at the Snyder Bridge (Mason gauge). Today (06/09/2023) at 2pm this same gauge reads 3440 cfs.
The ongoing, high flow rates of the Walker River, especially after the East Walker and West Walker converge at Nordyke, have been keeping residents of Mason Valley, Nevada on a high-alert status since March.
2022-2023 Winter snowpack for the Walker Basin has been rated as among the highest in the Sierra Nevadas: over 230% of the average/normal snowpack.
A rock slide in Wilson Canyon between Mason and Smith Valley in January closed that portion of the highway for 2 months. This was also related to the high volume of freezing rain and snow that fell on the rock walls of Wilson Canyon.
Here is a photogallery of photos from City of Yerington Public Works for June 8, 2023: (Click on photo to enlarge and begin.)
On June 2, 2023 Lyon County and NDOT Nevada Department of Transportation  closed the Mason Road Bridge until further notice due to an identified sinkhole.
On May 22, 2023 Lyon County closed Miller Lane, including the Miller Lane Bridge, to all traffic through Aiazzi Lane due to water over the roadway.
Here is a Miller Lane photogallery of photos by City of Yerington Public Works from May 26, 2023:(Click on photo to enlarge and begin.)
Mason Valley residents and volunteers have joined with others to do everything possible to mitigate damage from flooding to homes, businesses, roadways, the airport runways, agricultural fields, etc.
This monumental collaborative effort is at the credit of the City of Yerington (including YPD) & the Public Works Department; County of Lyon (including Road Department and LCSO); Peri & Sons Farms; Q & D Construction, Mason & Smith Valley Conservation Districts; Walker River Irrigation District; Walker Basin Conservancy; NVDEM Nevada Department of Emergency Management; NDOT Nevada Department of Transportation…(Please inform Pizen Switch Times of anyone overlooked.)
Per the Walker Lake Working Group, Walker Lake has benefitted from the high-flowing river water and has risen almost 10 feet since March. The lake is at 52% capacity at 1,185,000 acre feet of water (with capacity for 2,300,000 acre feet).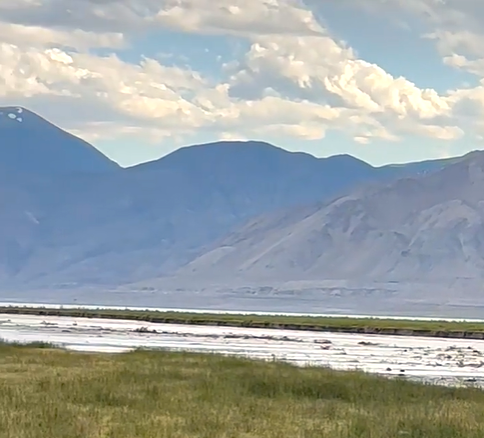 Here is a Mason Bridge & Vicinity photogallery of photos by City of Yerington Public Works from June 8, 2023: (Click on photo to enlarge and begin.)