Yerington, Nevada ~ From Richard Massey, Contributing Photojournalist
There are many reasons why I look forward to this time of year. My favorite may surprise you. As June approaches, I start looking for signs of color in front of Sherry's Stage Stop Saloon and Restaurant. The beautiful colors come from a special cactus planter box in front of the establishment adjacent to Hwy 95A.
In late April I start my watch. I'm looking for the dazzling bright purple color of beavertail cacti and the bright yellows blossoms of the prickly pears. Prime time for these blooms is fast approaching. So be sure to stop by and take a look. Conditions should be ideal for another two weeks. Might be a good idea to bring your camera. While there, head on in to Sherry's for a cold beverage and some of the best grub in town served by folks that will make you feel like part of their family.
This past week my good friend and amazing photographer, Roberta Bryant, spent time photographing the blossoms while we put together a YouTube video about how to photograph cactus. Be sure to check out the video at https://www.youtube.com/channel/UChdW0Jjsca47EpKE5N_jtag.
Here are a few pictures of what you will see.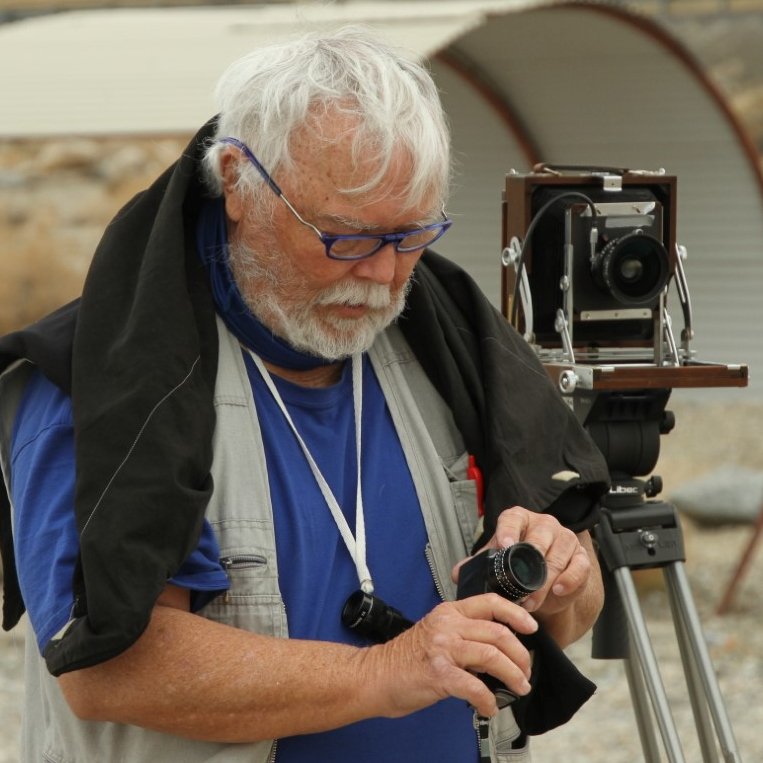 Richard Massey is an international award-winning photojournalist and freelance-writer. He has a passion for film and does much of his photography using vintage film cameras…as seen here. His interest in teaching has led him to start a photography YouTube channel:  https://www.youtube.com/channel/UChdW0Jjsca47EpKE5N_jtag