Evan Fredrick Speight, beloved son, husband, father, nephew, cousin, friend, passed away in March due to complications after surgery.
Evan was born on December 3, 1980 at St. Mary's Hospital in Reno. He lived in Sparks, NV until moving to Commerce City, CO in 1984. Evan attended first grade in Commerce City. In August of 1988, Evan moved with his family to Henderson, NV. He attended Galloway Elementary school and Dooley Elementary and then, Burkholder Jr. High School. Evan attended Bishop Gorman High School, where he met some of his lifelong friends.
Evan attended the University of Nevada Reno and University of Las Vegas, earning a degree in Hotel Management. While attending UNLV, he worked for the Station Casino group, starting as a lifeguard, then valet and eventually as a Hotel Manager.
While working full-time, Evan also earned his MBA from the University of Nevada Reno in 2017.
Evan was diagnosed with Type 1 diabetes in 1989. Just like everything else in life, Evan took it upon himself to handle it the best way he knew how. He immediately began giving himself insulin shots while in the hospital. He never felt sorry for himself. He used this disease to reach out to other Type 1 kids and help them through the initial stages. He began going to Diabetes Camp in Lake Tahoe, first as a camper, then as a Counselor in Training and then, as a Counselor. He went back to camp as often as possible, eventually, sharing the experience with his two sons. He served on the Board of the Nevada Diabetes Association.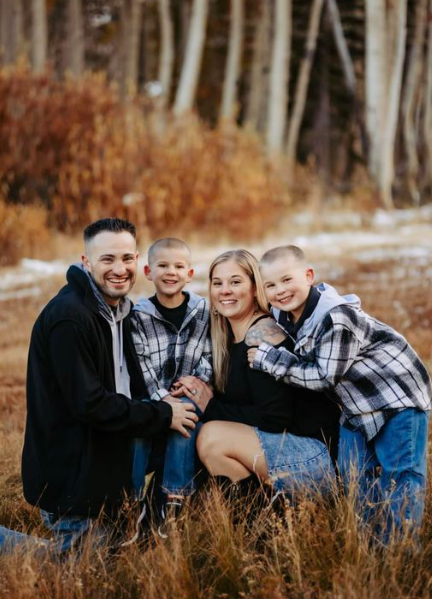 It was at this camp that Evan met a young girl. He was 17 and she was 8. Her name was Ashley and she told him that week that she was going to marry him. Evan and Ashley went their own way and Ashely grew up. When Ash was 18, she heard that Evan was going to be at camp that summer and she went back. They reconnected and in 2012, they were married in a beautiful ceremony on a beach in Maui.
Evan and Ash started their married life in Henderson, NV where Evan worked at Boyd Gaming. In 2014, they welcomed Mr. Carter Speight into the world.
In 2016, Evan accepted a position with OMNI Hotels in Texas. Evan, Ash, Carter and Evan's parents, packed up and moved across the country to Texas. In 2017, Mr. Braxton Speight came into the world and completed the Speight family. Evan and Ash called him their Texas souvenir.
Evan's heart was always in Reno. In 2019, he was offered a position at the Regional Transportation Commission in Reno. He was overjoyed at the idea of coming "home" to Nevada. Prior to his death, Evan worked for the Monarch Casino and Resort as the Corporate Director of Procurement.
Evan is survived by his wife, Ashley and two sons, Carter and Braxton and his parents, Phil and Kathee Speight. He is also survived by his aunts Sharon Brown (George), Maureen Hall, and Uncle Fred Hall (Kathy), mother-in-law Rhonda Ramin, father-in-law Glenn Ramin, brother-in-law, Ryan Ramin, as well as cousins and many friends.
A celebration of Evan's life will be held at The Atlantis Casino and Resort on April 29, 2023 at 2 p.m. If you will be attending, RSVP here and please feel free to share memories of Evan.