Judge Richard Bein passed away on Saturday November 19th, 2022 at the age of 90 years.
He was born on October 5, 1932 in Chicago, Illinois. He served in the U.S. Army from 1954 through 1956 stationed in Germany, and then served in the Army Reserve until 1960. He received his undergraduate degree from Illinois Wesleyan University and was President of Sigma Chi Fraternity.
Dick received his law degree from UCLA, and then served as an Assistant District Attorney. He was appointed to a judgeship in 1971 by California Governor Ronald Reagan, and served 21 years as a Superior Court Judge in San Diego, CA.
After his retirement, Dick moved to Smith Valley, NV. He was a long-time member of Smith Valley Rotary, an avid reader and supporter of Smith Valley Friends of the Library. He enjoyed playing bridge, and was well known for his interest in shooting sports—particularly pistol and shotgun. He was active in the Mason Valley Trap Club, and was a founder of the ladies' pistol class in Smith Valley. He was an elder in the Copper Hills Bible Church in Yerington.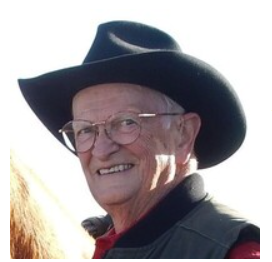 He was preceded in death by his first wife, Ellen. He is survived by his second wife of eight years, Edna Bein, nephews Roy Deters, Thomas Deters and nieces Judy Van Derhaeghen and Donna May.
Funeral service will be held at Freitas Rupracht Funeral Home, 25 Hwy 208, Yerington, NV at 1:00pm on Tuesday December 13th, 2022. Reception following the funeral service will be at Copper Hills Bible Church, 1 Falcon Way, Yerington, NV.  Family and friends are invited to sign his online guest book at www>FRFH.net
Arrangements are under the direction of Freitas Rupracht funeral Home, 25 Hwy 208 Yerington, NV 89447 (775) 463-2911