We are sad to announce the passing of Thomas Jefferson Stanton of Yerington on June 22, 2022, he was 79.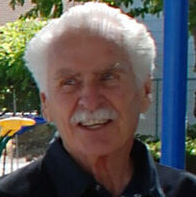 Tom was born in Atlanta, Georgia, adopted by Lee and Ruth Stanton and was raised in Southern California. Tom took pride in working in the Aerospace Industry for Lockheed in the Skunk Works Division during the 1970's. In 1979, he  moved his family to Yerington, Nevada . As an entrepreneur, Tom and his wife Liz started Dayton Valley Mini Storage. He also owned & operated a Machine Shop in Yerington for many years.
Tom was preceded in death by his father Lee Stanton, mother Ruth Stanton, wife Elizabeth Stanton and son Timmy Stanton. He is survived by his sons Michael Stanton and Jeff Stanton as well as 7 grandchildren.
Private family services have been held and his cremains were buried in the family plot at Valley View Cemetery.  Family and friends are invited to sign his online guest book at 
www.FRFH.net
Donations can be made in his honor to any Mason Valley non-profit organization.
Arrangements and cremation was under the direction of Freitas Rupracht Funeral Home, 25 Hwy 208 Yerington, Nevada 89447 (775) 463-2911