Dale Thomas Galantuomini passed away from injuries received in a car accident on Monday morning June 6, 2022.  He was 66.
Dale was born in Yerington on May 29, 1956 the son of Abe and Janet (Simpson) Galantuomini.  He had attended schools in Yerington and had graduated from Yerington High School in 1975.  While at YHS he had played basketball.
Dale was an assistant softball coach under Dave Gunther and they had won three state titles.  He also played softball and basketball in the city leagues.  He umpired softball games and was a little league coach for many years.
Dale worked for Valley Dairy and Great Basin Beverages for many years.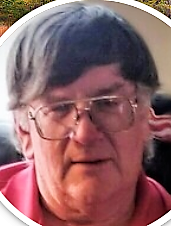 He is survived by his brothers, Steve and his wife Kathy and David.  He was preceded in death by his parents.
Dale's funeral service will be held 11:00 am, Friday August 19, 2022 at the Holy Family Catholic Church, 103 North West Street Yerington.  Family and friends are invited to sign his online guest book at www.FRFH.net
Arrangements are under the direction of Freitas Rupracht Funeral Home, 25 Hwy 208 Yerington, NV 89447 (775) 463-2911