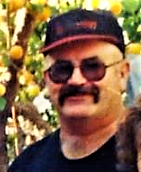 Clarence Allen Howard passed away on Sunday, July 3, 2022 at the South Lyon Medical Center in Yerington.  He was 66.
Clarence was born November 8, 1955 in Superior, Wisconsin the son of Clarence C. and Lucille (Long) Howard.
At a young age his family moved to Yerington where he lived his entire life.  Clarence graduated from Yerington High School.  He was an active member in the National Guard for over 22 years.  He had worked for Marathon for many years and then for the City of Yerington for over 15 years. He had also worked as a Security Officer at Dini's for over 12 years.  Clarence enjoyed Fishing and Hunting.  He also enjoyed playing Bingo.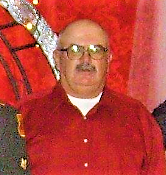 Clarence is survived by his wife Cynthia Howard; his children, Trevis Howard and his companion Carlea, William Perkins and his wife Lema, Sansa Kronenberg and her husband James, Jack Howard, and Galena Soper and her husband, James; his six grandchildren, and his Mother Lucille (Jerry) Smith; by his brother, Ralph Howard and Sisters, Erlene Iacovelli and Christine Harris.  He was preceded in death by his Father, Clarence.
A graveside service will be 10:00 am Saturday, July16th at the Valley View Cemetery with military honors.  A gathering will be held following the service at the family home.  Family and friends are invited to sign his online guest book at www.FRFH.net
Arrangements are under the direction of Freitas Rupracht Funeral Home, 25 Hwy 208 Yerington, Nevada 89447 (775) 463-2911