John Thomas (Tom) Farias passed away on Wednesday, June 15th at Pathway's Hospice in Fort Collins from nerve cancer in his left cheek at the age of 83.  He is survived by his beloved wife Renelda (Penny) Farias of Windsor, son JD Farias of Greeley, daughter Chantel Welch and son-in-law Gene of Windsor, treasured grandchildren Ashlyn and Lathan Welch of Windsor, sisters Wendy Rigney and Karen Jones as well as many nieces and nephews.  He was preceded in death by his parents Joe and Flora Farias, and brothers Vernon Farias and Pat Farias.
Tom was born in Yerington, NV on July 19th, 1938.  He was the 2nd of five children and grew up on an alfalfa farm.  He loved sports and especially excelled in High School Football, earning a spot in his school's Football Hall of Fame.  After High School, he moved to CA and played football in college.  After College, he got a job at McDonald Douglas Aircraft and worked there for 10 years.  Tom was half Portuguese and his love for fishing was in his genes.  He had a boat and could be found out on the ocean deep sea fishing every chance he got.  He also made his own deep sea fishing poles.  When he left CA, people stood in line to buy his handmade poles.  While in CA, he met the love of his life, Penny Schaller, on a blind date and they were married in 1970.  After having two children, Tom and Penny moved their family back to Yerington, NV.  After living in NV for a little over a year, they moved to Longmont, CO in 1977 where Tom got a job at the Cement Plant in Lyons, CO as a heavy equipment operator and worked there until retirement in 2002.    Without the ocean to fish in, he quickly became adept at fishing in rivers and lakes and always kept his fishing gear in his trunk so he was prepared whenever he had the chance to cast his line.  In 1986, he moved his family to Estes Park and lived there until 2000, when he and Penny moved to Loveland.  He loved living in the mountains and enjoyed the beautiful scenery and abundant wildlife.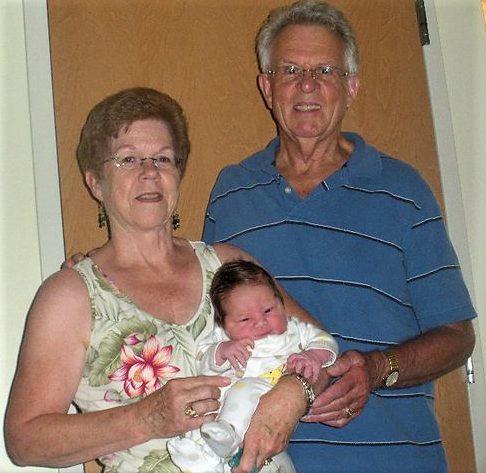 Tom loved his family and was a devoted husband and father.  He became a Christian in 1974 and never looked back.  He was always involved in his church and had great faith in Jesus. He worked hard and would happily work overtime to provide for adventures for his kids, like sending JD to Europe on a choir tour, paying for Chantel to sing at Disney World with her High School choir and Carnegie Hall with her college choir, or celebrating their 25th wedding anniversary with a family trip to Israel in 1995.    He was his kids' greatest fan and supported them in sports, theater, and choir.  He was very kind and outgoing and made friends wherever he went.  He loved picking up hitch hikers on his way home from work and would enjoy visiting with them in the car.  He was also a hunter and helped fill up the family freezer with elk or deer meat.  Camping was a favorite family activity, and their camping trailer got a lot of use.
He lived out his faith by always welcoming his kids' friends to his home, taking neighborhood boys camping, hosting youth group July 4th parties, and he was very involved as a Royal Ranger's leader at his church in Longmont where he created some epic pinewood derby cars.  He also taught his children integrity, work ethic, and commitment by modeling those characteristics in his own life.
He took on the role of Gramps in 2006 and could not be prouder of his grandchildren.  While he was still able, he took them fishing, played sports with them, took them for walks to the park, played games, went to all of their concerts, games, and award ceremonies, and was great at making them laugh.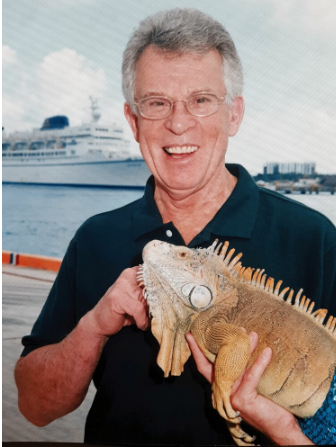 His memory started to fail over 20 years ago and in the last 10 years he needed help with all of the activities of daily life, but he never lost his devotion to his wife, his love for his family, his love for Jesus and worshipping his Savior, his kindness, and his sense of humor.   Shortly before he died, when he was in a lot of pain, Penny asked him if he wanted to go and be with Jesus.  He said, "No, my family needs me."  Penny assured him that we would be fine and it was okay for him to go.  Even in pain and illness, taking care of his family was still his priority.  He will be missed by many.
A Memorial Service will be held on Saturday, July 9th at 1pm at Rez.Church.  6502 E. Crossroads Blvd. Loveland, CO  80538