Trevor John Smith : June 13, 1970 – March 27, 2022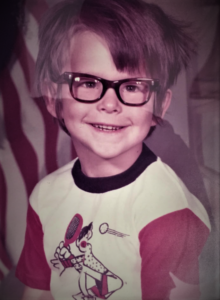 Trevor John Smith was born on June 13, 1970 to Tom and Patti (Giomi) Smith in Carson City, NV. In 1979 they moved to Yerington. He graduated from Yerington High School in June 1988 and went on to graduate from Colorado State University in May 1993 with a communications degree.
As a youth, Trevor was kind. He was playing with a boy that had Down Syndrome and all he wanted to do was play baseball. The only baseball he could find was his grandpa's signed Giants baseball, with Willie Mays signature, and played with it, thereby destroying the signatures. His grandpa was proud of the kindness Trevor showed.
Trevor was good at golf, playing on the high school team. Ed Hillygus would speak of his slice putt-no one ever knew how he did it. He worked for several golf courses, and was a pro at one. He stopped playing golf in 2000 after his grandfather died, never picking it up again.
Trevor was a life long Cubs fan, finally seeing and enjoying the Cubs winning the World Series in 2016.
Trevor was involved with radio and TV over the course of his life, from Elko to Vegas to Reno. He knew sports and loved talking about them. He spent time talking on KOH in Reno, his grandfather's favorite radio station, as well as being part of the Channel 8 news in Reno.
His other love was music. Trevor listened to music all the time. He had over 9000 songs in his phone. He had a love and fascination with Debbie Gibson and KISS. As long as it wasn't country, he listened to it! He loved movies, quoting movies or lyrics, and off color jokes.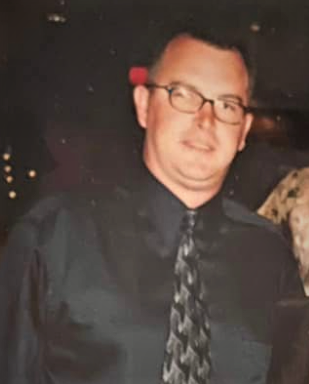 Trevor passed away in Reno on March 27, 2022. We thank the Giomi girls, Kathrine, Diana, JoAnne, and Loretta, for all the care and kindness they showed him during his last months of his life.
He is predeceased by his mother, Patti, father, Tom, and grandparents, as well as various aunts and uncles. He is survived by his brother Dominic (Dena), uncle John (Kris), cousins Cheryl, Brynn, Morgan, and Carrie (Ryan).
In lieu of flowers, please donate to the Lions Eye Foundation via the Yerington Lions Club PO Box 25 Yerington NV 89447.
A Celebration of Life will be held at Mountain View Park in Yerington NV at 12:00PM on May 14, 2022.