The Rockchuck Gem and Mineral Gallery in Schurz, Nevada has a brand new Gem in their collection…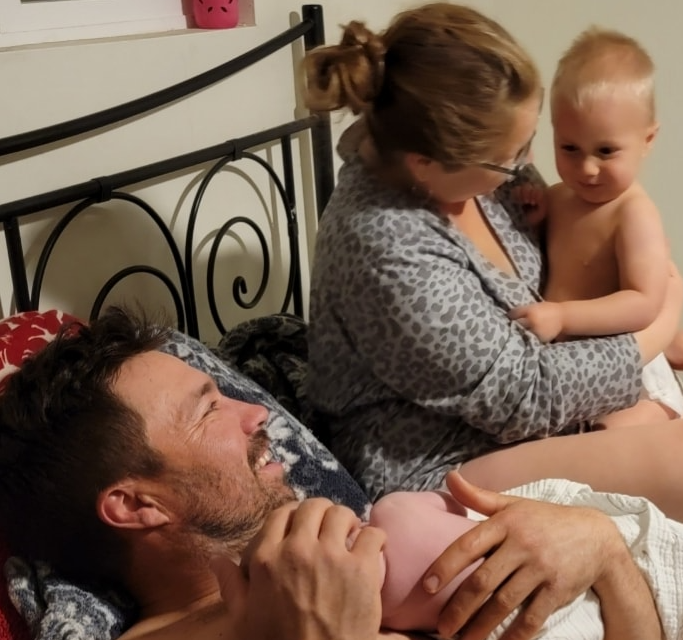 Chelsea and John Keady are the proud parents of  Dustin Michael Keady born at the family home on March 31st at 1:52 in the morning at 6 pounds 13 ounces 18.5 inches long.
Big Brother Clayton, 2 years old, is happy to welcome another rockhound into the family.
Many locals and people driving through our community know this family through their welcoming storefront on the Schurz Highway.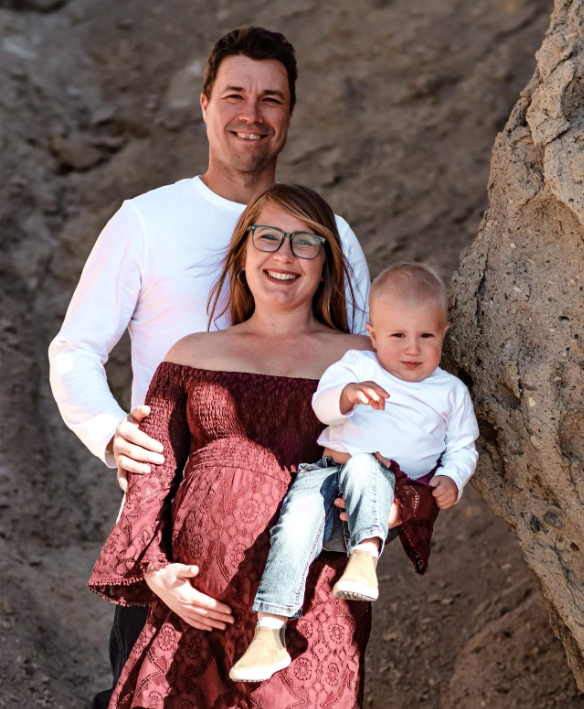 Meet the Keadys: John, Chelsea, toddler Clayton, and baby Dustin ~ Owners of the Rockchuck Gem and Mineral Gallery located in Schurz, Nevada. Just off highway 95.
Chelsea wrote: "As a family we dig up stones by hand with love, we bring the stones back to our workshop and cut each stone into a one of a kind piece of natural ART. We have multiple mines here in Nevada where we dig Turquoise, Variscite, Smoky & Citrine Quartz Crystals and many others beautiful gems and minerals. We have a wide variety of finished jewelry, cut gemstones and beautiful home decor as well as lapidary rough."
~Photos courtesy of Chelsea and John Keady