Ann Mary Rudolph:     June 2, 1958 – March 15, 2022
Ann Mary Rudolph passed away on Tuesday, March 15, 2022, at the Carson Tahoe Regional Medical Center in Carson City Nevada.  She was 63 years young.
Ann was born in Pasadena, California on June 2, 1958, the daughter of Robert and Mary Alexander.  She graduated from South Pasadena High School in 1976, attended Pasadena City College, studying accounting. She worked at KSBY Television Station in San Luis Obispo California and Barry Hinkley Industries, Sparks Nevada in accounting until semi-retiring and joining her husband working in the Insurance industry.
In 2001, Ann and Ted moved to Yerington Nevada.  On May 29, 2004, she and Ted were married.  Together, their blended family consisted of four children: Kimberly, Michael, Christopher and Aaron.
Ann was active in the Yerington Rotary Club.  She enjoyed helping the Yerington Rotary Club host fundraising events for local student scholarships and received the Paul Harris Fellowship in 2021 for her efforts. Ann served as the club secretary for a period of 8-years keeping the club cohesive.
To meet Ann was to be greeted with an honest sincere smile and welcoming demeanor. She kept in touch with friends from childhood and many of them recall her great sense of humor and kindness through the years. She loved spending time with her children and grandchildren.
She is survived by her husband, Ted Rudolph, daughter Kimberly Stephenson, son Michael Thacker, son-in-law Dane Stephenson, granddaughter, Isabel Stephenson, grandson, Sawyer Stephenson, grandson Peter Thacker, step grandson, Benton Rudolph and her Brother Mark Alexander and sister-in-law Claudia Alexander.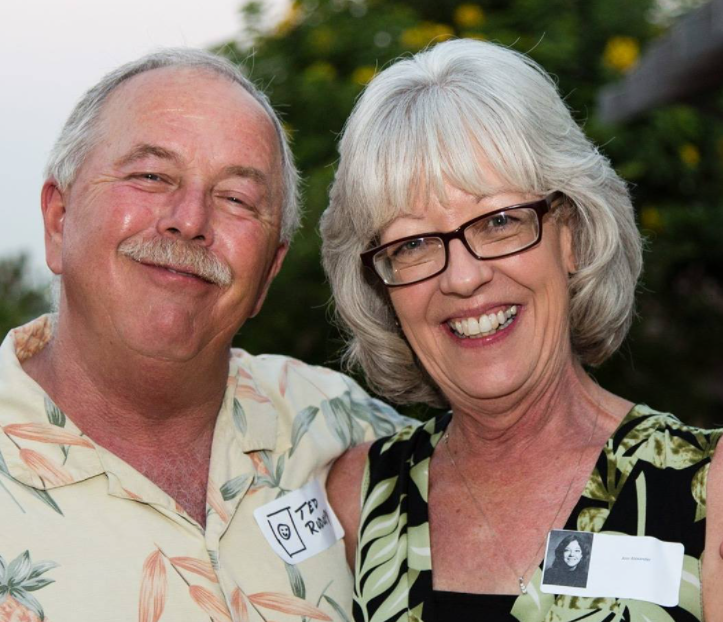 She was preceded in death by her parents, Robert and Mary Alexander, her close aunt, Janet Spaulding and her uncle, John Alexander. Ann will be missed by her family, friends and all those who knew her.
A Celebration of Life will be held in Yerington Nevada with assistance of the Yerington Rotary Club on June 25, 2022, at 2:00PM within the private room at Dini's Lucky Club: 45 North Main Street, Yerington NV.  Community, Family and Friends are invited to attend.  Family and friends are invited to sign her online guest book at www.FRFH.net
In leu of Flowers, Ann wished for small donations to the Yerington Rotary Club, Student Scholarship Fund, P. O. Box 1502, Yerington NV 89447.
Arrangements and cremation under the direction of Freitas Rupracht Funeral Home, 25 Hwy 208 Yerington, NV 89447 (775) 463-2911