Joseph (Joe) W. Dickey: July 1968 to January 26, 2022
Devoted Father, son, brother, and husband. Joseph Dickey, 53, died January 26, 2022 while living in South Korea with his loving wife Carol by his side.
Joe was born July 1968 to Charles and Mary Lou. In 1986 he graduated Smith Valley High School and went on to enlist in the United States Air Force as a Munitions Specialist in 1987 until he retired after 21 years in 2008. After retirement he continued to work for the military as a contractor. His dedication to his country continued into his final days.
In 1992 and 1997 he was blessed with two daughters from his first marriage. He married his loving wife Carol on November 22 2019 in the Philippines where he had planned to retire.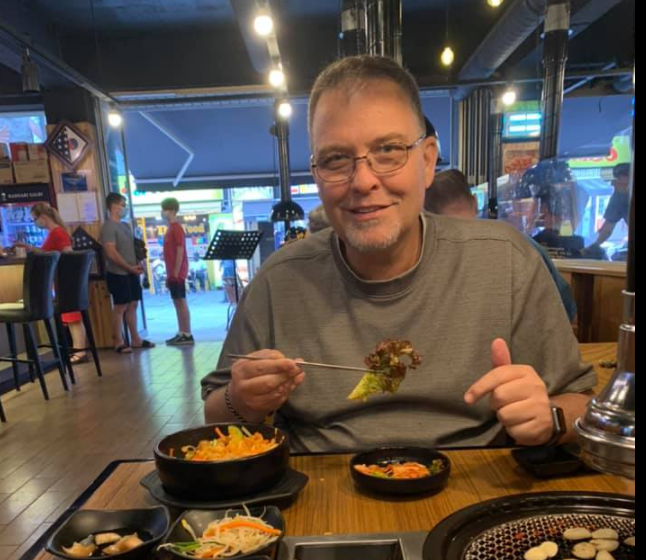 He was an avid traveler even after he retired from the military. He enjoyed playing pool, golf and riding his prized Harley around town. He loved spending time with his family.
Those he left behind will always remember his adventurous personality, his protective nature, his perseverance through the tough times, his work ethics that never gave up, and the happiness that his laughter and good times brought to their lives and so much more.
Joe's father Charlie will be waiting for him on the other side. He will be greatly missed by his mother Mary Lou, his wife Carol, his brother Charles, his two daughters Tori and Makayla, his spoiled cat JC and all those whose lives he made an impact on.
He will be laid to rest at San Joaquin Valley National Veterans Cemetery in Santa Nella California on a later date. Friends and family will be notified as plans progress
Family and friends are invited to sign his online guest book at 
www.FRFH.net