Bruce L. Rowley: July 2, 1947 – February 9, 2022
Bruce L. Rowley was born to Clyde LeRoy Rowley and Edith Carol Rand on July 2, 1947 in Richmond, CA.
He passed away peacefully in his sleep at home in Rexburg, ID on February 9th 2022.
Bruce graduated from Mt. Eden High School in Hayward, CA in 1965, and went on to attend Chabot College, also in Hayward, CA.
He was drafted into the Navy in 1965 and served in the Pacific, on a Navy vessel, during the Vietnam War.
He is survived by his wife (his childhood sweetheart) Kathleen (Kathy) Wallace Rowley, his children JoAnna (Michael) Traski, Bruce (Christina) Huff, and the five children he helped raise; Jory (Mike) Kelley, Megan (Cliff) Robertson, Danielle (Ben) Harris, Jack (Annie) Stoddard, Erica (Ryan) Stoddard Eldredge, (who all lovingly referred to him as "Pops"), siblings; Robert (Ronnie) Rowley, Lynda (Gib) Hammond, Mark (Barbie) Rowley, and Phoenix Mcelroy. He also had twenty-two grandchildren, and three great grandchildren.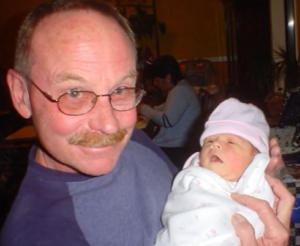 He was preceded in death by his parents, his step-mother Toni Rowley, his step-father Mac McElroy, one sister Carol Lee McGeever, one brother Stephen Rowley, and one grandson Morgon Conner.
Bruce was an active member of The Church of Jesus Christ of Latter Day Saints. After retiring, he spent the majority of his day studying the scriptures, listening to conference talks, and journaling.
As a youth, his passions were skateboarding, surfing the California coast, rock climbing, and a lifelong passion for the ocean. He later discovered his love for street bikes, and owned several Gold wings, and eventually his second love, his Harley!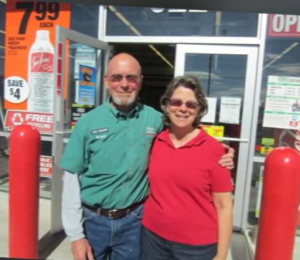 A viewing will be held from 6:30 to 8:00 p.m. on Saturday February 12, 2022, at Flamm Funeral Home in Rexburg, ID.
Another viewing will be held at 1:00 p.m. on Sunday, February 13, 2022 followed by a small service at 2:00 p.m. at Flamm Funeral Home.
Services may be viewed at: https://my.gather.app/remember/bruce-rowley 
Many people have memories of Bruce in Mason Valley, Nevada where he lived for a period of time, working at Marathon and at O'Reilly Auto Parts.