Wayne G. Raute : March 6, 1940 – January 20, 2022
Wayne Raute passed away peacefully on January 20, 2022, surrounded by his family. He was 81.
Wayne was born in Milwaukee, Wisconson on March 6, 1940, the son of Ted and Dorothy Raute. He graduated from Rufus King High School in 1958. He joined the National Guard in 1960 and served for two years. Wayne worked as a Plastic Injection Mold Machinist and worked his way into management. Eventually he moved to DeBary, Florida until 2005, when he moved to Yerington, Nevada.
Wayne enjoyed golfing, camping, fishing, boating, bowling, and watching the Green Bay Packers play. He was a very active member of the Moose Lodge in Yerington, where he served as an Administrator for 8 of the 16 years of membership. Wayne was very proud when he became a Fellow ( Blue Jacket) with the lodge.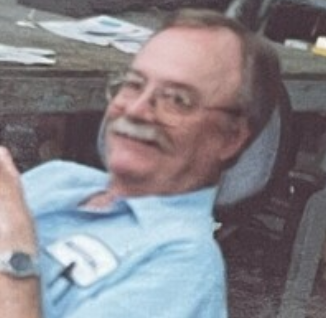 Wayne was preceded in death by his father Ted, mother Dorothy, and sister Maxine. He is survived by his loving and devoted wife of 37 years Connie, his daughters Cindy (Pete) Leistikow, Sandy (Shane) Colwell, Micki (Tom) Raute. Grandkids Tony ( Jenn) Greiner, Nick (Melissa) Grenier, Michael (Liz) Michalski, Kyle (Amanda) Patch, Craig (Emily) Patch, Brittany (Duke) Steinbring. Great-grandpa of 14 and counting. Nieces Lisa Vergin and Tari Matizik.
In honor of his wishes no services will be held. Family and friends are invited to sign his online guest book at www.FRFH.net.
Arrangements and cremation are under the direction of Freitas Rupracht Funeral Home, 25 Hwy 208 Yerington, Nevada 89447 (775) 463-2911