James Leon Flowers, 81, of Fallon, Nevada passed away on January 15, 2022, from congestive heart failure.
James was predeceased by his parents Lesbie Odom and James Thomas Flowers and all siblings.  He is survived by his wife of 60 years, Marlene Flowers, and his 4 children, Debra Cabral, Randal Flowers, Gregory Flowers (Birgitta), Brad Flowers (Margaret), and 10 grandchildren and 5 great-grandchildren.
Services will be held on January 28, 2022, at 1 pm at Smith Family Funeral Home in Fallon, Nevada followed by a graveside service.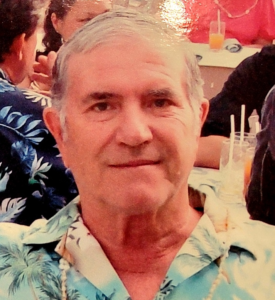 James served in the US Navy for 4 years (1960-1964) followed by 2 years of service in the Naval Reserve. He married Marlene Faupel of Fallon, Nevada on March 19, 1961. He worked at Kennametal in his early years.  Later, He partnered in a shoe store business.  James and his family moved to Yerington, Nevada in 1973, where he owned and operated the Emporium department store from 1973 until 1985.  He moved back to Fallon in 1987 and worked at Louie's Ace Hardware center. 
James enjoyed summer vacations with his family to Lake Tahoe and to California to visit relatives. James will be dearly missed and always remembered.