Mary Adeline Adams
January 8, 1927 – December 2, 2021
On December 2, 2021, Mary Adams passed away at age 94 after a brief illness.
Mary was born in Cook County, Illinois on January 8, 1927. She was married to Francis W. Adams on July 17,
1947. They lived on the family farm in South Dakota, operating it until they moved to Oregon in
1954. The family stayed in Oregon for five years before moving back to the Black Hills, South
Dakota until September 1966.  After moving to Hawthorne, Nevada, Mary went to work at the Naval Ammunition Depot.
She worked there for over 20 years before retiring. During her time in Hawthorne, she was involved
in the Horseman's Association, helping to put on several rodeos and other events. This included
taking her granddaughter to many horse events in Nevada to compete. There were always
chickens, peacocks, goats, horses, and ponies at her corrals for any children including her own
grandchildren to ride and have fun with. The family moved to Sparks, Nevada in September
1990 due to Frank's cancer. Mary remained in Sparks until she was no longer capable of taking
care of herself. At that time, she moved to Yerington to stay with her daughter Agnes Wenzel
until her death.
Mary was the biological mother of three children. However, many people considered Mary their
surrogate mother. When Mary's children were young, the phrase "stay-at-home-mom" didn't
exist. It was usual for women to stay home with the children while their husbands worked. Mary
helped raised her sisters' children in additional to her own. After her own children were raised,
she took in foster children for many years. She always ensured that every child who crossed her
threshold was safe, healthy, and happy.
Mary is survived by her daughters Margaret Bunch, Agnes Wenzel, her son Charles Adams,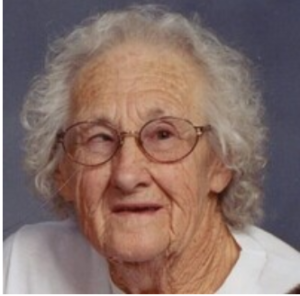 three grandchildren, four great grandchildren and brother Chris Jensen. She was predeceased by
her husband Francis Adams, grandson Michael Bunch, her parents Vernon Raph and Agnes
Jensen, one brother Roy Raph and two sisters Ella and Verna.
In lieu of flowers the family suggests donations be made in Mary's name to the National
Alzheimer Association as that is what Mary struggled with for many years preceding her death.
Only the immediate family will witness the burial on January 5th at 11:30pm, at The Northern
Nevada Veterans Memorial Cemetery (NNVMC) 14 Veterans Way, Fernley, NV 89408 Phone:
(775) 575-4441.  Family and friends are invited to sign her online guest book at www.FRFH.net
Arrangements are under the direction of Freitas Rupracht Funeral Home, 25 Hwy 208 Yerington,
Nevada 89447 (775) 463-2911