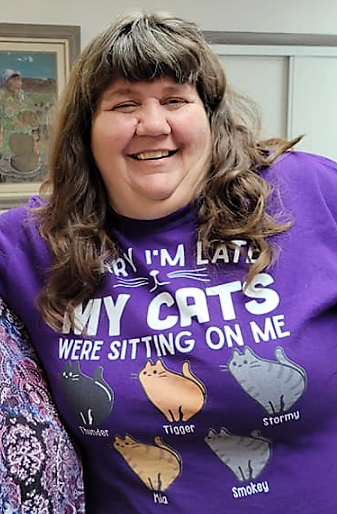 Keith Cunningham wrote: "I am shocked and saddened by the sudden loss of Shelley Cunningham whom I always thought of as my 2nd mom. I am her son (stepson), but we don't use step in our family. She started to help raise me since the 4th grade (over 30 years ago) into the person I am today. Rest in Peace Shelley, I will help take care of Lexus and Samantha!"
On November 30th, 2021 Shelley Cunningham passed away in her sleep at her home. Her minor daughter, Lexus found her mother. Lexus's sister Samantha, Shelley's ex-husband Charles and Keith drove to Yerington immediately to support Lexus.  (Shelley remained good friends with her ex-husband Charles Cunningham even after their divorce 2 decades ago.)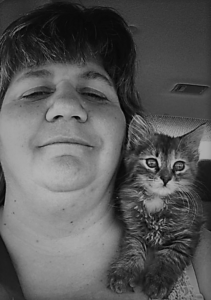 Shelley was born on October 6th, 1972 in Yerington, Nevada. She graduated from Yerington High School in 1990. While she grew up mostly in Mason Valley, Shelley also spent part of her childhood in North Dakota where her parents are originally from.
Shelley's mother Charlotte Daneke lives in Las Vegas, Nevada and her father Marvin Mahlum lives in Oak Harbor, Washington. Shelley had one brother, Michael who is deceased.
Shelley is survived by her 3 children, Samantha, Dan & Lexus. She loved them, and Keith, with the ferocity of a Mama Bear. Shelley  was a hard-working single mother who was  loving, caring, had a great sense of humor, loved all things Disney and cherished her beloved cats.
Per Shelley's prior request, there will be no funeral planned for her. In lieu of sending flowers, please consider supporting her daughters through Go Fund Me.
A Go Fund Me page has been started to assist with burial and cost of living expenses until further arrangements can be made. Any financial assistance would be greatly appreciated. Shelley's family wishes to express their gratitude for the outpouring of support and kindness they have been shown since the loss of the central person in their lives.
https://www.gofundme.com/f/shelleys-memorial-and-to-assist-her-kids?utm_source=facebook&utm_medium=social&utm_campaign=p_cf%20share-flow-1&fbclid=IwAR3y1PQ6e_qrfrOL7EcK4htpSyErNzlNvJsKvQfzGA23dOCB78ttc3ixdFU