James M. Freeman, Jr. (Jim), beloved husband, father, grandfather and brother, passed away on November 2, 2021, from complications after surgery, with his loving family by his side.
Jim was born in Monterey Park, Ca, on November 19, 1945, and raised in the small town of Yerington, Nevada, where he graduated Yerington High School in 1965. Upon graduating, Jim followed in his father's footsteps and enlisted in the U.S. Navy, and served almost 6 years before being honorably discharged. During those years, he attended electrician mate school, nuclear power school, nuclear prototype school, submarine school, and met and married the love of his life and wife of 52 years, Ann. He served on the submarine USS Snook (SSN-592) and the aircraft carrier USS Independence. You can take Jim out of Nevada, but you can't take Nevada out of Jim, so upon being discharged, he moved to Sparks and resided there for the remainder of his life.
In 1971, he joined the International Brotherhood of Electrical Workers Local 401 in Reno NV, starting as an apprentice, and graduated in 1975. He became a very active member, served on many committees and ultimately was elected President. He then became Business Manager from July 1986 to July 1989. During the years in the Local, he was very politically active (PAC) and started E.W. #401 Credit Union. He was also involved in teaching at the JATC. He always believed learning was of upmost importance to the trade. He retired in 2009.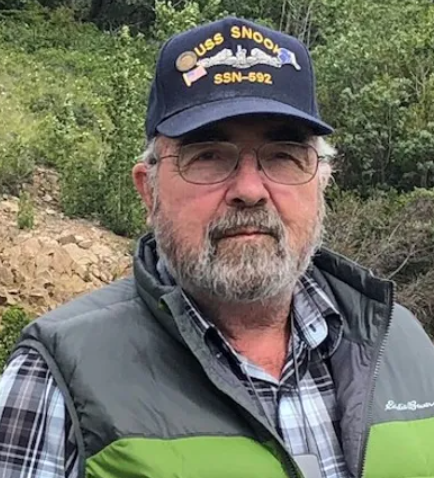 In his spare time, he loved to tinker in the garage and learn about all the latest and greatest technology. And if he couldn't buy it, he would certainly make it. He would always take time helping friends, family, and teaching kids. The last few years, he loved flying and building drones, and even earned his pilot's license. He was a lifelong learner and teacher.
The neighbors and friends miss seeing him fly by on his e-bike. He loved his e-bike, and it opened up a whole new world of exploration and fun for him.
He is survived by his wife Ann, his two sons Jimmy and Jeff, three grandchildren, many wonderful in-laws, cousins, nieces and nephews. Jim will be missed by his many friends, who his family thanks for their love and support.
Jim's services will be held on April 14, 2022 at 2:30, at the Northern Nevada Veterans Memorial Cemetery in Fernley, NV. All are invited to honor a wonderful man. In lieu of flowers, please consider the Wounded Warrior Project or the Veterans Guest House in Reno, or a charity of your choice.
Posted online on December 13, 2021
Published in Reno Gazette-Journal