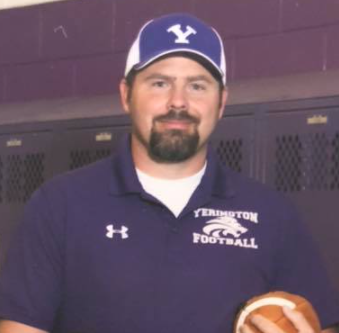 Coach Brad Pope wrote: "Yerington High School Football played Coral Academy of Reno on Saturday night at Wooster.  Both teams played extremely well with the JV winning 47-0 and the Varsity winning 48-6.  Notable stats from the game include:
Quarterback Tucker Rowe throwing for 140 yards and three TD's.
Tucker Rowe also ran for 2 TD's and caught a TD pass from Back up Quarterback Jakob Preston.
On Defense Senior Linebacker Jonah Eriksen lead the team in tackles with 20.
Yerington High School plays rival Pershing County on Friday the 24th JV @ 4:30 and Varsity at 7:00 PM in Yerington."