It's back! The Joe Giomi Golf Tournament had to take a hiatus in 2020 due to the Coronavirus, but golfers can look forward to hitting the links on September 18th at the Fernley Golf Course.
This tournament supports the Rotary Club of Yerington's scholarship program. Supporting local youth through scholarship was Joe's passion.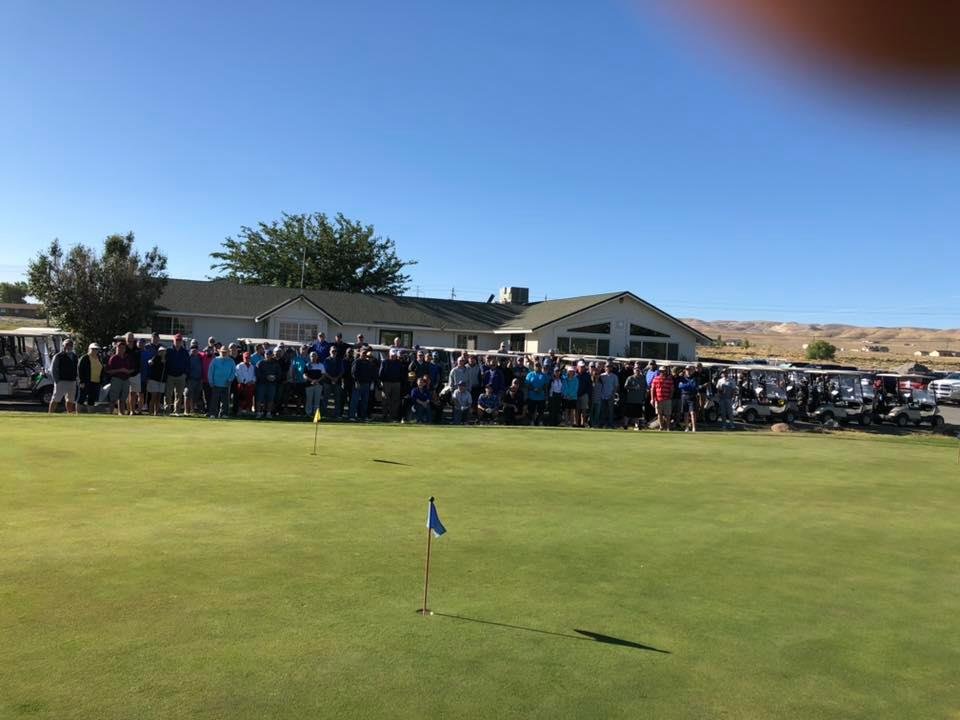 In 2019, Cheryl "Cher" Giomi wrote: "This year we have raised a lot of money to help our scholarship fund for our YHS seniors! Thank you to all who helped put this show on behind the scenes as well as all who showcased how awesome you are for helping! It is a club effort to put this together. My love and heartfelt thank you to all of you!!
Coming soon courtesy of Round Up Awards, our latest poster of all our hole sponsors.
Thank you again! Cheryl"