Dyestat.com Editor Doug Binder wrote the following article about Kutoven Stevens at the USATF (USA Track and Field) Junior Olympics competition in Jacksonville, Florida from July 26th to August 1st.
https://www.dyestat.com/gprofile.php?mgroup_id=44531&do=news&news_id=622913
Nevada Prep Adds 3,000 Win To 4×800 Title In Jacksonville
By Doug Binder, DyeStat Editor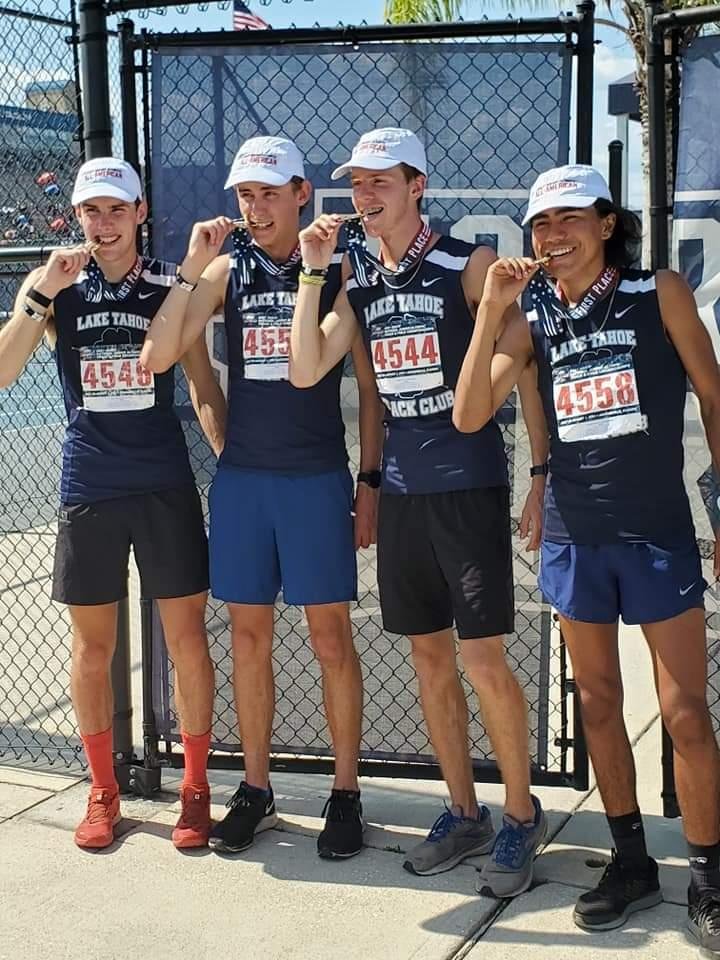 Rising senior Ku Stevens of Yerington NV has a busy month ahead but closed out July with a slew of PRs and a couple top-of-podium finishes at the USATF Junior Olympic Championships in Jacksonville, Fla.
Stevens is planning to run 50 miles through the Nevada desert in a couple of weeks to memorialize his great-grandfather's escape from Stewart Indian School. STORY BY DAVE DEVINE
Stevens ran 8:44.96 to win the 17-18 boys age group 3,000 meters Saturday.
WATCH THE CONCLUSION OF THE USATF JUNIOR OLYMPICS ON SUNDAY, AUG. 1 (+PLUS Subscription Required) | ON-DEMAND VIDEOS | RESULTS
He was part of a winning 4×800 relay team for Lake Tahoe Track Club with Orion Barger, Niklas Pietzke and Dylan Cleary. They won easily in 7:56.76.
Earlier, Stevens also ran 1:59.11 in the 800 meters prelims but did not advance. He was also sixth in the final of the 1,500 in 4:01.38.