Written by Alicia Parsons
Deeply Rooted Farms is a unique lavender farm tucked away in Yerington, Nevada, behind the sagebrush and hustle of city life miles from town. Taylor Thomas, the owner, is a spirit like none I have met before. She is deeply rooted as a fifth-generation farmer in the quaint community of Mason Valley, where she was raised. Thomas graduated high school and hit the biggest little city for college. Thomas wanted to fill her wanderlust spirit, so she moved to Los Angeles and experienced the fast-paced race of big city life with her connection to slower days and bigger sunsets still rooted within her soul. Thomas moved back to where it all started after getting her fill of endless days and nights in the glittery lights of LA, and the practice of having to sell yourself and become something that you aren't to fit into a role within the industry. Thomas returned back to Mason Valley, where she would plant her roots deep within the very soil she grew from and renewed her dream of sharing a product with those who shaped her into the woman she is today.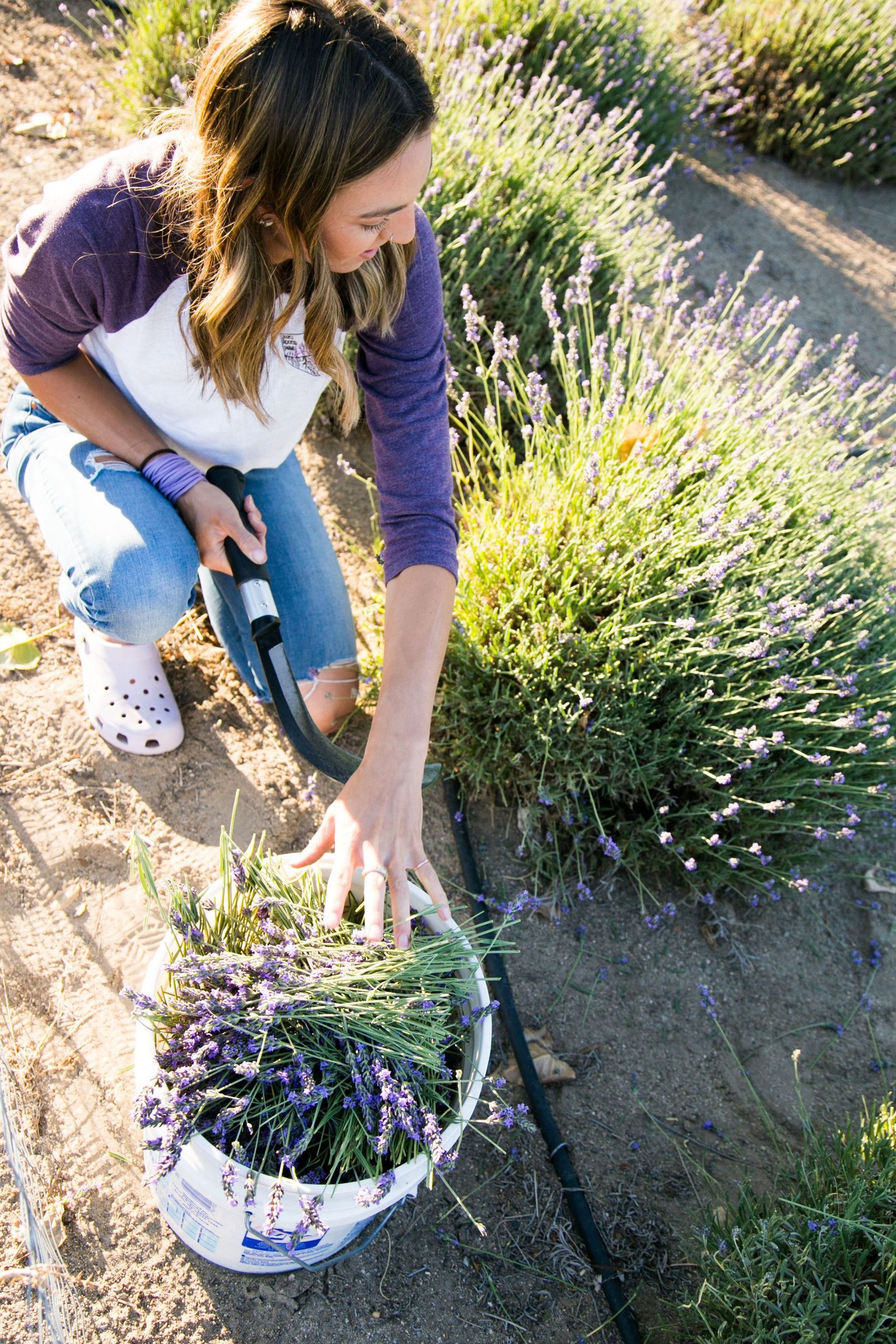 Deeply Rooted Farms is a unique farm that grew from Thomas' love of lavender and all the unique properties that it holds. Well, that and her own genetic pull in growing things from the finicky soil that can be found within the Mason Valley, just the soil for lavender to flourish in. Growing up on the Copper Hills Ranch with her grandmother producing alfalfa and cattle, Thomas was able to cultivate a unique appreciation for the work that goes into production. While selling produce around the world Thomas also learned about networking with others in the industry and learned and developed new sales strategies. With the work she did in that position it wasn't hard to see where Thomas could go. By implementing that new knowledge into her own business, which she continues to do. A love for lavender with its inimitable ability to be stored, dried, extracted and artfully crafted into so many different products rather than having a short window of time before the product is no longer viable has given Thomas the opportunity to really invest in Deeply Rooted Farms products and sales. Deeply Rooted Farms grows an abundance of varieties of lavender. The farm grows ten different varieties of English and French lavenders currently. Each have their own specific traits and preferred uses.
Thomas works harder than most in the humble farming community where she plants each and every lavender plant by hand. She feels strongly about being able to put her energy into the plant and giving it the greatest opportunity to thrive. When harvest comes, you won't find any big tractors or machines in the fields. Rather you will find Thomas in her lavender colored crocs, a smile plastered on her beautiful face, with her sickle in hand harvesting away, not afraid of the dirt under her nails. Taking a gentle but firm grasp of each plant, she has painstakingly given a home in her field. Thomas is harvesting bundle after bundle dreaming of where it will go and what it will be. Removing the small, delicate buds from each stem with nimble expert fingers. Thomas is always growing and learning, about the craft and product that she loves, which is such a driving force to her business model. Thomas does all of this while also working a full-time job with the US Board of Water Commissioners.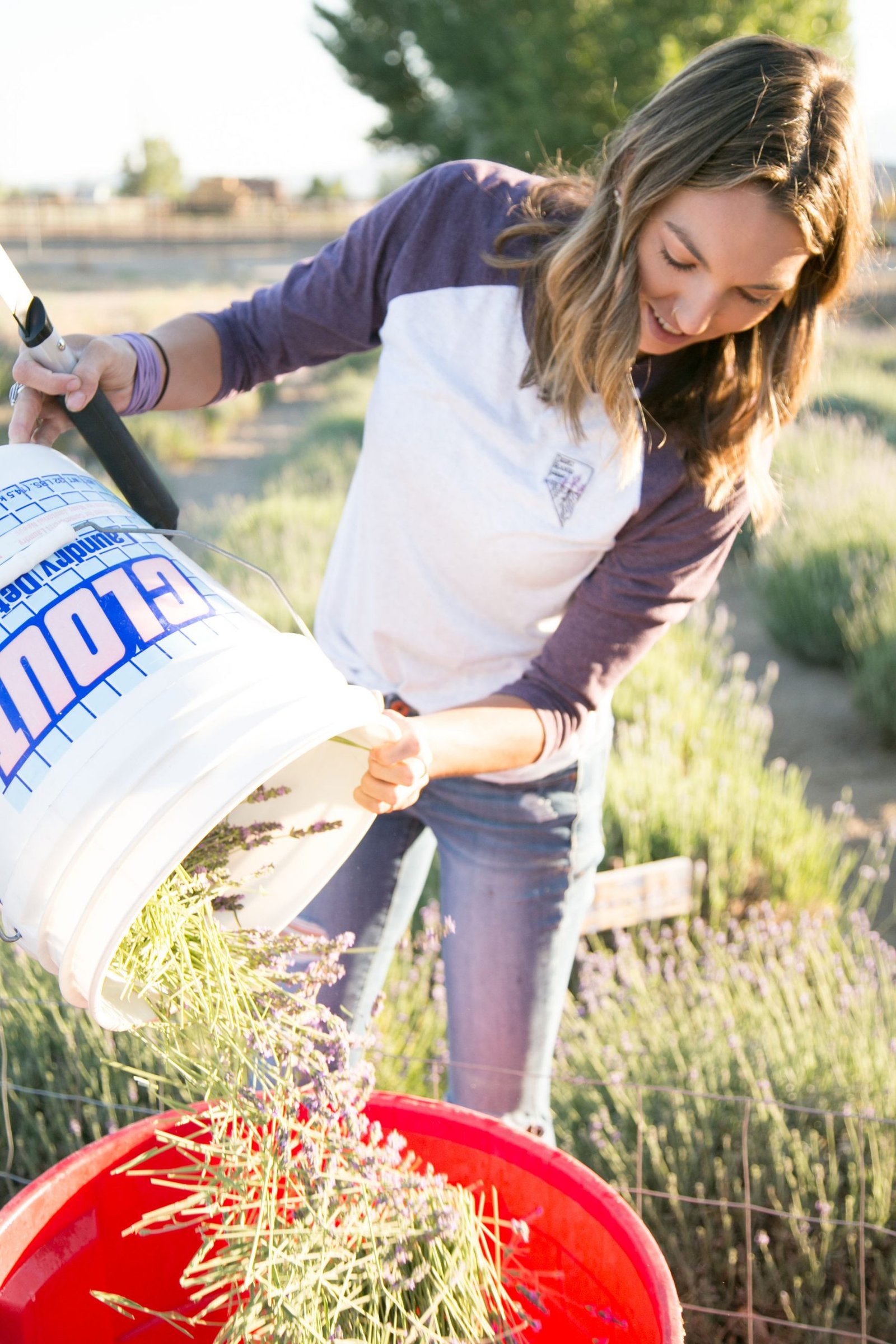 Deeply Rooted Farms has big dreams, with hopes for a country store that is all about lavender, including serving dishes that showcase the versatile and often underrated herb. The farm will also be teaching others about the benefits and uses that are broader than simply lavender oils and sachets used to induce a calm and refreshing sleep. Chamomile, the beautiful flower is truly the BFF of lavender and is what Deeply Rooted Farms is hoping to add in a production level within the next five years as she develops her herb empire.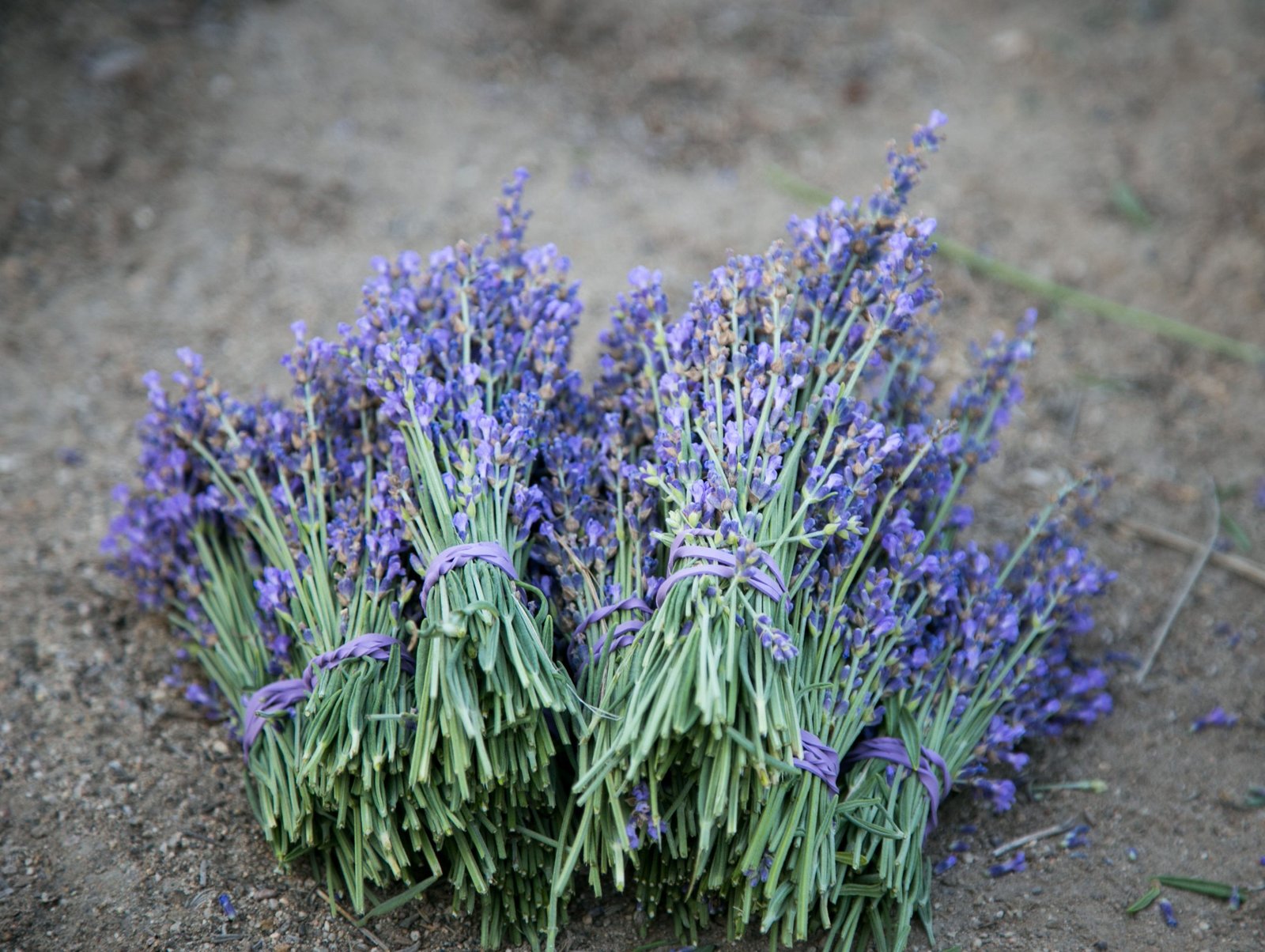 With plans for growth and production bigger than the Nevada skies, Thomas is creating a piece of paradise in the valley that she is eager to share with the community she calls home. With her unique connection to farming, production, and local business that makes her deeply rooted in the best way. Sharing the roots and traditions of agriculture with the new and upcoming future farmers and business owners of the valley and beyond is one of her many goals.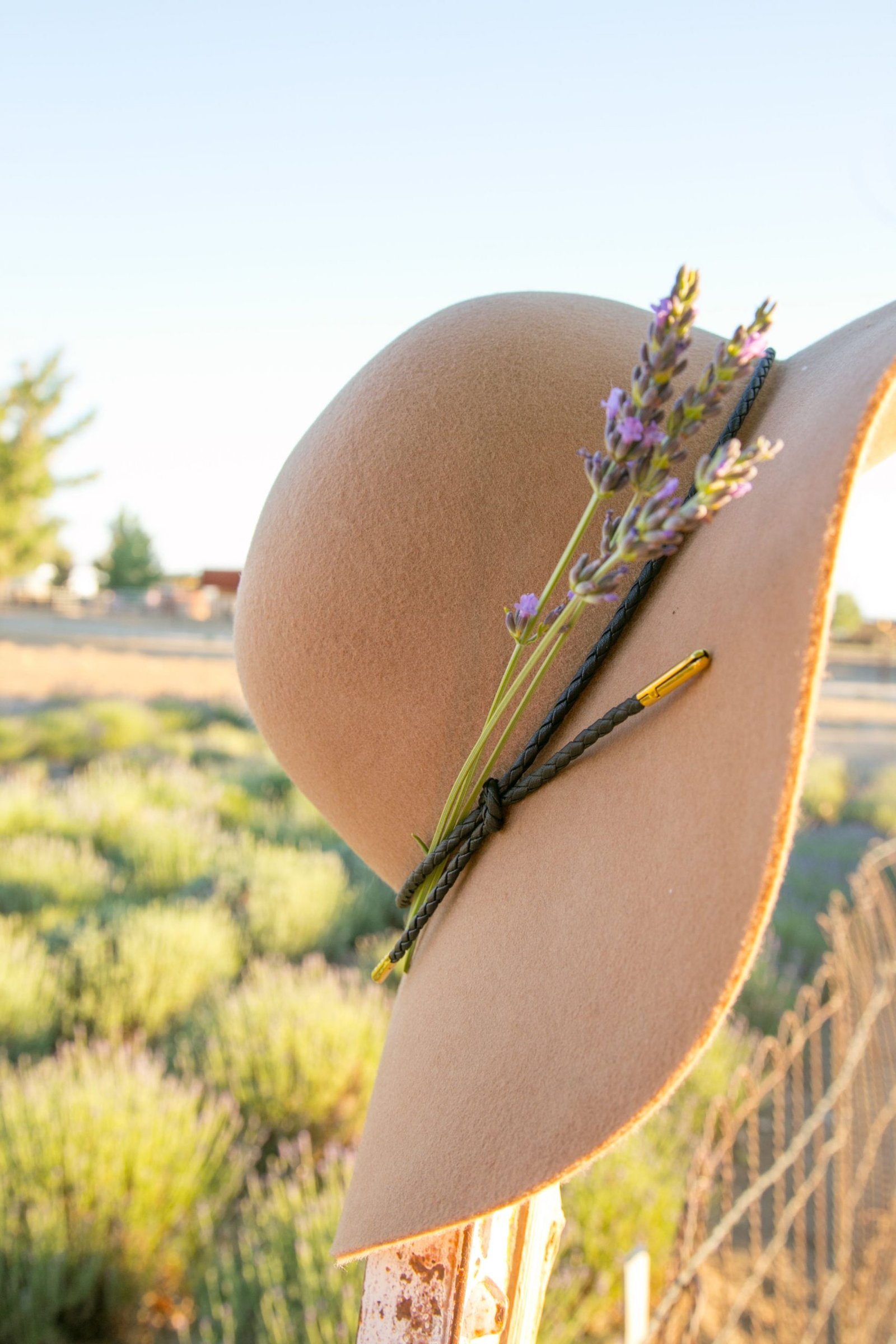 In her spare time, how she has any after elegantly tending her fields is still beyond my comprehension, Thomas also has a bountiful personal garden and bees she keeps amongst the lavender fields, a collection of chickens of various breeds, and Thanksgiving dinner in her two turkeys. To be so passionate about your crops is a trait that we know every farmer has deeply rooted within them, but Thomas has taken this to a new level. She lives for her fields and educates those around her about the beauty that lies within each stem she tenderly minds, so she can share a vast and abundant knowledge of the inner workings of these plants.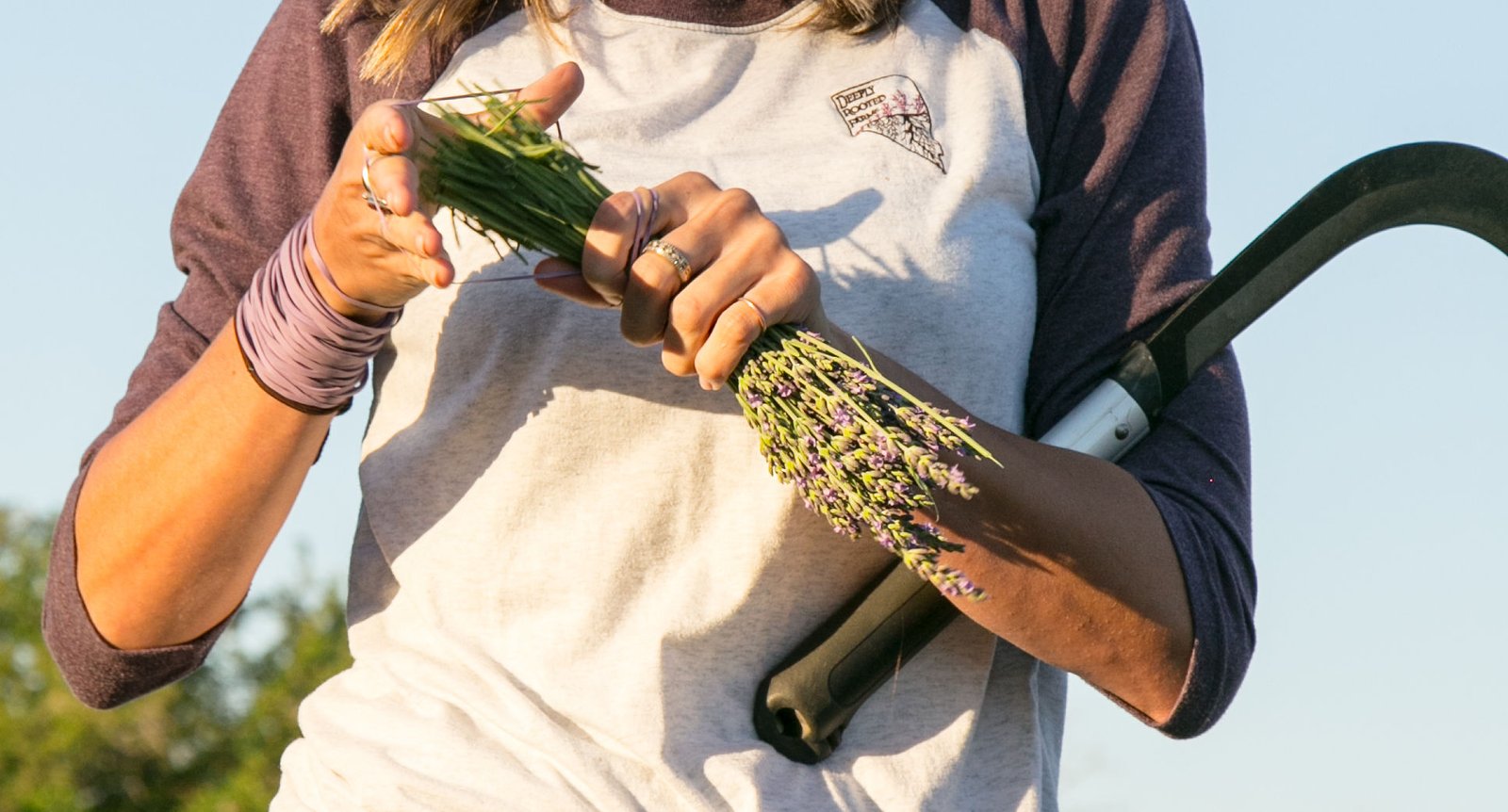 You can find Taylor and all her wonderful products that she pours her heart and soul into at Deeply Rooted Farms (deeplyrootedfarmsnv.com) Make sure to like and follow Deeply Rooted Farms on Facebook and Instagram to see what new and exciting adventures Taylor Thomas has. You will also enjoy regular posts showing her personality as a charming and goofy lover of all things lavender, community, and hope!