Raymond Lewis Hall
August 23, 1926 – July 12, 2021
Ray Hall, long time Yerington resident, passed away peacefully on Monday evening, July 12, 2021 at Renown Hospital in Reno.  He was 94 years old.  Ray was born August 23, 1926 in Crowley, Colorado to Ernest and Maudie Hall.  He moved to Yerington when he was 5 years old.  He attended Yerington schools until entering the Navy.
Ray served in the Navy from March 1943 until March 1947.  During WW II he served in the South Pacific as a mechanic on the N.T.C. Farragut Idaho, Landing Craft Repair Unit #152, USS Luzon and USS Hopi.  He was honorably discharged as a Motor Machinist's Mate Second Class.
After getting out of the Navy, he returned to Yerington.  Ray worked initially for the city of Yerington in the water department.  He was also a part time police officer.  Then he worked for several years at the Anaconda Copper Mine in Weed Heights until he started Hall's Plumbing & Heating in 1963.  Ray's first contract was with Southwest Gas for the installation of natural gas for all of the homes in Yerington.  He continued in the plumbing business off and on for several years.  During that time he worked in several gold and silver mines for Newmont in Elko, Candeleria near Hawthorne, and in Silverton, CO.  He returned to Yerington and eventually worked for the Masini family at Casino West for several years.  His last employment was with Bryan Masini where he worked on several of Brian's ranches at L & M Ranch, Wild Horse, Lamoille, and Sweetwater.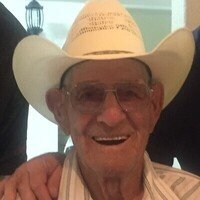 In his younger years, Ray enjoyed hunting and fishing.  He was an avid sports enthusiast.  He was always there and supported his kids in their sporting events whether it was football, basketball, wrestling, or track.  Ray's other passion was work.  He really loved to work.  He had a big heart and would always jump in if someone asked for help.  Ray worked until the age of 91 doing what he enjoyed.
He is survived by 4 sons, Steve (Round Rock, TX), Ron (Gardnerville, NV), Tim (Reno, NV) and Brian (St. George, UT).  He is also survived by 8 grandchildren and 10 great grandchildren.   He was preceded in death by his son Randy and daughter Donna.  He was also preceded in death by his parents, his brother Edward Hall and sisters Lois Kunzi and Doris Martin.  Ray will be missed by his family and many friends.
Ray will be buried with military honors on Wed. July 28 at 11:00 am at the Northern Nevada Veterans Cemetery in Fernley, NV.   A celebration of Ray's life will be held afterwards at 1:00 pm at El Superior Restaurant, 121 W. Bridge Street Yerington 
Family and friends are invited to sign his online guest book at www.FRFH.net.  Arrangements are under the direction of Freitas Rupracht Funeral Home, 25 Hwy 208 Yerington, NV 89447 (775) 463-2911
I lieu of flowers you are asked to make a donation to any of the following charities:
Honor Flight Nevada Inc. ; https://honorflightnv.org
Nevada Veterans Coalition (Honor Guard); https://www.supportnnvc.org
Northern Nevada Veterans Cemetery; https://veterans.nv.gov
Yerington Senior Center; https://www.lyon-county.org