Mason Valley is surrounded by 4 mountain ranges: Pine Grove on the south end of the valley; the Wassuk Range to the east side, including Mount Grant to the southeast; the Singatse Range to the west side; and the Desert Mountain Range to the north.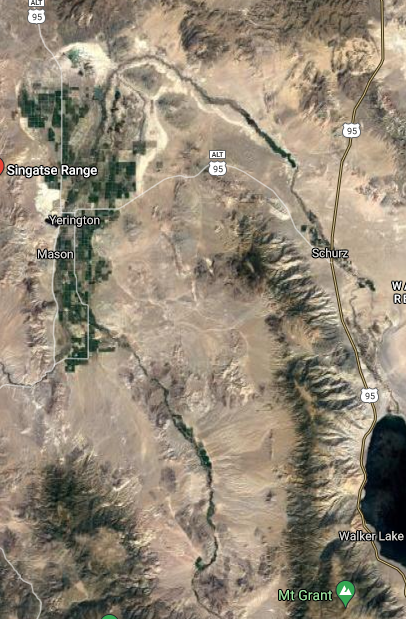 These mountain ranges are the venue for rock hounds hunting for turquoise, petrified bones, fossils, opalized wood, obsidian, quartz crystals, etc.. Hunting, fishing, hiking, camping, and mountain-biking are just a handful of activities that locals enjoy. Early Native Americans left  messages in the form of hieroglyphics and petroglyphs on boulders that dot these mountains. And Pinion pines cloak many of the mountain sides, providing an abundance of pine nuts for those hearty souls who work for their harvest.
Snaking through Mason Valley is a green belt of cottonwood and willow trees fed by the waters of the Walker River. An intricate web of ditches line the valley delivering water to fields of alfalfa, onions, garlic, pumpkins, watermelon, broccoli, cabbage, lettuce, corn, etc.. Water is as precious as gold to the residents and agricultural businesses here.
The East Walker River enters Mason Valley from the south, originating from the Bridgeport Reservoir. The West Walker enters Mason Valley from the southwest through Wilson Canyon and originates from Topaz Reservoir. These two river forks join together just north of Nordyke Road, a bit south of Sunnygrove. The Walker River then winds north through the valley toward Wabuska where it turns east until it flows into Weber Reservoir, then south through the community of Schurz, continuing until it empties into Walker Lake, on the east side of the Wassuk Mountain Range.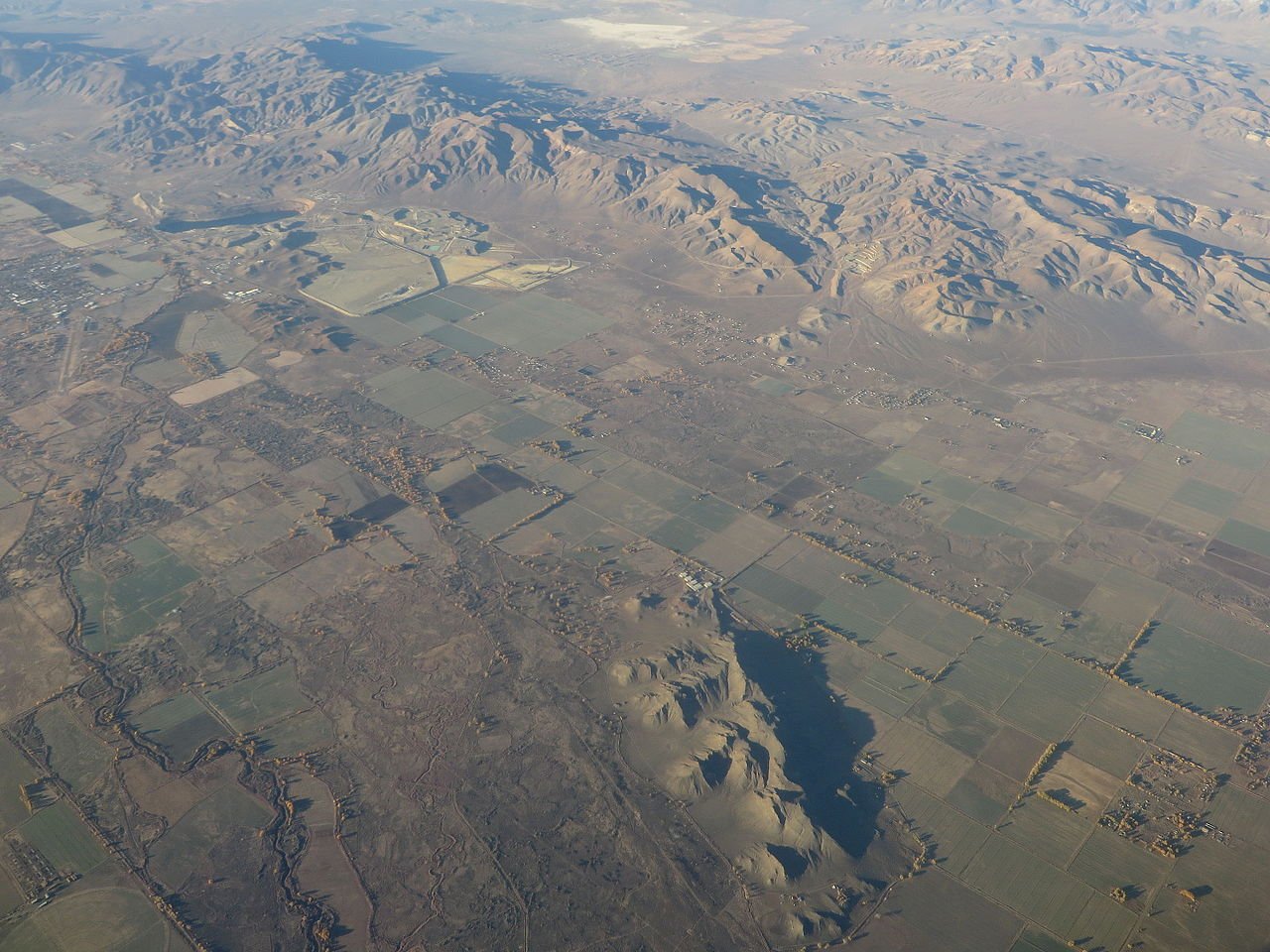 Wassuk, Wabuska, Singatse : these are colorful names from the Paiute language. The original inhabitants of Mason Valley, the Walker River Paiute people, are the "Agai-Dicutta Numu:…theTrout Eaters People, Band of the Northern Paiute" per http://www.wrpt.us/about_wrpt.htm .