Veterans Michael McCarthy and Edward Ziel stand at proud attention during the Star Spangled Banner.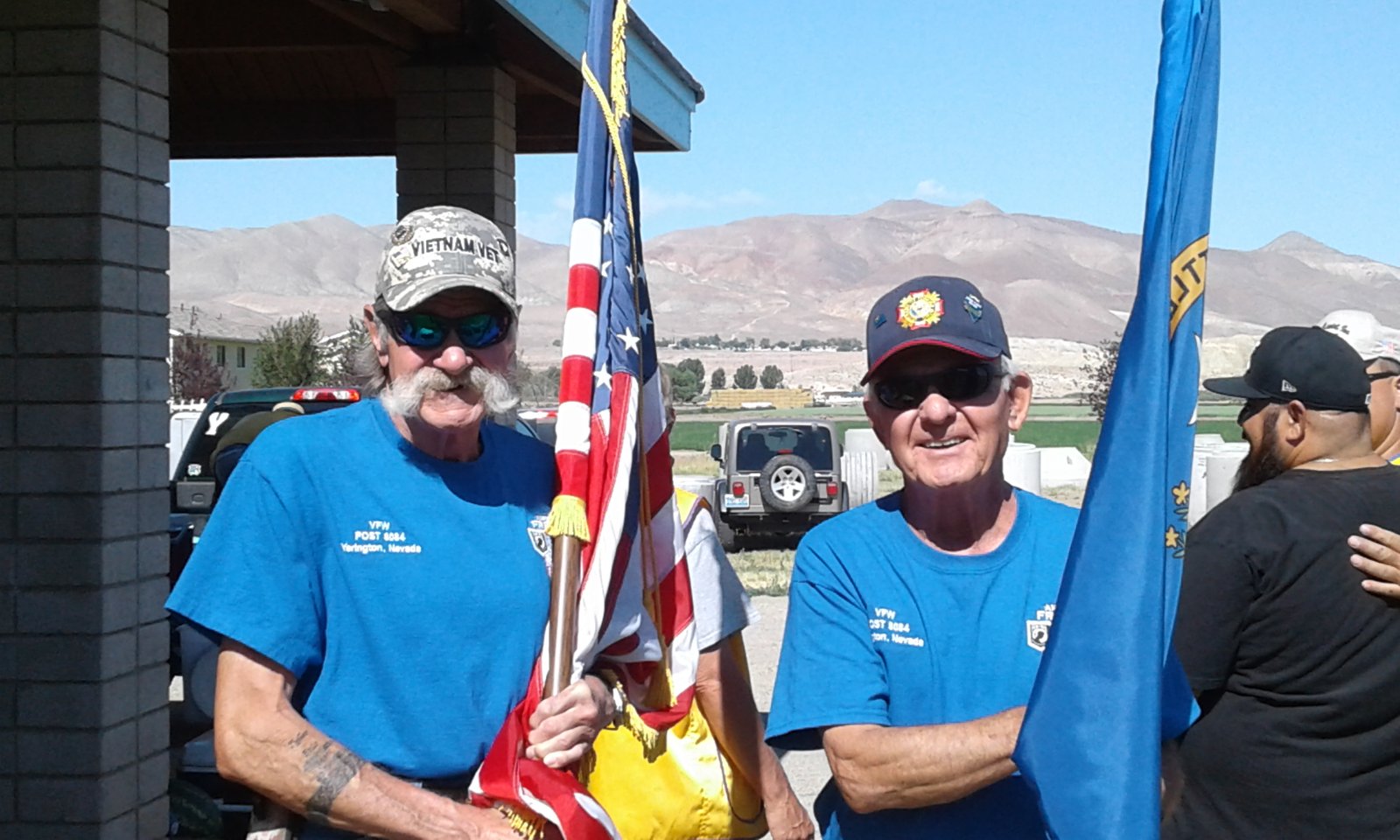 Two of Mason Valley's many veterans who have given so much to serve our country…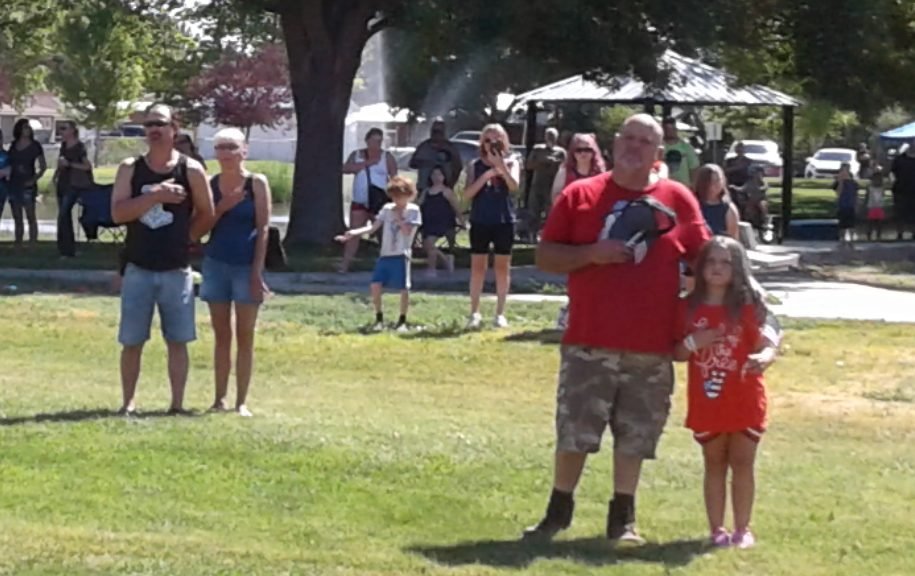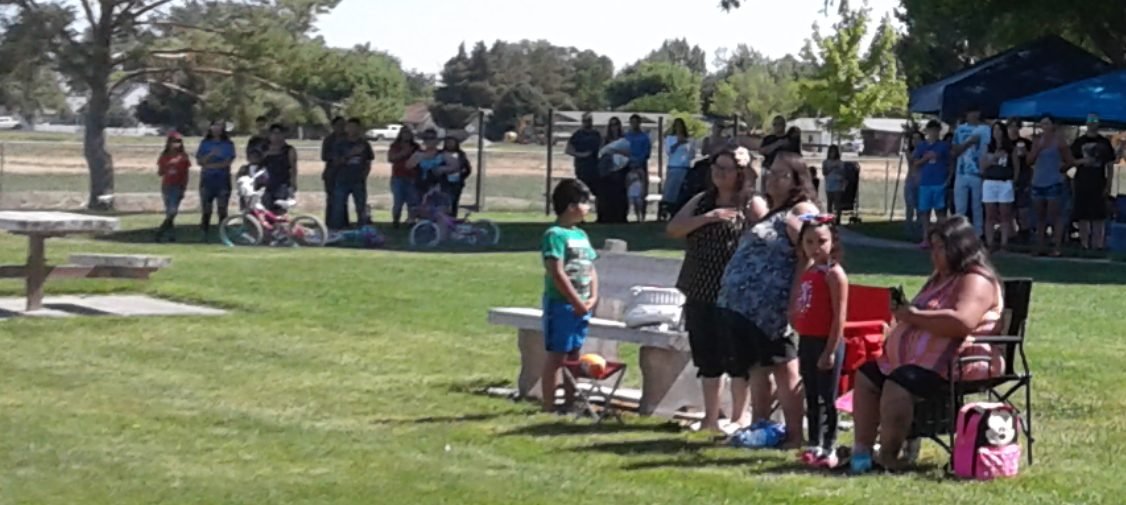 Thank you to VFW Post 8084 and the American Legion for "Presenting of the Colors".
God Bless our veterans, and God Bless the USA!