Time to "cowboy up" Yerington (and all communities throughout the County)! Lyon County Fair Board Secretary Lisa Tibbals submitted this Fair Poster with more event details to follow in the month ahead leading up to the big weekend.
Lisa wrote, "One of the big changes this year is the Lyon County Fair will be putting on the parade with the help of Yerington Chamber so we would like to have a big parade.  "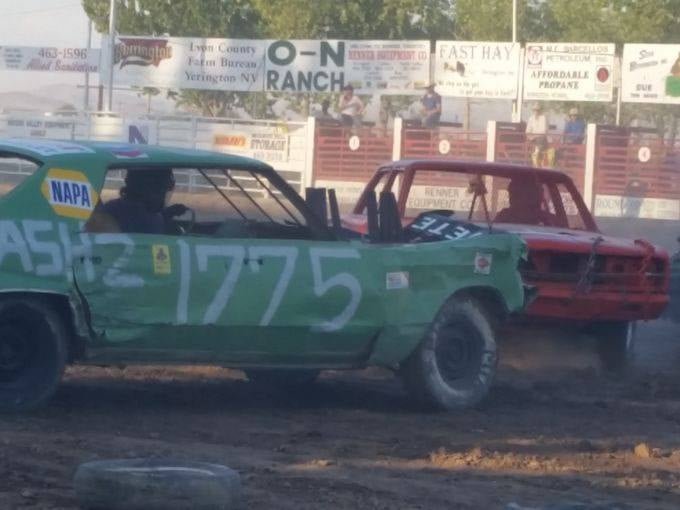 On Saturday, August 21st, the Parade starts at 10:00am.
Entry forms can be picked up at Nevada Legal Service 720 S. Main St or the board can send an entry form by email (Just phone in your email address to the #s listed on the poster).
The sky is the limit for parade entries: Sports Teams, Cheer, and Dance entries; Car Clubs ; Service Clubs; Boys & Girls Clubs; Horses & Livestock; School Alumni; Business entries; Individuals; Bag Pipes, Marching Bands; Law Enforcement, Emergency Services, State Parks entries; Etcetera.
"Let's get all of Lyon County involved in the only Fair in Lyon County."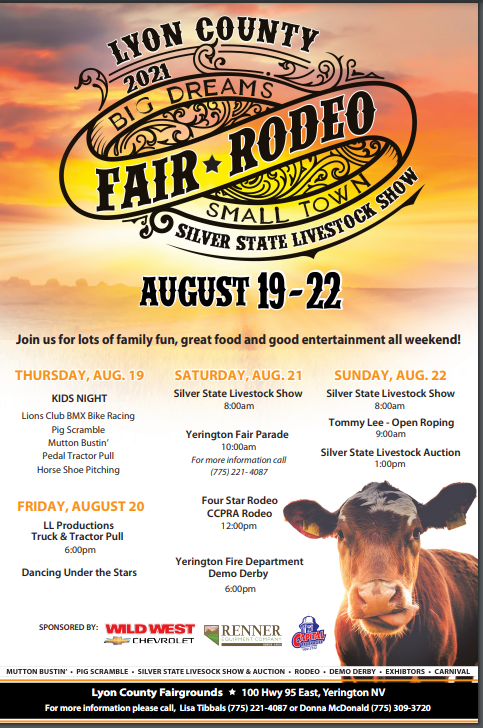 So get your mutton bustin', demo derby drivin', cow ropin' selves ready for some Big Dreamin' in this Small Town, Yerington and Lyon County folks!