Children's Book Author Lisa Farmer Faris will be reading her book aloud to "children of all ages" during  the Yerington Library Story Hour on Thursday, July 8th, 2021. Story hour is scheduled from 5-6pm at 20 Nevin Way in Yerington.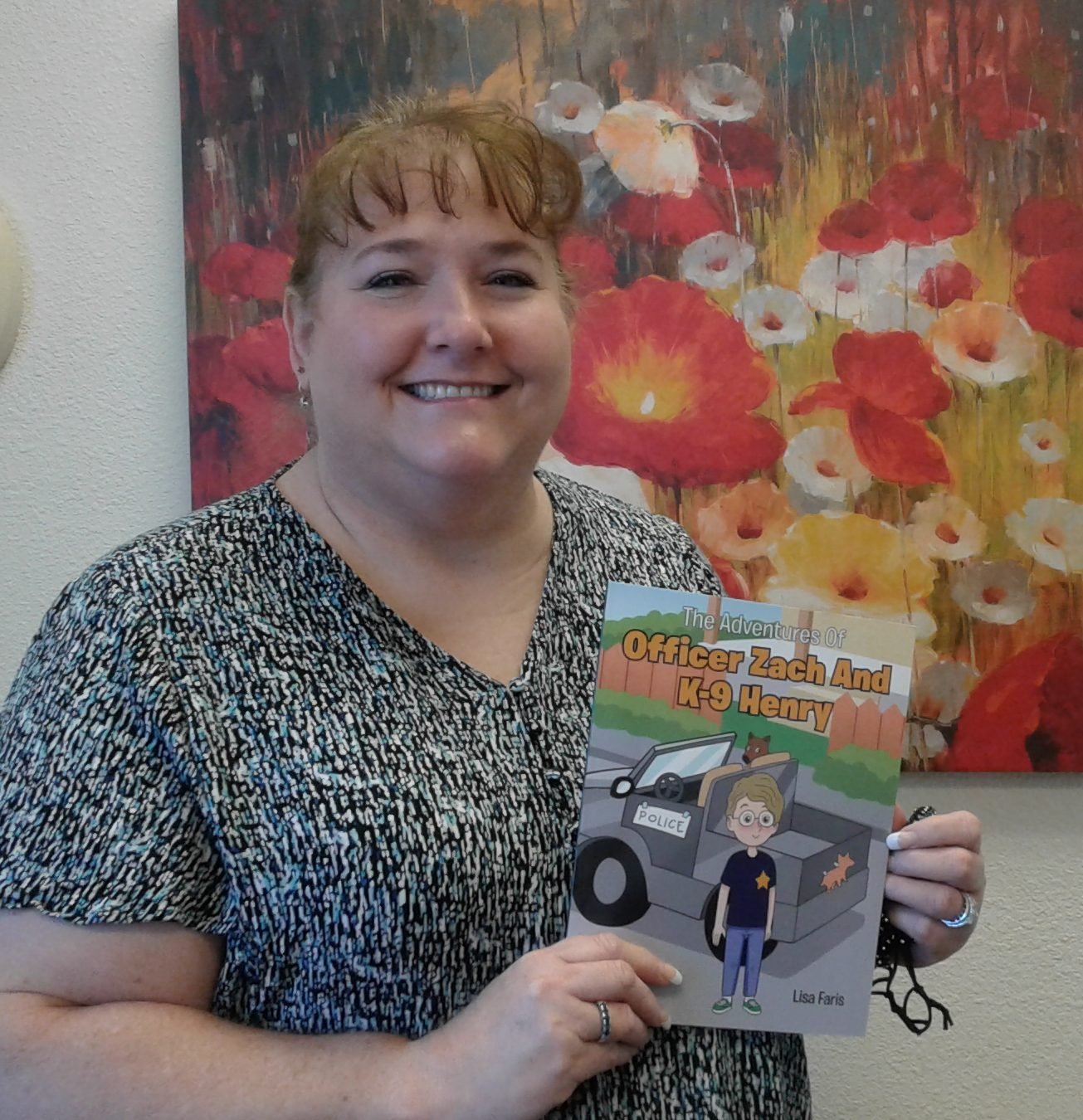 The Adventures of Officer Zach and K-9 Henry is Ms. Faris's 1st published book, with several more to follow in the series.
As a child, Lisa lived in Yerington and in Weed Heights with her parents and her sister Lori from 1971-1978 until the Anaconda Mine closed.
In 2005, Lisa, her husband Rocky, and son Zach visited her parents in Yerington where they had retired.  Lisa and her family decided to return to Mason Valley at that time when Rocky began working at Amazon. (Amazon started selling Lisa's book on May 15th, 2021.)
In 2009, Lisa began thinking about writing children's books as she witnessed the joyful childhood antics of her young son with his dog. Last year Ms. Faris put pen to paper, hired an illustrator, and was accepted by Christian Faith Publishers to print and distribute her 1st children's book.