Michelle Jackson of Hemlock Tattoo Studio announced  that they are "officially open for business" beginning on Sunday June 27th from 11am-10pm.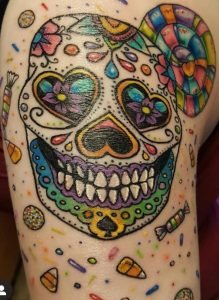 The Studio is located at 120 Bovard Street, behind El Superior Restaurant and Ace Hardware.
When the Quilt Shop moved from the back of the Old RC Market to the front, it left a vacant commercial space for the Hemlock Tattoo Studio to move into.
Michelle's facebook site, The Hemlock Tatoo Studio,  presents this description: "a woman owned family business that caters to your tattoo needs using sanitary practices. We do not do scarifications, body modifications or piercing. Strictly tattooing."