On Thursday afternoon, June 17, 2021 Kevin Durham of Yerington died while trying to swim from a raft toward the shore of Lahontan Reservoir.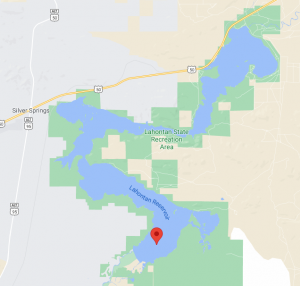 Kevin was with friends when he lost his life.
Members of several local agencies assisted in searching for Kevin: Churchill County Sheriff's Office, Fallon/Churchill Fire Department with their Dive Team, Churchill County Search and Rescue, Nevada State Parks, Nevada Division of Wildlife and NAS Naval Air Station Fallon Longhorns.
The Dive Team was able to locate Kevin.