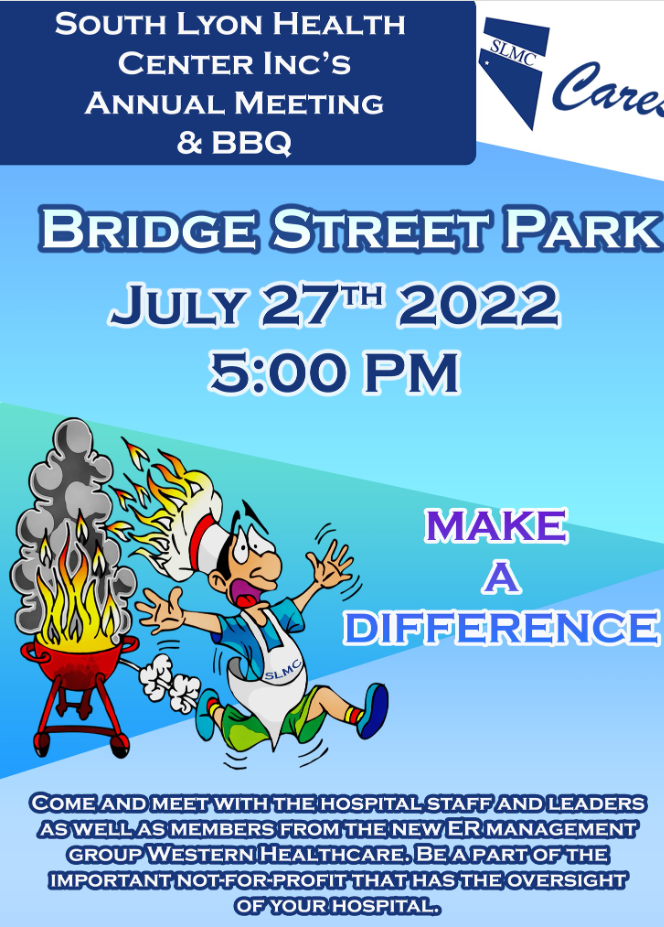 SLMC Annual Meeting & BBQ on July 27th at 5pm: Become a Member ~ Have a Voice
South Lyon Health Center, Inc. invites everyone to its Annual Meeting on Wednesday, July 27. Please come and enjoy a BBQ at 5:00 p.m. followed by the annual meeting and election of board directors at 6:00 p.m.
Anyone interested in serving as a board director must complete a letter of interest and submit to South Lyon Medical Center's Administrative Assistant Toni (see her information below) by July 1 to be placed on the ballot. The Board of Directors changed its bylaws this January so that family members of employees may now reside on the board.
Anyone interested is encouraged to apply and help oversee the governance of the hospital.
Anyone interested please see the link below.
https://slmcnv.org/slmc-membership-application/