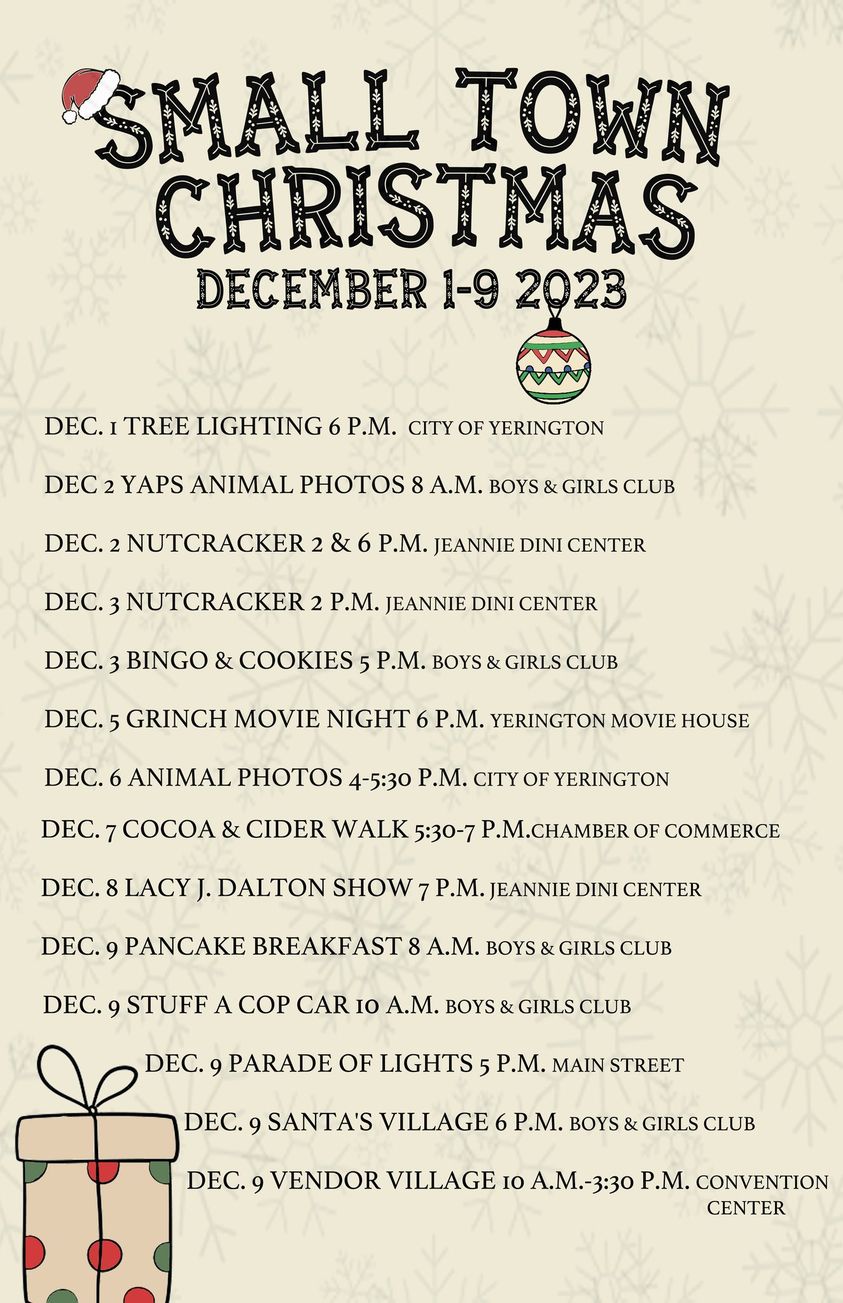 Second Annual Yerington Small Town Christmas ~ December 1st-9th, 2023
Back by popular demand, the Yerington Small Town Christmas, Dec. 1-9, will be bringing the holiday cheer and festivities to our community for another year. Think caroling, decorations, holiday food and drink with friends, all capped off with the annual community parade!
Save the date and scroll down below for details. Thanks to the City of Yerington, Boys & Girls Clubs of Mason Valley, Through A Childs Eyes, Yerington Chamber of Commerce, Yerington Theatre for the Arts, Through a Child's Eyes, YAPS Yerington Animal Protection Society, Josh Farler Helping Hands  Foundation, Yerington Police Department and many more who help make it happen!
The full slate for this year's Small Town Christmas is out!
The Small Town Christmas Vendor Village applications are now available! This year, the Village will be located inside the Pioneer Crossing Convention Center on Saturday, December 9th. Please see the application for further details. If you do not wish to sell anything but instead have a table for kids featuring activities like arts and crafts, that is welcome to!