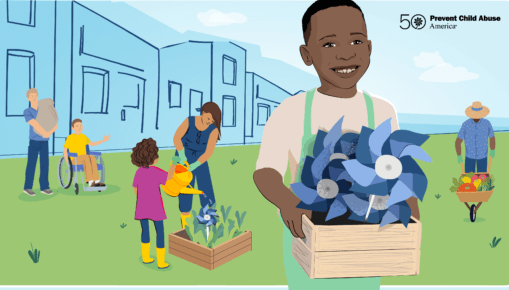 Pinwheels for Childhood Abuse Prevention in Yerington, April 1st at the Rocket Park
April is National Child Abuse Prevention month, every year the community comes together to plant pinwheels. The #Pinwheel is the uplifting reminder of the great childhoods all kids deserve. Lyon County Human Services in partnership with other community organizations such as the Lyon County District Attorney's Office, Juvenile Probation, Lyon County School District, Lyon County CASA (Court Appointed Special Advocates), and the Division of Children and Family Services of the State of Nevada will be out planting pinwheels on Friday, April 1st at 10 a.m. at the following Lyon County Locations:
Dayton: Our Park, 215 Lincoln Hwy
Fernley: In Town Park, S R 95A
Silver Springs: Silver Stage Elementary School (front lawn)
Yerington: Rocket Park, 15 Pearl Street
Community participation is encouraged, wear blue and come out and help plant pinwheels to promote the reminder "that we can each play a part in promoting the social and emotional well-being of children and families in our community" (
nic.unlv.edu/pcan/pinwheels_for_prevention.html
).