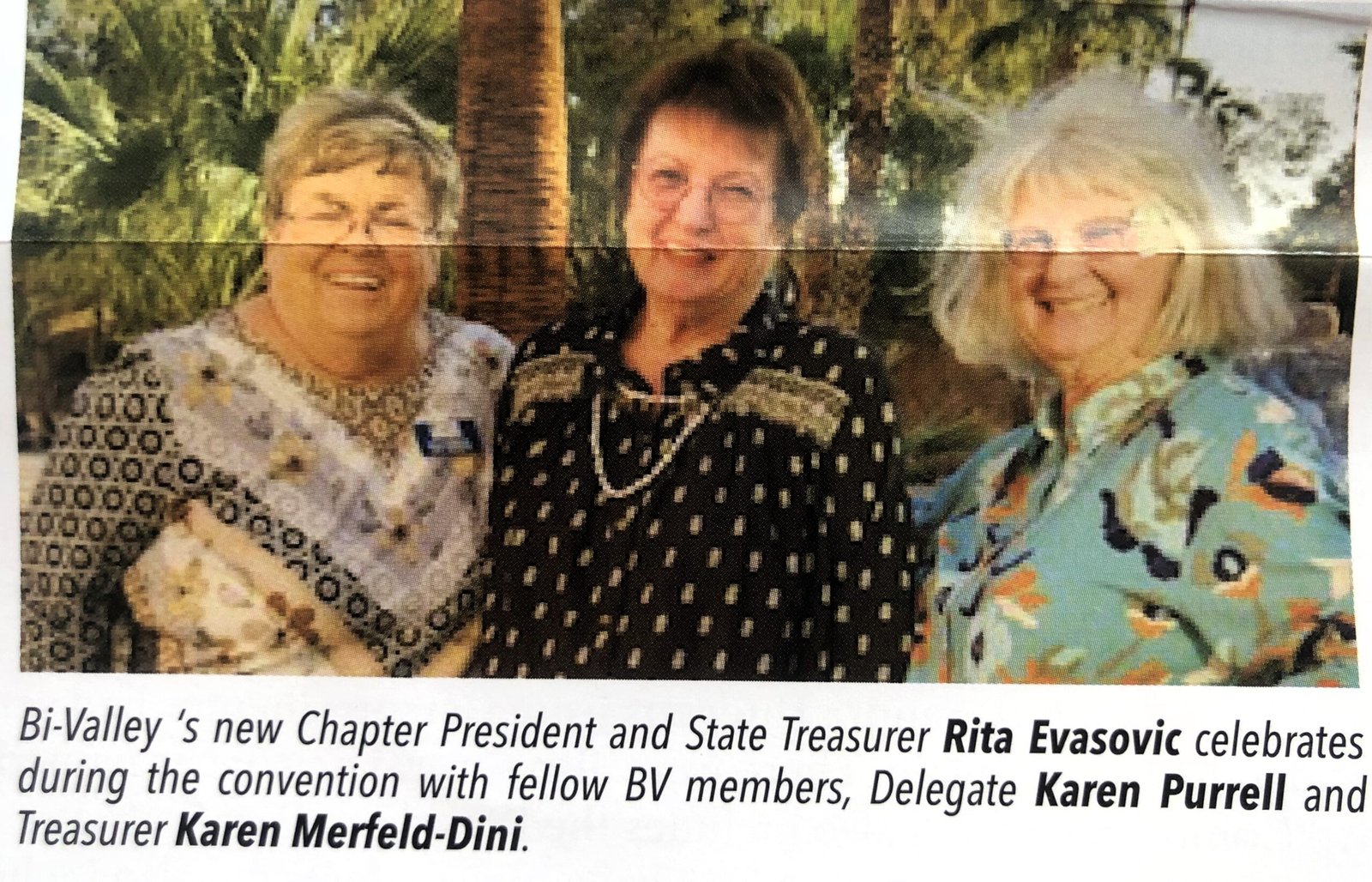 Bi-Valley RPEN Scheduled to Meet on Tuesday, November 28th at Yerington Lion's Club
The regular Bi-Valley Tuesday RPEN (Retired Public Employees of Nevada) meeting will be at the Yerington Lions Club Building at 8:30  a.m. on November 28th, 2023.
The special speaker will be Josh Skidmore representing AMBA ( Association Member Benefits Advisors)
To obtain special discounts, retirees must maintain RPEN membership.
Some of the Extras available are: Cancer, Heart, Stroke, Accident & Disability Insurances. Others one may
choose are: Long Term Care, Medical Air Services, Dental & Vision Plans.
Our Bi-Valley members who attended the recent State Convention were impressed with Skidmore's

Come and hear for yourself and ask questions. Our mission is to promote, social and
educational activities for active & retired public employees.
For further information, contact
BI-Valley President Rita Evasovic @  775-463-3046.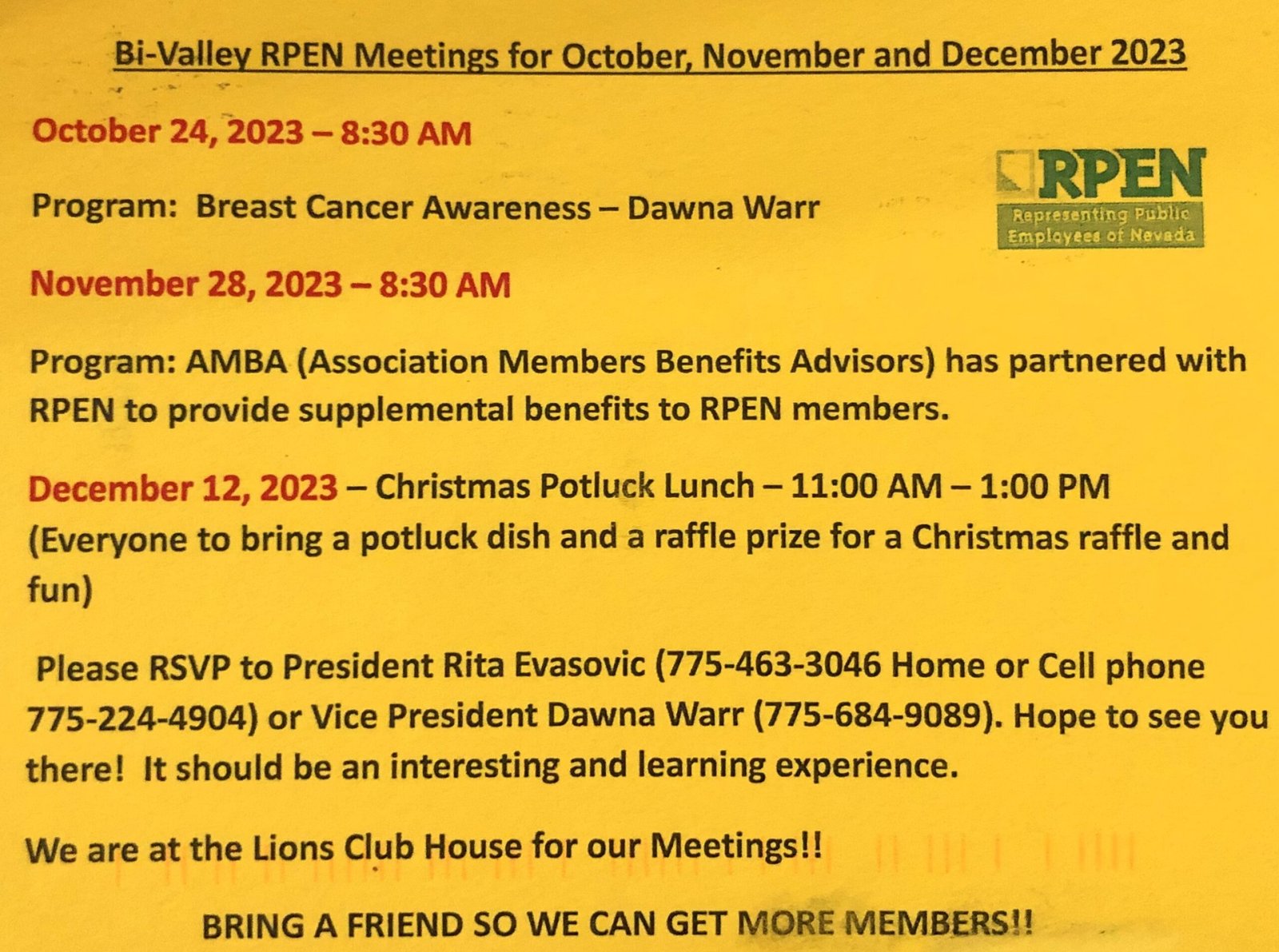 From RPEN October/November 2023 Newsletter: