Bi-Valley Chapter of RPEN Retired Public Employees of Nevada meets 10-26-2021 at 8am
The Bi-Valley chapter of RPEN will meet on Tuesday, October 26,2021. The meeting will be at the Yerington Lions Club at 8:00 A.M.
In observance of Breast Cancer Month, the Special Speaker will be Dawna Warr, a cancer survivor.
Members who attended the State RPEN Convention in September will present high lights of the 4 day meeting.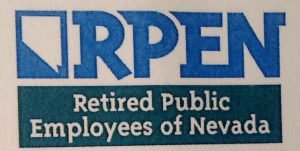 Local Bi-Valley members are encouraged to bring new retirees, to meetings and hear the advantages of
RPEN membership. There are reasonable rates for Travel insurance, Pet insurance, Dental, and ID Shield,
to name a few.
For further information contact June Matheus, Bi-Valley Chapter President, phone 775-463-2143