Mason Valley, Nevada ~ Article by Photojournalist Richard Massey
Spanning over twenty-five acres of a beautiful riverside property, is Yerington's newest full-service RV park. Whispering River Ranch RV Park is locally owned/managed on-site. This project was the vision of some long time Mason Valley residents.
The process from concept to opening was three years of challenges and tremendous rewards. "The most difficult parts of this process were obtaining the necessary materials and supplies when needed and then dealing with the historic winter, and the spring/summer runoff," stated Jeff Rife.
As the saying goes, "You only have one chance to make a first impression." And by all accounts, first impressions of this park have been outstanding.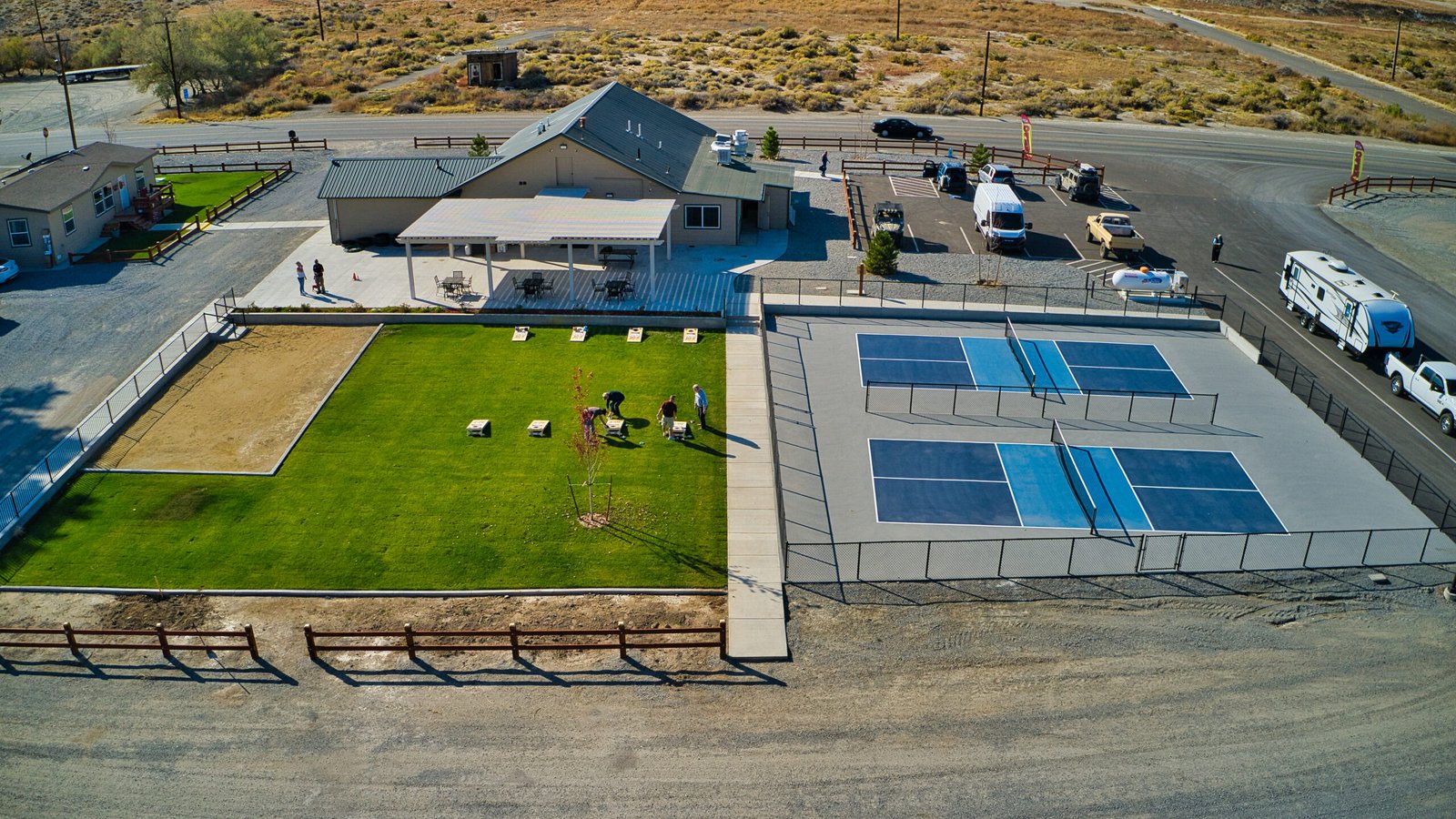 Experienced travelers look for details that make a facility exceptional. Highest on this list is customer service. They want to be greeted in a friendly manner and want things to go smoothly, from check-in to check out. And if there is a problem, they want to feel confident that management will resolve the situation in a timely and equitable way. Next, they check to see how clean the place is and if all the equipment is well maintained. This includes the grounds, interior spaces…especially the showers/bathrooms and laundry room.
Several guests at the park said they felt the park met their highest standards. Each guest credited the on-site managers, Cindy and Jeff Stevens, for making their stay such a great experience. One visitor offered, "The managers here really go out of their way to help…even if it isn't part of their job description." Such a true statement!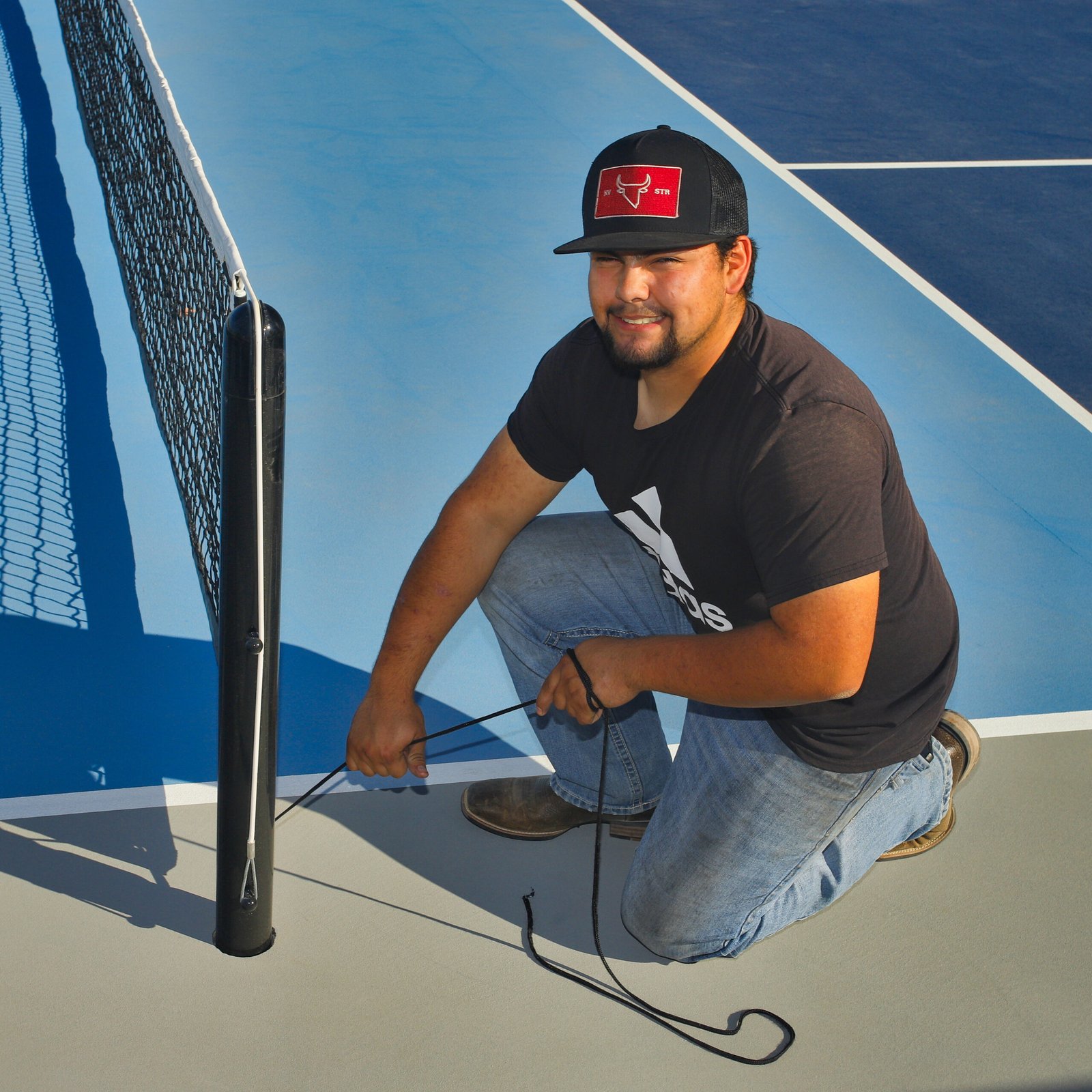 When complimented on the beautiful appearance of the grounds and outdoor recreation areas, the managers, Jeff and Cindy, told us much of the credit goes to their maintenance helper, Sergio Cota. "This exceptional young man (a senior at Yerington High) is a reliable, hard worker that never shies away from a tough job."
Currently, the park has 67 available RV spots with plans to expand to 100 next spring/summer. The park has a wide variety of site options. Visitors with RVs of any size can choose between a pull-through or back-in spot. Each site has water, electric, sewer hook-ups, a small grass lawn area, a picnic table, and fire-pit. Additionally, there are several tent-campsites with electricity and a shared water faucet. Plans are under way to construct several furnished riverside cabins.
Whispering River Ranch is a dog-friendly park and currently has a large dog-walk area along the shaded area behind the park. Additionally, a sizable fenced-in area will soon be available. There is also a beautiful walking path that follows the river. Manager Cindy reminded us, "Be sure to mention that this is a great spot for bird watching and wildlife viewing. In and around the park we always have a good variety of birds; it isn't uncommon to see deer, or the illusive beaver. We like to remind our guests to bring their binoculars and cameras."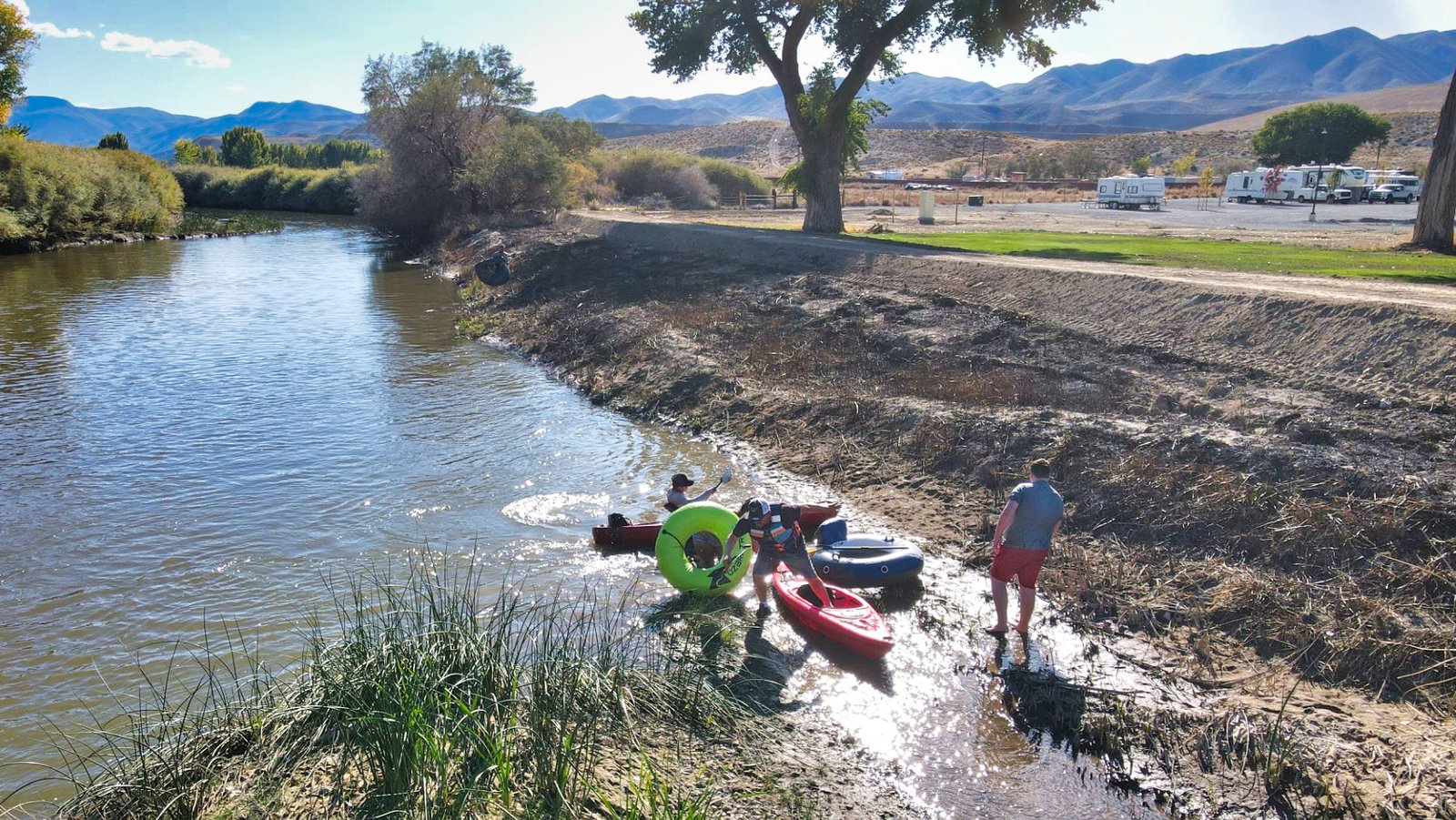 This local area abounds in recreational activities such as fishing, hiking, numerous off-road vehicle trails, the Mason Valley Wildlife Management Area with its world-class fish hatchery, and the Historic Lyon County Museum right on Main Street. A very popular side-trip is a visit to scenic Wilson Canyon where the Walker River flows through and is home to the best fishing in the area. Another favorite pastime is exploring the numerous old mining sites. Be sure to take the five-minute drive to see the huge open pit at the Anaconda Copper Mine.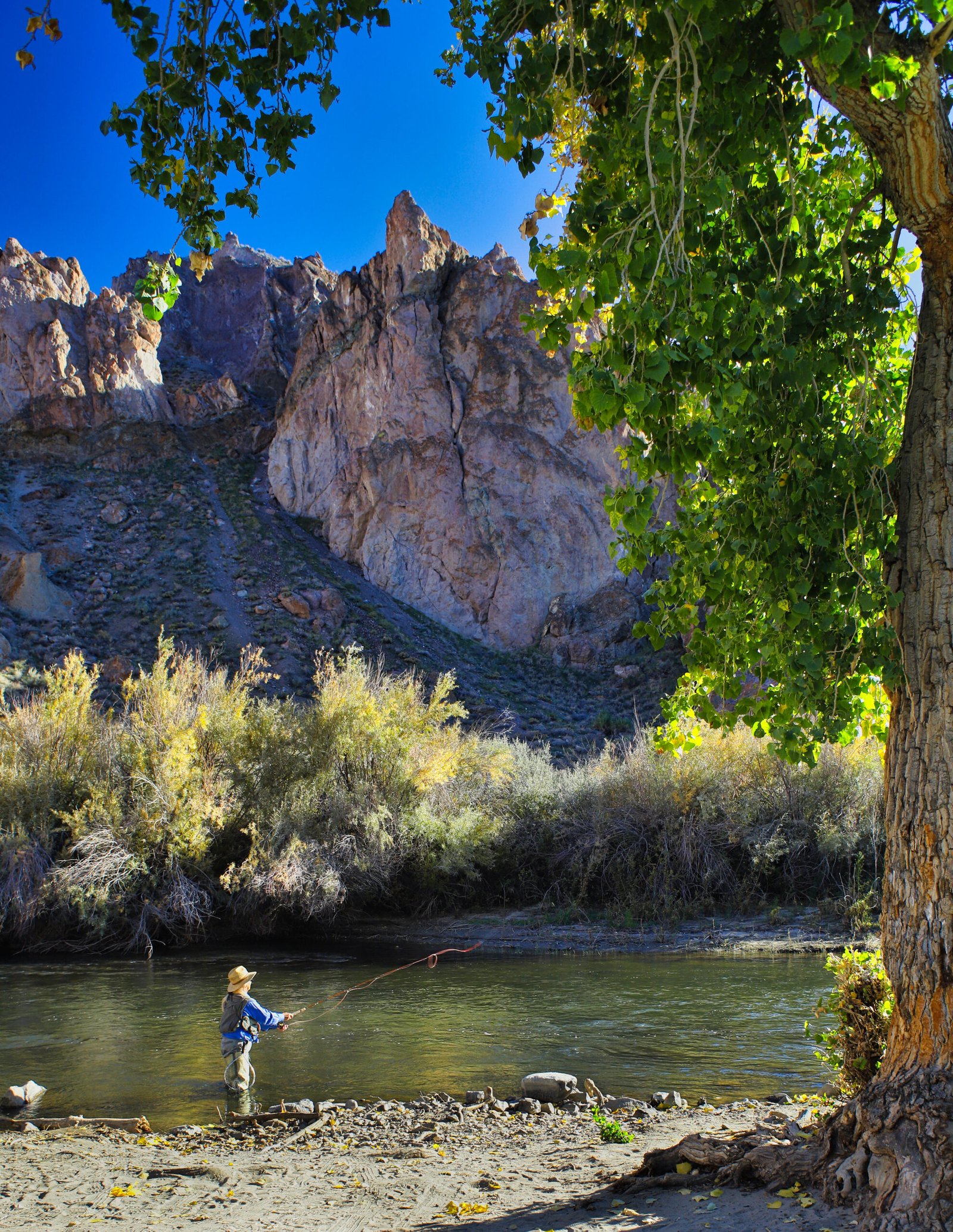 Cindy and Jeff told us about another service they offer, "For those wanting to stay longer than a day or two, weekly and monthly rates are available. If you don't have an RV but would like to stay in this ideal location? No problem! We have several RVs all furnished and ready for you to move in. These rentals are also available by the day, week, or month." While touring the facility, retired Yerington resident, Michael Steen told us, "These furnished RV rentals would be the perfect solution for when my two boys come to visit."
The center of social activity is the park's club house. Here you will find a spacious lounge with large comfortable sofas, a self-serve coffee center, multi-purpose tables, a small library, a cozy fireplace, the park office, and two large TVs. Free Wi-Fi is available in the lounge as well as throughout the park. Each camping site also has their own dedicated and secure Wi-Fi for doing business, working on school assignments, or streaming a wide variety of shows.
Future plans are underway to open a small bar inside the club house. Beer, wine, and snacks will be available. The lounge/bar area will be open to the public. Some community members are also waiting for ice cream to be advertised!
Under the same roof is a well-equipped fitness center, several private bathroom/shower rooms (two are ADA approved), and a laundry room. Adjacent to the club house is a huge, shaded patio, a grass yard for lawn games, a sand lot for horseshoes, and two pickleball courts. The park supplies pickleball paddles/balls and the boards and bean bags for the ever-popular corn-hole game.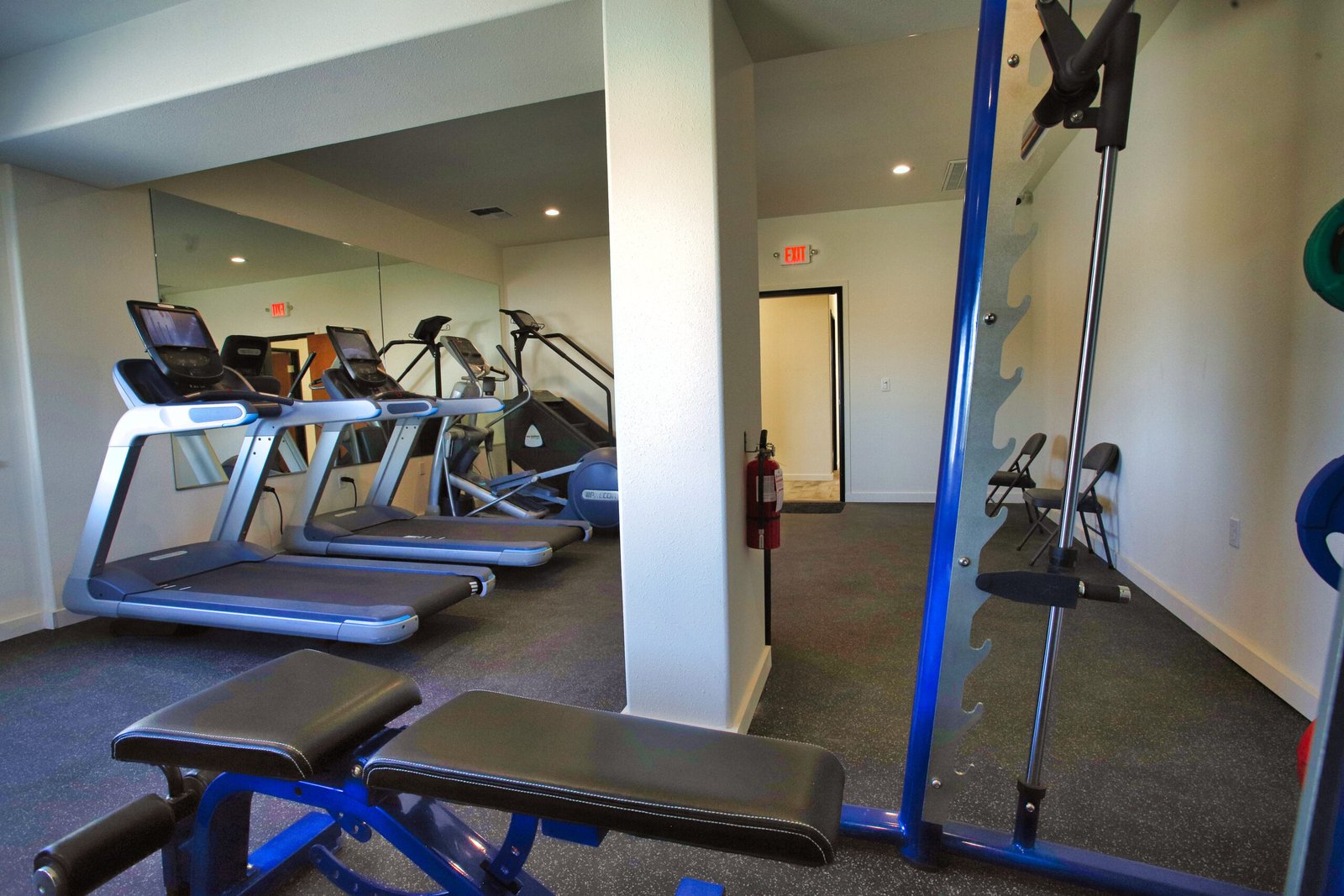 Arriving visitors receive a code that provides 24/7 access to the club house facilities. Firewood, propane, and ice are available for purchase. Plans are underway to have an area in the club house where guests can purchase RV supplies, snacks, and basic food items. Additionally, the park will soon have several electric vehicle (EV) charging stations. First responders, active or retired military, and Good Sam members receive a 10% discount on nightly rates.
For additional information visit the following:
Email: cindy@wwrrvp.com
Facebook: Whispering River Ranch RV Park
Instagram: @whisperingriverranchrvpark
Good Sam website search: Whispering River Ranch RV Park, Nevada 339, Yerington, NV, USA
Google search
Yelp
Whispering River Ranch RV Park
36 NV-339  Yerington, NV 89447
775-461-6522  Front Desk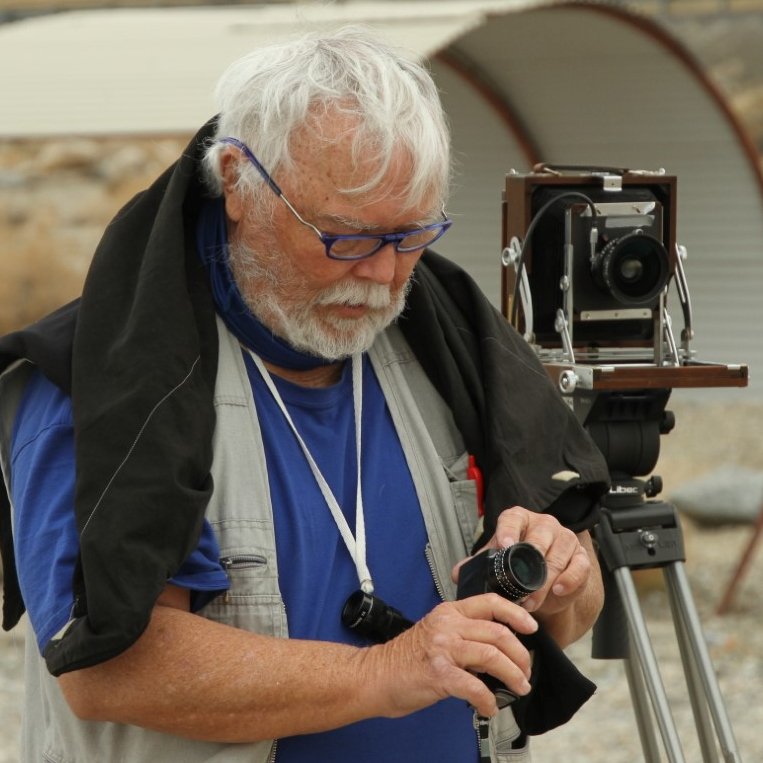 Richard Massey is an international award-winning photojournalist and freelance-writer. He has a passion for film and does much of his photography using vintage film cameras…as seen here. His interest in teaching has led him to start a photography YouTube   channel: https://www.youtube.com/channel/UChdW0Jjsca47EpKE5N_jtag