Yerington, Nevada; September 18th-22nd, 2023; By Photojournalist Chris Brown
Rough, Tough, Powder Puff
Monday, September 18, 2023     Homecoming week 2023 kicked off with the Senior girls in purple coached by varsity football players from the senior class, taking the win at the Powderpuff Tournament.
Junior girls in blue, sophomore girls in peach, and freshman girls in yellow provided stiff competition. But in the end the seniors walked away with the honors.
Seniors continue hot streak…
Thursday, September 21, 2023     Yerington High School's Class of 2024 were busy collecting pallets for the bonfire. They won the competition for the class that collected the most…Congratulations Senior Class!
Varsity Football player Curtis Blake (senior) and Kaidre Brown (junior) pumping up the crowd at the bonfire. (Photo by Chris Brown):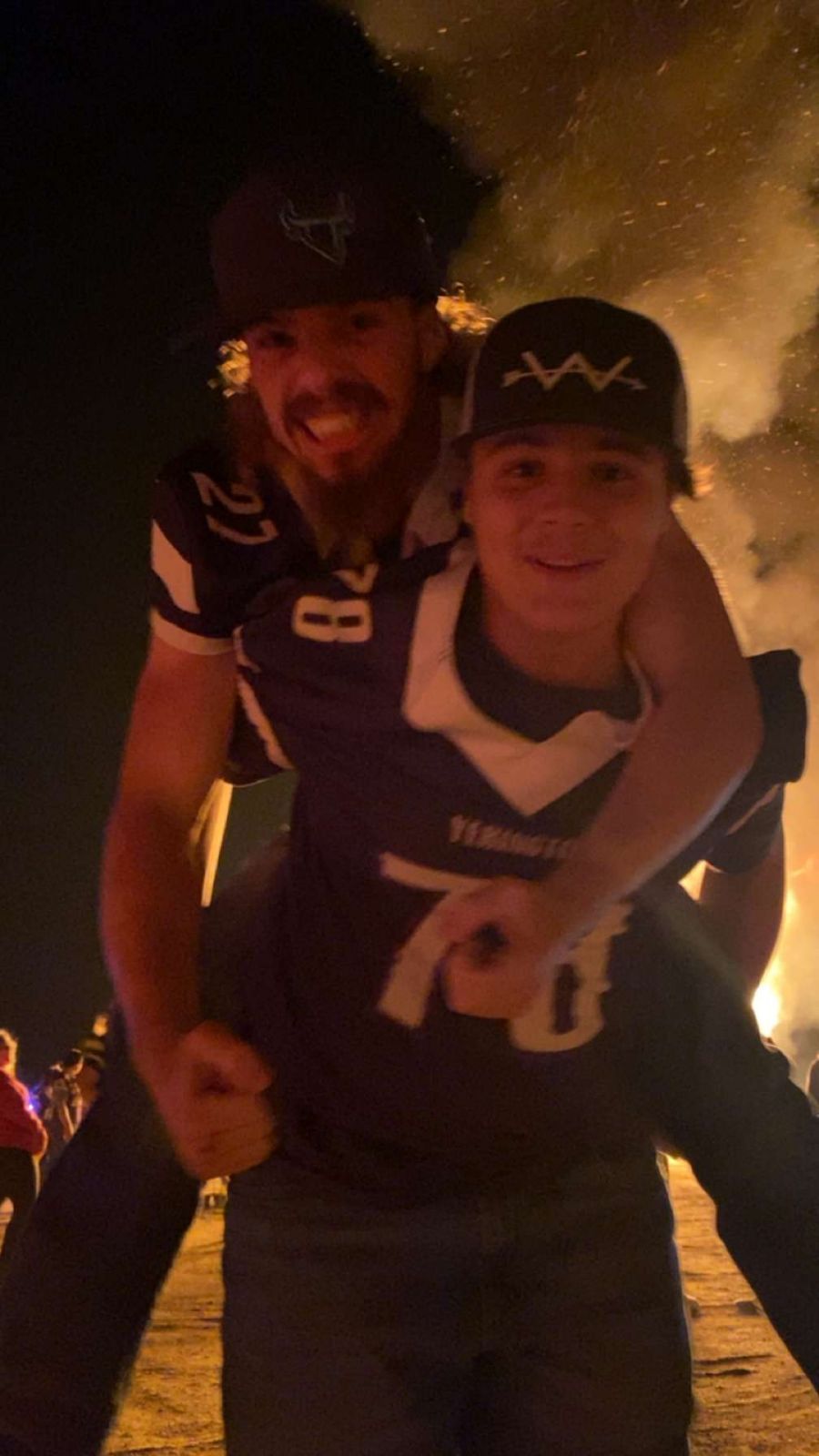 Varsity football player Colby Rowe (sophomore) performing a fire dance:
The bonfire at the Lyon County Fairgrounds could be seen from miles away: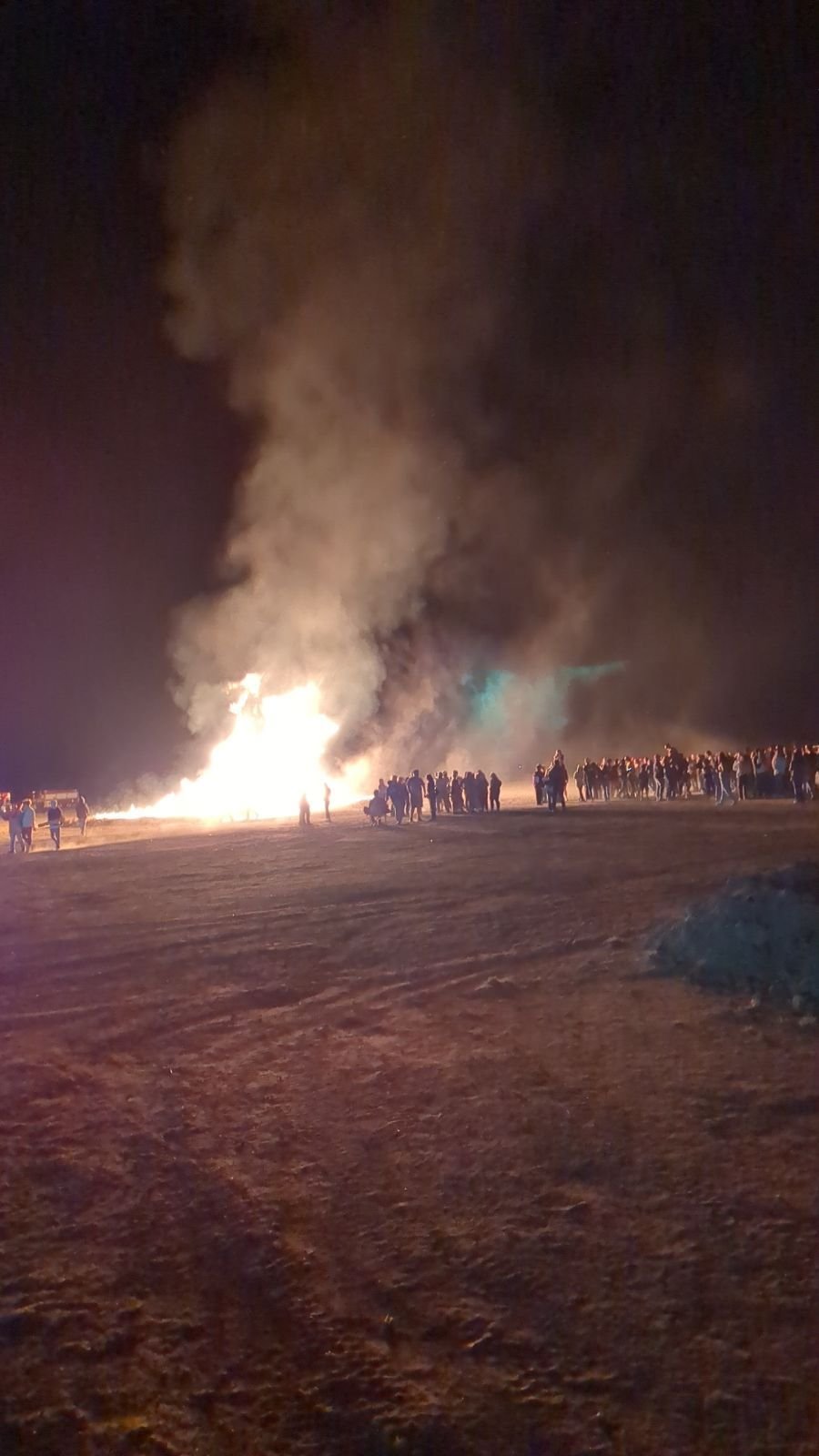 It's a Parade
September 22, 2023     On Friday, the Homecoming Parade was enjoyed by young and old fans alike. Elementary and Yerington Intermediate children lined Oregon and Pearl Streets to cheer for their favorite parade entries. The senior class took honors for best float.
Each YHS class had a float entry and were joined by dance teams; Yerington High School Band; FFA Future Farmers of America members; and Homecoming king and queen royalty candidates.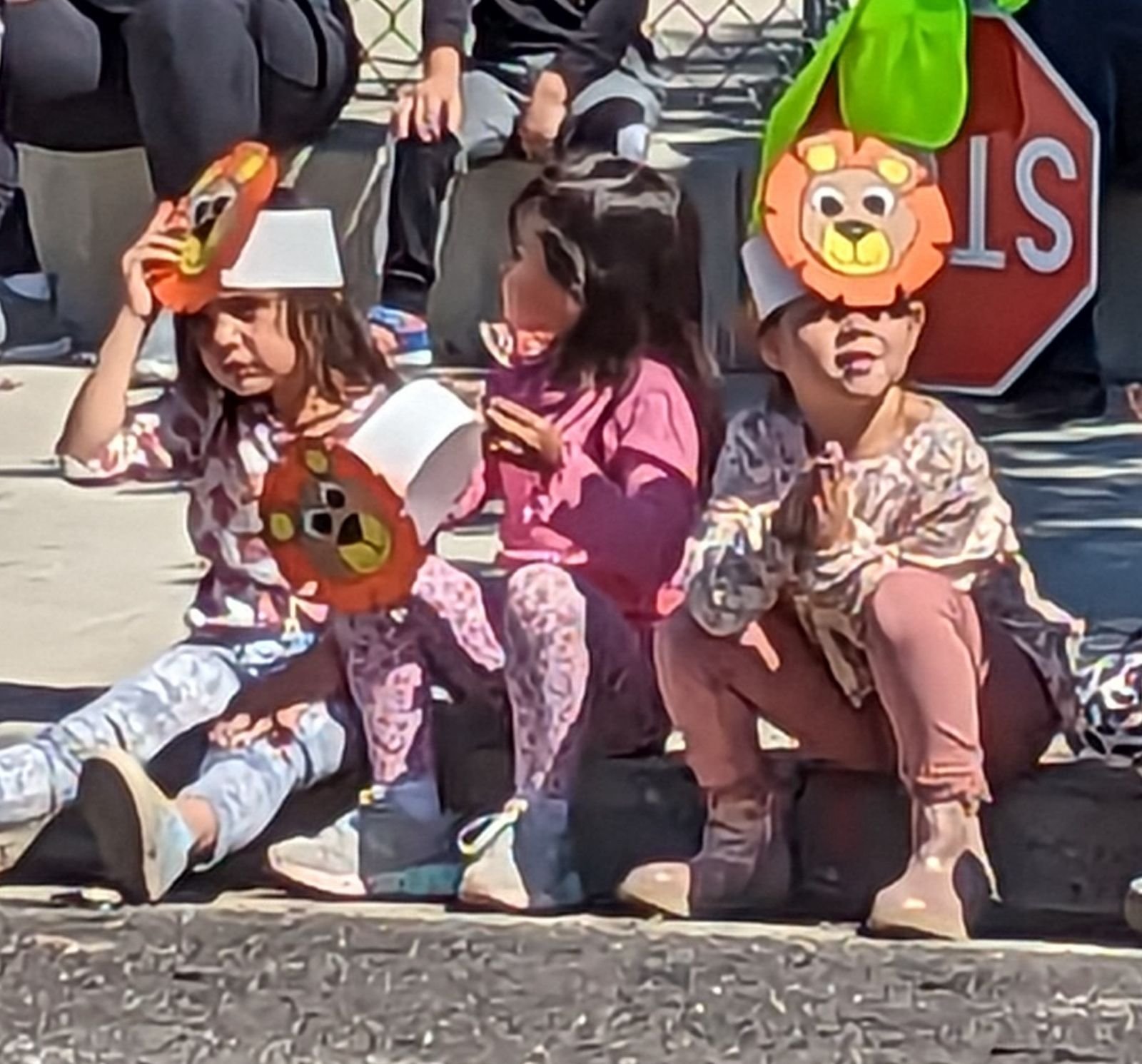 Students from the E.L. Wiegand Early Learning Center in Yerington showing their school spirit for Yerington High School's Homecoming Parade 2023: